Which Equipment Types Do The PUWER Regulations Cover?
June 16, 2016
2 min read
The Provision and Use of Work Equipment Regulations 1998 (or 'PUWER') were introduced to ensure that all the equipment you use in your workplace is suitable, safe, and operated by trained people. It sets out numerous health and safety requirements for providing and using equipment at work, which the responsible person must manage. Furthermore, all users of work equipment must understand how the regulations apply to them.
It's important to know what your duties are and which pieces of equipment are covered by PUWER, so you can provide and operate equipment safely. You should also understand PUWER inspection requirements, as they are essential for ensuring equipment functions properly and safely.
The contents of this article are:
Use the links above to navigate to a certain section of the article.
---
What are the Main Requirements of PUWER?
The Provision and Use of Work Equipment Regulations apply to anyone who owns, operates or controls work equipment. They require workplaces to properly install, use, inspect, and maintain equipment to ensure safety. This applies to employers, employees, contractors, and suppliers, whether they are full-time, part-time, or temporary workers.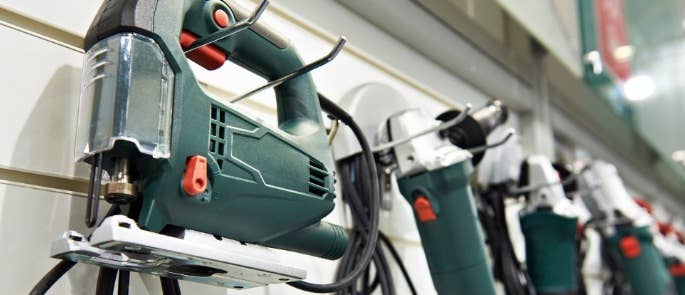 Furthermore, the Regulations apply to numerous types of equipment and workplaces, whether you work in a factory, construction site, office, care setting, or shop. They also apply equally to equipment that is owned or hired by a company. No matter where your work equipment has originated from, the person in your workplace who provides it (such as the employer or responsible person) must ensure that it meets health and safety standards and it is suitable and safe before first use.
It's also important to note that the regulations apply to any type of activity involving equipment. This includes starting, stopping, programming, setting, transporting, repairing, modifying, maintaining, servicing and/or cleaning it. Therefore, operators of equipment also have a duty to ensure equipment meets suitable standards before operating. Furthermore, they must know how to use the equipment in a safe manner.
---
What Equipment is Covered by PUWER?
PUWER (the Provision and Use of Work Equipment Regulations) covers any equipment that's used in a workplace and could pose a risk to people's health and safety. It applies to both portable and stationery equipment, from handheld power tools to air-conditioning units and computers. Furthermore, it places duties on anyone who owns, operates, or controls work equipment, and it requires PUWER inspections to be carried out.
It can be difficult to know what equipment PUWER refers to specifically, as the definition is broad. However, the regulations apply to any and all work equipment, whether it is new or not, and whether your workplace owns or hires it. Therefore, you should always assume that PUWER applies to equipment in your work premises.
Additionally, you should be aware that certain equipment is also covered by other regulations. For example, LOLER applies to lifting equipment while the PPE Regulations cover personal protective equipment. However, PUWER still applies to these, as the individual regulations simply provide further specific requirements for keeping the equipment safe for use.
To get more of an idea of what equipment PUWER covers, have a look at the table below for common examples.
Tools
Machinery
Apparatus
For example:

Power tools
Glue guns
Saws
Welding equipment
Abrasive wheels
Wood presses
Knives
Pressure washers
Belt sanders
Hammers
Clamps
Pumps and hoses

For example:

Forklift trucks
Drills
Motor vehicles
Food processors
Hoists
Pallet trucks
Conveyors
Sewing machines
Paint booths
Cherry pickers
Lathes
Floor polishers

For example:

Cooking equipment
Laboratory items
Bunsen burners
Ladders
Fire-fighting equipment
PPE
Scaffolding
Medical equipment
Appliances
Installations
For example:

Commercial fridges and freezers
Ovens and microwaves
Dishwashers
Washing machines
Commercial coffee makers
Hot and cold holding units
Computers
Photocopiers

For example:

Electrical wiring
Lighting
Water sprinklers
Air conditioning units
Heating systems
Plumbing systems
Escalators and elevators
Emergency stop controls
This is not a complete list of all the equipment covered, but should give you an idea of the types that PUWER might apply to in your workplace.
---
What is a PUWER inspection?
PUWER inspections are necessary for checking that equipment can be operated, adjusted, and maintained safely. It also enables you to identify and address any deterioration, defects, damage, or general wear and tear. The frequency of your PUWER inspections depends on your individual risk assessments, but pre-use checks are essential and any equipment that poses significant health and safety risks need regular formal inspections.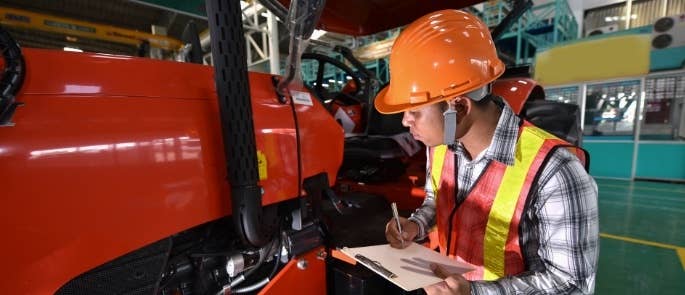 More specifically, PUWER generally requires four types of inspections:
After installation and before being put into use for the first time. A competent person must carry out a formal inspection to ensure it's been installed correctly and will operate safely.
Before each use of the equipment. Operators should carry out a quick pre-use check before they use any work equipment to ensure it has no obvious signs of damage. For example, they should check the cables on handheld tools and test the breaks and lights on work vehicles.
When work equipment is frequently exposed to conditions that cause deterioration over time and affect the equipment's safety. This could range from weekly to monthly checks, but it depends on how much you use the equipment and the specific environment you operate it in. For example, if you use the equipment in harsh weather conditions or on a construction site. Your risk assessment should identify this information, but you should also refer to the manufacturer's instructions, as they may offer advice on inspection frequencies.
Following exceptional circumstances. For example, if the equipment has major modifications, refurbishment, significant changes to the way it's used, or serious damage.
The Regulations also require you to keep records of your PUWER inspections. This is not only crucial for demonstrating compliance, but also for helping you to track how frequently you carry out inspections and to assess the results of previous inspections. Having a timeline like this gives you an overview of your equipment's condition, so you can spot common issues and patterns that may influence future inspections.
You may find using a checklist beneficial each time you need to carry out inspections, particularly for pre-use checks.
---
PUWER Checklist
Checklists can greatly support your PUWER inspections. However, they must include relevant details to prevent you from spending time on unnecessary aspects. What's important is that they remind you of everything important to cover, not make you feel obliged to tick every box.
We've created a basic checklist template below for you to use and expand on. Feel free to add and remove sections as and where necessary for your work equipment.
Often, each of your inspections will cover similar aspects, so checklists will inevitably overlap. However, you should always tailor them to your specific work equipment, so you focus on inspecting aspects that are essential for safety. This ensures your equipment fully complies with PUWER and won't pose a risk to anyone in your workplace.
---
What to Read Next