LOLER FAQ Guide: Your Questions Answered
August 10, 2017
5 min read
If your workplace uses any form of lifting equipment, an understanding of LOLER is essential, so we've done our best to answer some of the most frequently asked questions about LOLER in this article.
---
What does LOLER Stand For?
LOLER stands for Lifting Operations and Lifting Equipment Regulations 1998. Anyone who owns, operates or controls lifting equipment is subject to LOLER regulations.
LOLER requires that all lifting operations involving lifting equipment must be properly planned, supervised and undertaken in a safe manner using task appropriate, 'fit for purpose' lifting equipment. It must be suitably marked and, generally, subject to 'thorough examinations'.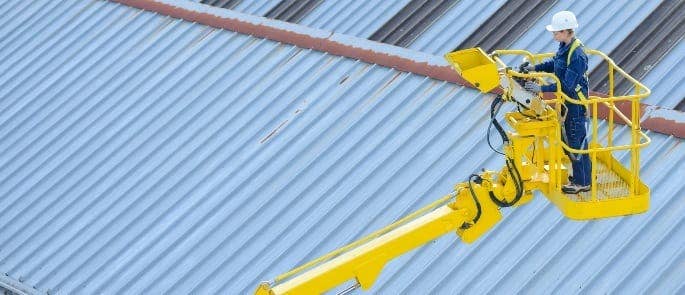 ---
What Equipment is Covered by LOLER?
'Lifting equipment' covers all work equipment used for lifting and lowering loads, including lifting accessories and any attachments used for fixing, anchoring or supporting the equipment. LOLER will apply regardless of whether the lifting equipment is used by company employees or those who are self-employed.
Examples of lifting equipment include:
Overhead cranes and their supporting runways.

Patient hoists.

Motor vehicle lifts.

Goods and passenger lifts.

Lifting accessories.
Although LOLER covers a wide range of equipment, there are some exceptions. Some work equipment may appear to be 'lifting', but are not actually covered by LOLER.
Equipment not covered by LOLER include:
Roller shutter doors.

Escalators.

Fall arrest ropes.

Tipper trucks.

Dentist chairs.
While this equipment is not subject to LOLER, it still needs to be maintained for safety purposes and can require PUWER (Provision and Use of Work Equipment Regulations 1998) inspections if used at work. If you are in any doubt about whether your equipment is covered by LOLER, you can contact HSE's Infoline for more information.
---
What is a LOLER Inspection?
Where risk assessments identify a significant risk from the use of the lifting equipment, frequent inspections at suitable intervals may need to be carried out to ensure the continued safety of your work equipment. These normally involve visual and functional checks, with the scope of the inspection being determined by a competent person.
For some lifting equipment, inspections are required for both the lifting and non-lifting elements subject to LOLER and PUWER requirements, respectively.
Inspections cannot be used as a substitute for proper servicing and maintenance of work equipment.
---
How Much does a LOLER Inspection Cost?
The cost of LOLER inspections can vary depending on the type of equipment under inspection, as well as if you undertake an in-house examination or hire an outside competent person.
---
When Should Lifting Equipment be Inspected?
To comply with LOLER, additional inspections of lifting equipment may need to be carried out at suitable intervals between thorough examinations. These inspections are usually a result of a risk assessment identifying that the use of the lifting equipment poses a significant risk.
While many manufacturers provide guidelines on when inspections should be undertaken, the scope and frequency of these inspections should be determined by a competent person.
Chains, slings and other lifting accessories are not usually required to have regular inspections, as long as thorough examinations and pre-use checks are carried out appropriately. Regular inspections (carried out weekly, monthly, quarterly, etc., depending on the judgement of the competent person) are important to reduce the likelihood of a dangerous situation occurring.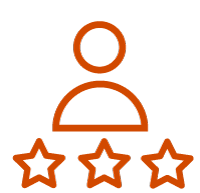 Need a Course?
Our LOLER Training Course will help you understand the necessary actions that must be taken to meet regulation standards and prevent harm from befalling anyone who works with or near lifting operations and equipment.
---
What Equipment Requires a Thorough Examination?
Thorough examinations of lifting equipment are required to detect any defects that are, or have the potential to become, dangerous. A competent person will carry out a detailed and systematic examination of the equipment and safety-critical parts.
The personal judgement of the competent person will determine the full scope of the thorough examination, but it must cover all matters which can affect the safety of the lifting equipment and its likely deterioration with time. Thorough examinations must take place on all lifting equipment and all lifting accessories covered by LOLER.

---
How Often do Thorough Examinations Need to be Carried Out?
LOLER requires that workplaces arrange periodic examinations of all lifting equipment and accessories. These must be carried out by competent persons who use their practical and theoretical knowledge to examine equipment and detect any errors or weaknesses.
Thorough examinations are required throughout the lifetime of the equipment, however the frequency of inspections depends on many factors, including the type of equipment and its purpose.
These examinations include:
Before use for the first time:

Where the piece of equipment was not assembled onsite and has a Declaration of Conformity that is less than a year old, this examination is not required. For equipment assembled on site, examinations by a competent person must take place to confirm the correct and safe assembly of the equipment.

After assembly and before use at each locations:

when moved to a new site,

equipment that requires assembly or installation should be reexamined after installation and prior to use.

Thorough examinations of equipment should be carried out:

Every six months

for lifting equipment used for lifting both people and their associated accessories.

Every six months

for all lifting accessories.

Regularly

when exposed to conditions that can cause equipment deterioration or events that are liable to negatively impact machine safety, such as damage or failure, being out of use for long periods and any major changes to the equipment (modifications, replacements, etc.).

Every twelve months for other general lifting equipment
Thorough examinations and frequent inspections are not the same as routine maintenance, and should not be considered a replacement.
---
Who is a LOLER 'Competent Person'?
The LOLER Approved Code and Practice and Guidance states that:
'You should ensure that the person carrying out a thorough examination has such appropriate practical and theoretical knowledge and experience of the lifting equipment to be thoroughly examined. This will enable them to detect defects or weaknesses and to assess their importance in relation to the safety and continued use of the lifting equipment.'
While there is the option to employ a competent person from another organisation, in-house examinations are equally valid, providing that the competent person is sufficiently independent and impartial when carrying out thorough examinations. However, in-house assessors should not be the same individuals who carry out work equipment maintenance, to ensure that there is no bias from people assessing their own work.
---
What is a Lifting Accessory?
The term 'lifting accessory' covers any piece of equipment that is used to provide a link between the load and the lifting equipment, by attaching them together.
Examples of lifting accessories include:
Fibre or rope slings.

Chains (single or multiple leg).

Shackles.

Hooks.

Eyebolts.

Spreader beams.

Ropes used for climbing or work positioning.
When calculating a load's overall weight, you may need to also consider the weight of the lifting accessory being used.
---
Can I Use an Excavator for Lifting?
The term lifting equipment, as specified by LOLER, includes any work equipment used for lifting and lowering goods, including any accessories used in doing so. Therefore, if you are planning to use your excavator for lifting, or your excavator has a lifting eye, then you are required to have a thorough examination certificate due to the additional risks involved with using an excavator for lifting. Any excavator used for lifting must be thoroughly examined and have additional safety devices fitted, even if you are only using it to lift occasionally.
Excavators that are only used for conventional 'earth moving', and do not have a lifting eye, are not subject to LOLER regulations.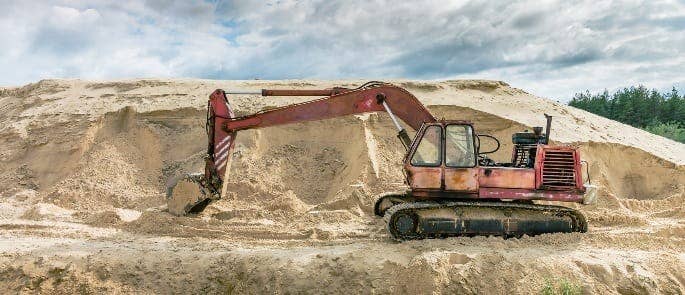 ---
What Happens if I Don't Comply with LOLER?
Non-compliance with LOLER is breaking UK criminal law, and can result in penalties ranging from substantial fines to periods of imprisonment.
---
What to Read Next: