Five Top Learning and Development Trends You Should Know About
August 30, 2017
5 min read
With the rapid changes in available technology, learning and development strategies are evolving faster than ever. It's time for companies to move away from the 'one size fits all' mentality of the past, and to jump on the top learning trends of 2017.
Develop and modernise your training with the top five Learning and Development trends that are sure to influence your company learning strategies this year.
---
1. Online Training Courses
The top learning trend of 2017 is online training courses. Distance learning has seen a big increase in popularity as technology has evolved and people have become busier. Whether it be open university degrees, online development training or fun online courses, online learning allows users to access content wherever, whenever.
This can be especially useful when introducing training opportunities to your company. Investing in high-quality online training courses for your workers will help you to effectively develop your workforce's skills while letting them progress at their own pace.
Online learning provides workers with the flexibility to work on their development when they have a natural break between projects.
Instruct your employees to allow a certain amount of time per week to work on their training and development, but give them the freedom of when. Allowing your staff the option of selecting when to work on their own development will mean that workers will be better able to focus on their development, rather than panicking about other work they feel they should be getting on with.
What are the benefits?
Some other benefits of online learning include:
Consistent content for all users. Your staff will all be supplied with exactly the same content and trained to the same standard, as online courses cannot have a bad day of teaching.
It can be done at any time, anywhere. It doesn't have to be on a computer anymore either; a phone, tablet, or iPad will work just as well. The flexibility is endless.
All users can learn at their own pace. You can review information as many times as you like before taking the test, so there is no rush to complete it all in one go.
It's affordable and you can purchase as many as you want. Whether you have 10 employees or ten thousand, they can all be provided with the same course and there is no need to run multiple face-to-face training days to fit in everyone's training.
Interactive e-learning courses can help you provide high-quality, targeted training to your workforce. It is definitely a trend you should be thinking about.
---
2. Mobile Learning (M-Learning)
Mobile learning is a novel revolution in the e-learning world. With massive smartphone advancements over the past few years, it has never been easier for individuals to get constant access to learning and development material. With the evolution of portable computing devices, including iPads, mobile phones and laptops, learning is no longer constrained to a traditional classroom environment.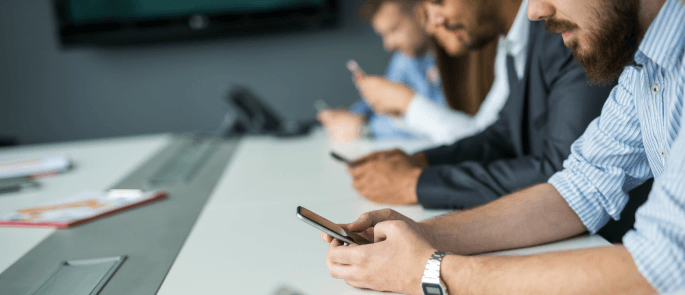 Combine mobile learning with micro-learning (learning in small chunks) to help you deliver bite-sized chunks of information to your workforce. Micro-videos delivered over Live Stream, such as those in Google Primer, can help you catch people's attention and help users learn information quickly. Mobile learning can take place anywhere, anytime and, if using micro-learning techniques, doesn't have to take large chunks of time out of a workday.
---
3. Blended-Learning
Blended learning, the combination of face-to-face (FTF) and online learning, is another trend that is sweeping across universities and businesses alike. The benefits of mixing online and traditional teaching styles has seen such an increase in popularity that even universities, who have been slow to drift from tradition, are starting to bend.
Blended learning provides increased flexibility when compared to FTF learning. Learners are allowed to complete part of their training in their own time, while still benefiting from FTF contact where they can ask questions and talk about what they have learnt.
There are two types of blended learning:
Traditional blended learning which starts with the FTF teaching of the material, which is then supplemented by online activities, videos, and discussion forums.
'Flipped' blended learning which begins with the user watching online training videos, followed by a classroom session to carry out interactive activities, Q&A, and discussions.
Blended learning is a teaching style that gives you the best of both worlds.
Why not invest in some high-quality online training courses and then supplement them with a group meeting where your team members can discuss and role-play what they've learnt? The second part is free, so you might as well make use of it!
---
4. Active Learning
As the incorporation of learning activities into a teaching period, active learning allows learners to encode the information they have just learnt by providing an opportunity to reflect and apply information, helping to increase learner retention. Active learning itself is not a new trend, but the use of technology to provide active learning in the classroom is continuing to increase in popularity.
Facilitated by the development of mobile apps (e.g Turning Technologies) that allow companies to avoid shelling out for special interactive learning aids (such as clickers), you are able to turn simple PowerPoint Presentations into interactive learning experiences.
Interactive learning apps link your normal PowerPoint to peoples mobile phones, so, when you incorporate questions, you can get real-time answers from your employees. With everyone owning a smart phone, it's easier than ever to get your employees taking part in development workshops. The anonymity provided by the technology allows for increased confidence in sharing ideas and areas of concern, while instant feedback allows you to better understand areas that need greater development.
Active learning apps might be the boost your training exercises need.
They can even be used in general business meetings. Have you ever needed to carry out an opinion poll to make a vital decision? Were some employees hesitant in sharing their opinions in front of other team members? These active learning apps could be the answer.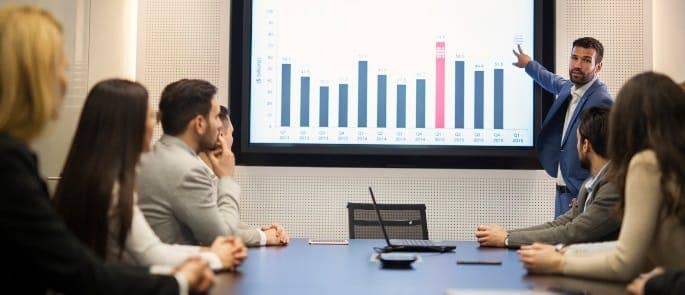 ---
5. Social Learning
Social learning is not new, but distributed workforces and an increased millennial presence are amping its importance in the workplace. Internal social media networks for learning and development can help keep a distributed workforce communicating seamlessly.
Social media provides a much more productive method of sharing ideas, compared to e-mail, and is starting to be adopted more and more into the business environment.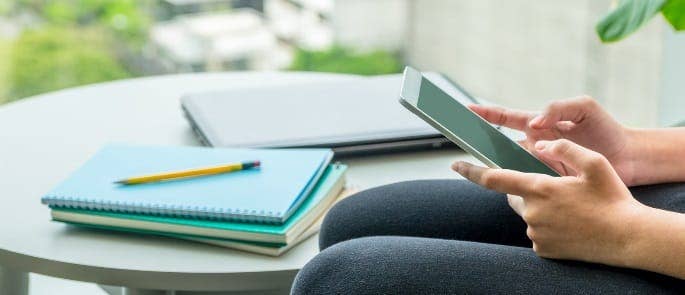 Workplace by Facebook is there to help you incorporate social learning into your company. You can even take your business 'live' by sharing live videos and getting by the minute user comments.
---
Learning and development strategies are constantly evolving, especially now more than ever, as technology continues to develop in massive strides. Trending learning strategies are decided from what works and, if it works, why shouldn't you get on board?
Keeping up to date with current educational trends and using them to develop unique, innovative and modern training opportunities, will ensure your staff develop all the skills needed for your company to succeed.
---
What to Read Next:
Subscribe for the latest Hub updates! Tell us what you're interested in hearing about:
We will always treat your personal details with the utmost care and we will never sell your details to other companies for marketing purposes.