We've teamed up with former England star, Paul Stewart, to protect our future sporting heroes
October 25, 2021
5 min read
To launch our Safeguarding in Sport training course, we carried out some research which has revealed some concerning stats when it comes to the topic.
Working in partnership with former England, Liverpool and Manchester City football player, Paul Stewart, our survivor-led course will protect rising sports stars from potential abuse, as the research reveals that a third (32%) of parents are unsure whether their child's sports coaches have undertaken safeguarding training.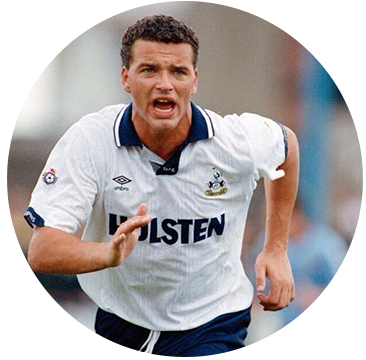 Paul Stewart is an English former professional footballer who played top-division football for Manchester City, Tottenham Hotspur, and Liverpool. He is also a safeguarding advocate who provides safeguarding training for organisations such as the English Football League (EFL), using his own experience as an example – Paul was abused by his coach for four years up to the age of 15. The abuse has had a profound effect on his life, despite his successful career – Paul has spoken out about it publicly in the hope that it could prevent other children from suffering in the future.
With other recent reports indicating that between 40-50% of athletes have experienced some form of abuse, and many high-profile sporting figures speaking out, our new safeguarding course brings a wave of hope to those most passionate about protecting children taking part in sports.
Our study questioned 1,000 parents of children attending grassroots sports clubs about their experiences and knowledge of safeguarding at their club.
---
What is Safeguarding?
'Safeguarding' means keeping all children safe from harm, including abuse, exploitation, violence, and neglect. Regrettably, children might encounter harm in a variety of settings where they should be able to feel safe, including sports settings.
Concerningly, our research found that one in ten (10%) parents stated that they're unsure whether they'd be confident in identifying the signs of abuse, be that physical, sexual, or emotional, in a child, given that 86% of children participate in sports each month, these numbers are stark.
An alarming number of parents surveyed admitted that they had not had the safeguarding policies and procedures around the following topics explained to them:
Mobile phone usage and taking photos/ videos of the children (39%)
Handover procedure, including drop-off/ pick-up (47%)
Staff to child ratios (56%)
Using the changing rooms (57%)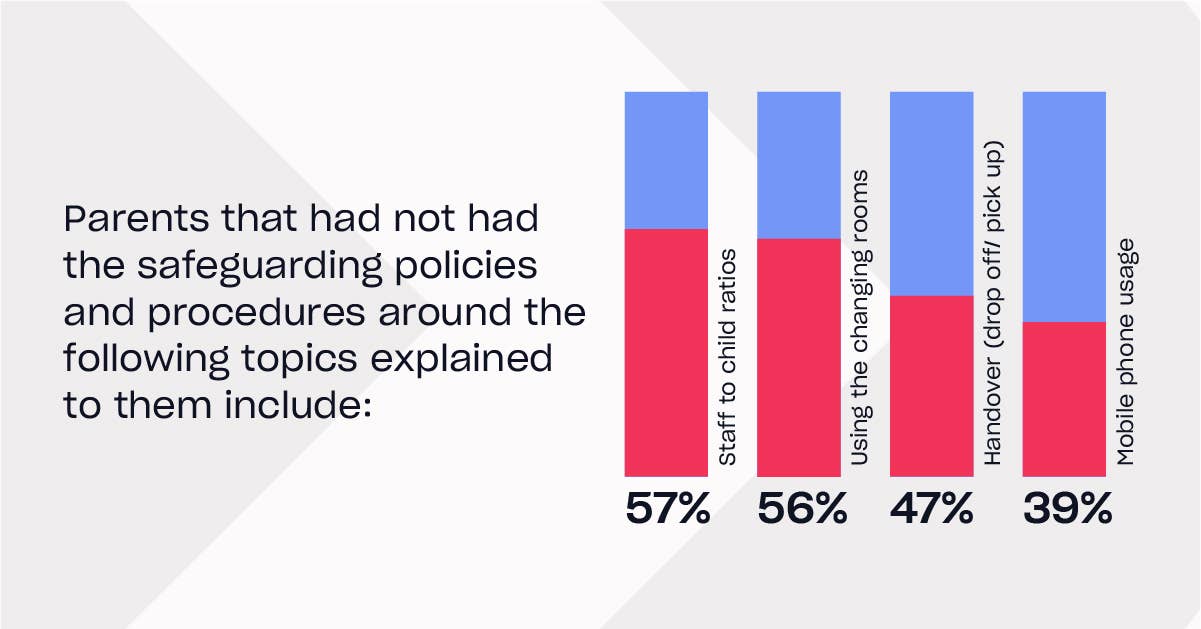 Further research by the NSPCC also highlighted the lack of parental knowledge when it comes to safeguarding in sports, with 20% of parents whose children attend sports and leisure clubs admitting that they wouldn't know who to speak to if they had any worries about a child's welfare at the club.
---
Why is Safeguarding Important in Sport?
We all have a responsibility to protect children from harm. This means it's important to know the signs of abuse and how to respond to them. If you regularly visit, work, or volunteer at a sports setting, you are well-placed to notice indicators like concerning behaviour patterns of staff or children. You could stop abuse from happening, helping children to be happy, healthy, and achieve their full potential.
Sports settings should be safe environments where children can play sports, without risk of abuse or neglect. However, this is not always the case – for example, in 2018, a 'Culture Health Check' report by UK Sport found that 30% of Britain's Olympic and Paralympic athletes had either experienced or witnessed 'unacceptable behaviour' in their elite programmes.
Additionally, statistics from the NSPCC tell us that:
One in ten children has experienced neglect.
One in 20 has been sexually abused.
One in 14 has been physically abused.
Figures may actually be much higher, as many cases of abuse and neglect go unreported or undetected.
In the days it was happening to me, it was a taboo subject, nobody spoke about it. It was brushed under the carpet if it was happening. I don't think there was anywhere to turn in those days […] The access to children at sport level is very easy and it is the perfect ground for them to prey.
Paul Stewart
Abuse and neglect can have a lasting impact throughout a person's life. For example, Paul turned to drink and drugs as a way of coping, and regularly thought about ending his life. He was unable to truly enjoy the highs of his successful sporting career, because: "I had this empty soul … Alone, I was dying. I was just dying inside".
Clearly, more needs to be done to safeguard children from this sort of harm. This is why safeguarding in sport is so important.
---
How Can You Help to Safeguard Children?
For any parents concerned by these findings, our safeguarding expert Richard Anderson has provided some top tips on how to approach the subject with your child's sports club:
Ask the question
Although 'have all the coaches and volunteers undertaken safeguarding training?' may seem like a difficult question to ask, ultimately by doing so you're ensuring that your own, and other children attending the club are in the safest hands whilst taking part in the sport they love. If the answer to the question is 'no', it's important that you question this, and insist that all staff members are enrolled onto a safeguarding course.
Other important questions to ask include 'who is the safeguarding lead at this club?', to ensure you know who to go to should a problem ever arise, and 'what is the staff to child ratio at this club?', to understand whether they're sticking to the recommended ratio based on the particular age group.
Understand the basics of safeguarding
It's important to look out for any safeguarding issues as parents, such as staff allowing children to leave with other adults without question, other parents taking photos or videos of the children, and even any abusive behaviours from child-to-child, it's everyone's responsibility to ensure that the children have a safe environment to play their sport.
Enrol on a safeguarding course
If you're in regular attendance at the sports club, or any other group setting involving a lot of children, it would be a good idea to undertake a safeguarding course to ensure you're fully equipped to identify and prevent any potential issues from occurring. Upskilling yourself in this field will not only prove beneficial when it comes to your child's sports club, but also in general life when at the park, school trips, birthday parties etc. Adults being able to spot the signs of abuse can really make a difference in a vulnerable child's life.
---
Online Safeguarding in Sport Course
In partnership with Paul Stewart, our online Safeguarding in Sport course provides volunteers, parents, and staff in sports settings with the knowledge, understanding, and confidence needed to keep children safe. The course will build your confidence and empower you to respond to any concerns you have. In turn, this will support the acceleration of those concerns or ensure early intervention by those who can help. We are very pleased to be able to offer this course for free to all.
We use Paul's personal knowledge of child abuse in sport to tell his story throughout the course. Our course is also backed by sporting legends such as Ian Poulter, Karen Leach, Gary Lineker, Marilyn Okoro, Kevin Sinfield, June Kelly, and Brian Moore, some of whom share their stories of abuse as children in sports clubs.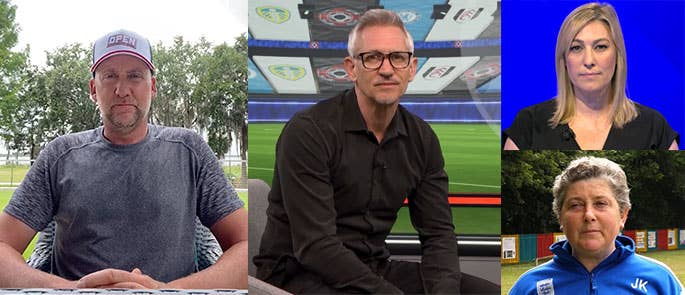 The course contains a range of downloadable resources for you to keep and use in your setting, from template policies to posters that you can display. It is CPD accredited and endorsed by the NSPCC.
I am very proud to be have produced this Safeguarding in Sport course with the safeguarding experts at High Speed Training. This course is unique, as it is both survivor- and expert-led, and I believe the knowledge and strategies it gives learners could really make a difference in preventing child abuse.
Paul Stewart
---
The topic of safeguarding in sport is a really important one, and it's vital that you understand the different types of abuse that can occur in sports settings, what you can do to safeguard children, and why this is important. We hope that this article – and our course on Safeguarding in Sport – helps you to do so.
---
Further Resources: