End of Life Planning in Health and Social Care: DNACPR, ADRT and ReSPECT
December 27, 2021
7 min read
Whether due to old age or ill-health, there can be different motivations behind wanting to understand the options available when it comes to end of life care planning and decision making. This process can be difficult for an individual and their loved ones to talk about, but whether you are the dying person, a family member or a health or social worker providing their care, it can provide many benefits for all involved to plan ahead.
Within this article we will look at what end of life care is, why it is important, and provide an overview of DNACPR, ADRT and ReSPECT documentation and their purpose. Having an understanding of end of life care and planning and the associated documentation ensures those responsible for providing care and treatment do so in accordance with the individual's wishes, most particularly at a time when they are unable to express them for themselves.
---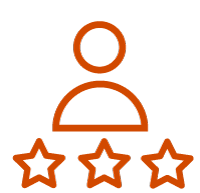 Looking to learn more?
Our Basic Life Support Training is designed to give you the knowledge and understanding required to react quickly and appropriately in emergency situations, increasing the safety and quality of care provided.
What is End of Life Care?
End of life care is the support an individual receives in their last weeks, months or even years of life. It is generally said a person is nearing the end of their life if they are expected to die within a year. This is, of course, not always possible to predict. End of life care may only be required for a few hours or it may last for several months to years depending on the circumstances.
Those considered to be nearing the end of life are not just those whose death is iminent, but those with advanced, incurable conditions, such as cancers, organ failure, dementia or motor neurone disease, those with a combination of several health conditions and frailty, and those who suffer an acute life-threatening event such as an accident or stroke.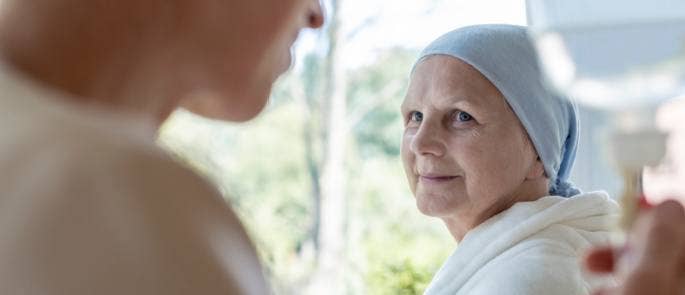 The aim of end of life care is to allow the individual to die with dignity and respect, live as well as possible for their remaining time and support them to die in a way that takes their personal wishes and preferences into account. End of life care should also extend to supporting the dying person's loved ones, carers and those important to them.
End of life care can be provided in different locations and by different people. The way a person is supported during end of life care depends on their individual wishes, circumstances and what stage of dying they are at. Care may be provided in the home, hospital, hospice or care home. Several factors may influence this decision, for example if a person deteriorates quite quickly, then moving them from say a hospital to a hospice may cause more distress than leaving them be. Or an individual may choose to move from their care home to a hospice as the pain management is more suited for their needs.
It may be provided by hospital doctors, nurses, care workers, GPs, community nurses, social care workers, as well as various therapists, such as occupational, complementary and physiotherapists. Religious representatives, such as chaplains, may also play an important role in someone's end of life care as well as family and friends. Everyone has a role to play in end of life care – it is not limited to healthcare professionals. It is, however, important that all those involved have the knowledge and skills required to understand how best to support the dying person.
What are Palliative and Comfort Care?
Palliative care is one term used a lot when discussing end of life care and the two terms are often used interchangeably. Palliative care helps support people with a terminal illness and this can begin from the time of diagnosis and remain until they die.
Therefore, end of life care includes palliative care, but palliative care can begin before a person is dying. It is a holistic approach that does not just deal with the illness itself but looks at the individual as a whole. It addresses any pain and supports the psychological, spiritual and social aspects of the individual's needs by caring for them in a tailored, person-centred way.
Comfort care is also a term used when discussing end of life care, and again it is included in end of life care as a whole. Pain management and making someone comfortable can happen at any stage of an illness – if treatment is no longer working for an individual then making them comfortable and free from discomfort would be the aim.
The term comfort care is often used when someone is in their last days before death. They may be given a steady stream of sedatives or pain relief to help ease any discomfort or agitation during the latter stages of the dying process. This can bring comfort not only to the dying person but their loved ones also.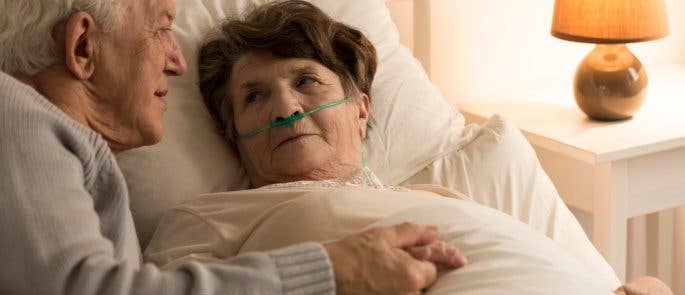 ---
Why is End of Life Care Important?
Death is one of the certainties in life – it will happen to us all and there is no doubt it can be an emotional and challenging time for all involved, regardless of the circumstances. End of life care is important in improving the quality of life for the person who is dying and those important to them.
Whether your desire to understand end of life care is to better help a loved one, or because you work in the health and social care sector and your role involves caring for those with a terminal illness or approaching death, the greater your understanding the more support you can offer.
End of life care is important in ensuring that a person and their loved ones get the support they need, they can live with as much quality of life as possible, their choices matter, they can die with dignity and their physical, emotional and spiritual needs are met. The choice of being able to continue to live may have been taken out of their hands, but with high-quality, person-centred end of life care they can choose as much as possible how they wish to die.
When supported in the right way it can open up a dialogue between a dying person and their families, which can provide an opportunity to share how they feel, discuss their wishes for both before and after death and help everyone involved come to terms with what is going to happen throughout the process and beyond. Having these discussions can take away a certain amount of doubt and stress the loved ones may feel when it comes to decision making on the dying person's behalf.
End of life care is an important way of meeting the standards required to meet a dying person's physical and mental needs. The national end of life care pathway is what encompasses all the steps that must be taken to ensure this happens. These steps include:
Discussion – have honest and open conversations about what is and what will happen.
Assessment, plan and review – agree a care plan and review any changes to their needs and preferences.
Coordinate care – ensure the appropriate professionals are in place to provide the support required.
Delivery – when the plan is acted on, ensure care is delivered to a high standard in whichever setting is most appropriate and in accordance with their wishes.
Final days – recognise when death is iminent, provide support for the dying person and their loved ones, and understand the wishes of the dying person during and after death.
After death care – understand that end of life care continues after death, support family and facilitate any wishes made by the deceased or their family.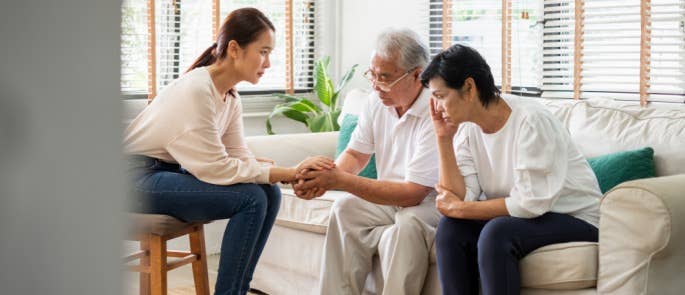 These steps create an important structure to work to, but each step involves very human interactions and emotions. It isn't just about ensuring a dying person has access to the services they require and that their wishes are respected. The word support is used a lot when talking about end of life care and that is at the heart of the process.
Those providing care should not only be familiar with how to provide practical help and planning, but understand how to talk to a dying person and their loved ones, be able to have those difficult conversations and be empathetic.
Recognising and understanding the way a dying individual will present in their last few days and hours of life can enable the carer to act accordingly and reassure loved ones whilst letting them know what to expect. Someone providing end of life care should always treat a dying person with respect, dignity and bring them comfort, in whatever form their preferences dictate.
---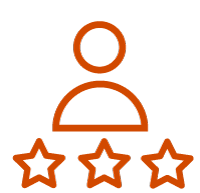 Want to learn more?
High-quality end of life care requires compassion in care, promoting dignity and a person-centred approach. Learn more about these key areas by clicking on the links. 
How Do DNACPR, ADRT and ReSPECT Apply to Health and Social Care?
We have mentioned throughout that the wishes and preferences of the dying person should be respected and taken into account during end of life care and the importance of having honest, open conversations between the individual, loved ones and caregivers.
All of these aid in creating plans to be put in place. Often called advance care planning, this allows the dying person to express how they wish to be cared for in their last stages of life, including any treatments they do not want to receive. It is important in all stages of life that people are given the right and opportunity to make choices.
There are several documents to be considered when it comes to the medical interventions a person may or may not want and we will look at these in more detail shortly. However, when it comes to an individual sharing their beliefs, values, preferences and wishes that are personal to them but not solely based on medical care, an Advanced Statement is a good way to share this information.
An Advanced Statement can include anything from who will look after their dog when they die to detailing that they prefer to sleep with a lamp on instead of in the dark. This is not legally binding – it doesn't require a witness but by singing it and perhaps talking through it with their family or a carer, it can help solidify their requests. The information shared should be respected and adhered to by all those involved in their care as much as possible.
Documentation relating to a person's wishes, whether legally binding or not, should be made available to all caregivers and healthcare professionals regardless of setting. If you are a careworker, familiarise yourself with where this information is kept within your organisation and ensure you are well informed about the requests made by those in your care. There may come a time when the dying individual is unable to express themselves and their wishes, so these written requests can give them back their voice when they can no longer use it.
What Does DNACPR Stand For?
Do not attempt cardiopulmonary resuscitation (DNACPR) is also referred to as a DNR or DNAR but they each mean the same. If a person's heart stops beating, there should not be an attempt to restart it if a DNACPR is in place. The purpose of the DNACPR is to prevent CPR being performed on an individual – this is the only act these forms relate to and do not prevent any other medical treatment being given.
A doctor will issue and sign this form following a conversation with the individual and often their family or next of kin. They may provide one as an indefinite order or they may put a review date on them. Reaching a decision to issue a DNACPR is usually because a doctor believes CPR would be unlikely to prolong their life and may even do more harm than good. This will be based on many factors such as their frailty, age and existing medical conditions.
If you work in a health and social care setting, it is important to make yourself aware of any formal requests an individual has in place so that if a medical emergency takes place, such as a cardiac arrest, you know how to respond. It is important to note that a DNACPR is not a legally binding document, and if you are unaware whether a DNACPR is in place, CPR should still be given.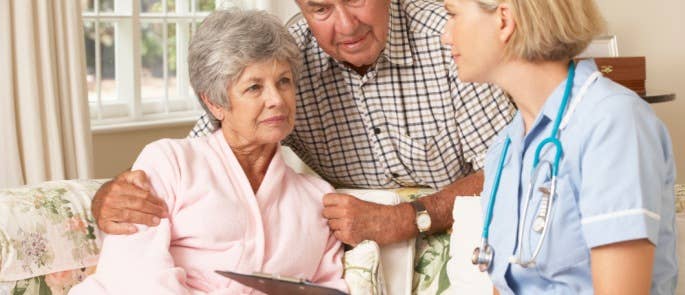 What Does ADRT Mean?
Advance Decision to Refuse Treatment (ADRT), is also known as a 'living will'. Unlike the DNACPR, it is a legally binding document if completed in line with the Mental Capacity Act 2005. An ADRT can be made for anyone aged 18 and over who has capacity. It allows a person to make decisions about their future care and treatment whilst they have the capability, so that if a time comes where they are no longer able to, their wishes can still be carried out.
An ADRT must be clear and specifically state which treatments are to be refused and in which circumstances. It may state the individual does not wish to receive life-sustaining treatment such as being placed on a ventilator, receiving CPR or receiving antibiotics. If this is the case, any request to refuse life-sustaining treatment must be signed by the individual and a witness. It is worthwhile discussing all the options with a clinician or healthcare professional.
What is ReSPECT?
Recommended Summary Plan for Emergency Care and Treatment (ReSPECT) plans are similar to an ADRT but there are differences. The main difference is that a ReSPECT plan is not a legal document. It is intended as a summary, and may highlight other documents in place such as an ADRT or DNACPR. It should be immediately accessible when rapid decisions need to be made about a person's emergency care. ReSPECT plans are not yet universally used but their uptake is increasing throughout the health and social care sector.
This plan can be created by the individual, with family and healthcare professionals, as a way of recording their shared decisions on what future treatments they would and would not like. It would state what treatment or interventions would not be appropriate for them based on personal preference and clinical judgement and details on how they wish to be cared for. A ReSPECT plan is a useful way of guiding healthcare professionals in making emergency medical decisions when the individual is unable to express their wishes themselves.
---
There are many elements to end of life care and planning and the approach must always be tailored to the dying person's individual needs, preferences and circumstances. It can be an emotional and challenging time for all involved, but the focus should always be on supporting a person to die with dignity and respect.
---
Further Resources: