Clean Label Packaging & Food Trends
March 29, 2021
3 min read
There are no legal definitions or standards for a 'clean label'. Manufacturers are constantly trying to keep up with consumer preferences and trends regarding the information consumers wish to receive from their packaging. For consumers, the main motivator behind the clean label trend is health and wellbeing. This article will outline what clean labelling refers to, and provide ideas about how to make a label more consumer friendly.
---
What is a Clean Label?
Clean labelling is a widely accepted term used by the food industry, consumers and academics to describe a more consumer friendly label and trustworthy natural products. Consumers prefer packaging which is easier for them to understand, and products that are formulated without artificial ingredients or ingredients they cannot pronounce.
For example, 'ascorbic acid' on a food label may sound too artificial or too processed to a consumer who wouldn't recognise it as vitamin C. A simple change of terminology will be perceived as more natural and less alien to the consumer, increasing trust in the product, and in turn, the brand.
---
What are the Clean Labelling Trends?
A clean label can refer to, but does not have to include:
Easy to Understand Ingredients and Consumer Friendly Names
Creating a clean label food product starts at the formulation stage. Consider the ingredients used and if possible, choose ingredients a child will be able to recognise and find uncomplicated. For example, ammonium bicarbonate and disodium diphosphonate are not well known raising agents, instead consider using bicarbonate of soda.
A smaller ingredients list will be viewed by the consumer as not including ingredients unnecessarily. Consider the categories of additives consumers are most sceptical of seeing on labelling. Can a free from additives claim be made – such as free from MSG (monosodium glutamate), artificial colourings, flavourings and preservatives?
Clean label ingredients are natural ingredients of beneficial nutritional value and are generally perceived to be 'good', for example pea protein. Manufacturers trying to keep up with the clean label trend look to add ingredients that the consumer wants to see and remove 'bad' ingredients. The source of a sweetener in a product may also be regarded as 'good' and 'bad'. Stevia is often perceived as a clean label ingredient while aspartame may not be viewed so highly.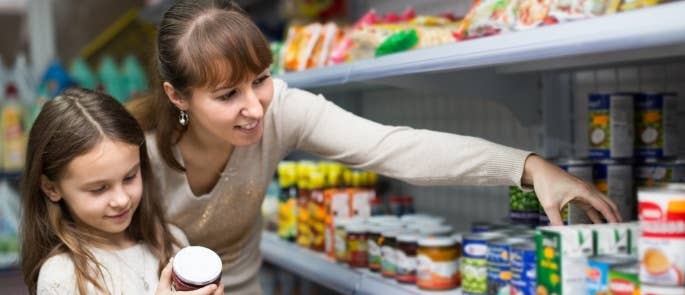 Sustainable, Ethically Sourced Ingredients and Packaging
During the formulation of a product, the sourcing of the ingredients should be considered. Free range eggs, corn fed chicken and other animal welfare indications can be displayed on packaging to demonstrate ethical sourcing. Palm oil has recently received much attention regarding the sustainability of its production, and the impact it has had on deforestation and the biodiversity of the rainforest.
Consumers also look for the sustainability of packaging materials and how to correctly dispose of them. Using packaging materials which are recyclable, biodegradable or compostable, with the correct corresponding symbols, will demonstrate environmentally friendly values.
Free From Trends Including Allergen Free and No 'May Contain' Allergens
Products free from additives such as artificial colourings and flavourings are no longer a point of differentiation, as most manufacturers choose to formulate without them to meet customer preferences. Now, dietary requirements from lifestyle choices or food allergies and intolerances are being widely catered for. The clean label trend, to some consumers, is about reducing the number of allergens named, or listed as 'may contain', in the product.
Symbols indicating a product is gluten-free or dairy-free meet this desire of clearer allergen information. Those who follow a vegan diet may also look for a dairy-free indication or a vegan product declaration.
Healthy 'Good For You' Products
Straightforward processing methods and ingredients are encouraged on a clean label. Products which meet the requirements to display statements such as 'raw', 'no added sugar', 'no-GMOs', 'organic', '1 of your 5 a day', 'low salt' may be perceived as healthier. Customers are more likely to view the brands displaying these claims as valuing health and nutrition.
Responsible Portion Control and Nutritional Declaration
A clean label implies the label is easy to understand. Portion nutritional information is often difficult to work out at first glance or not representative of how the product will be used.
A drink in a meal deal implies it should be one portion, for example a 360ml smoothie. It is not fair to consumers to provide a 150ml portion recommendation on a 360ml bottle when including it in a meal deal. Equally, only providing 100ml and 150ml nutritional information does not easily inform the consumer what they would be consuming if they drank the whole 360ml bottle.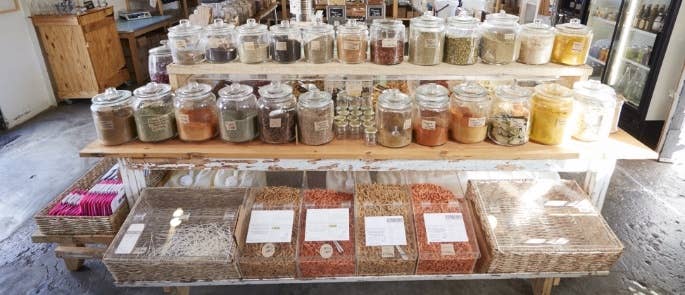 ---
Clean Label Food Packaging
Recognisable certifications from awarding bodies can be used to communicate the values of the brand and the integrity, ethics and sustainability of a product. In the UK, some of the logos and symbols that may be used on clean label products are:
Red Tractor Assurance – for animal welfare standards and traceability.
Fairtrade – for sustainable and equal trade relationships.
Rainforest Alliance – for sustainable agriculture.
Marine Stewardship Council (MSC) – for certified sustainable seafood.
Carbon Trust Footprint – for verification of carbon footprint impact.
Crossed Grain gluten free – to indicate a product is suitable for people with coeliac disease.
Organic – to indicate that the product has been produced to organic farming standards, the most recognisable in the UK is the Soil Association.
---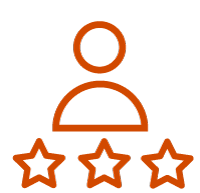 Need a Course?
Our Food Labelling Regulations Training Course has been designed by food industry experts to help food businesses understand how to label their food products legally and correctly.
---
How to Make a Label More Consumer Friendly
Clean labelling generally equates to ingredients that consumers understand and recognise. Clean labelling should be kept in mind from the formulation stage of the product – not just in the design of the label. When creating a product, think about whether the product be made without adding sugar? What is the common perception of the ingredients in the product, and can they be switched for a more well-known and trusted one? Consider also what can help to facilitate consumer understanding and interpretation of the information provided on the label.
For an existing product, review the terminology used in the ingredients list and identify if a health claim can be made. Ensure the nutritional information is representative of a portion so the consumer will know exactly what they are eating or drinking.
The packaging is just as important for the clean label trend. Ensure the packaging is sustainable either through reusability, recyclability or compostability. Using recycled materials also closes the recycling gap.
---
Further Resources: