How to Start a Pet Food Business
April 16, 2021
5 min read
In 2018, the pet food market was reportedly worth an enormous £67 billion, and is forecast to grow to as much as £107 billion by 2024. There's been an unprecedented increase of pet ownership during the pandemic, and this has even seen a national shortage of certain pet foods. As such, it's not surprising that this market is one of the fastest growing parts of the food industry. This presents a great opportunity for those of you who are looking to start a pet food business of your own.
All you need is a passion for providing the best possible food or treats for pets, and we can help with the rest!
In this article, we will provide you with everything you need to know about starting a pet food business. This includes outlining the regulations that you'll need to follow and detailing any additional training that might be helpful. We'll explain how to write a business plan, and even include a free template for you to take away with you.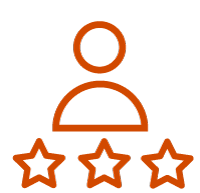 Starting a pet food business?
Did you know, even though pet food is not being produced for human consumption it is still subject to the same food standards procedures? Our Level 2 Food Hygiene for Retail course is suitable for anyone working with pet food, providing you with the requirements to have a good level of food hygiene knowledge.
---
Why Start a Pet Food Business?
Before we get into the regulations and all things business, let's first have a look at why starting a pet food business is both a rewarding and potentially profitable career choice.
There has been a surge in different lifestyle trends such as veganism and a more direct focus on nutrition and sustainability in recent years. This has translated into the pet food industry too, as people are looking for these attributes in what they feed to their pets. This is why there has been a rise in bespoke pet food businesses, as people are unable to find what they're looking for in mass-produced products off the shelf. As such, this gap in the market is a perfect opportunity for pet-loving entrepreneurs.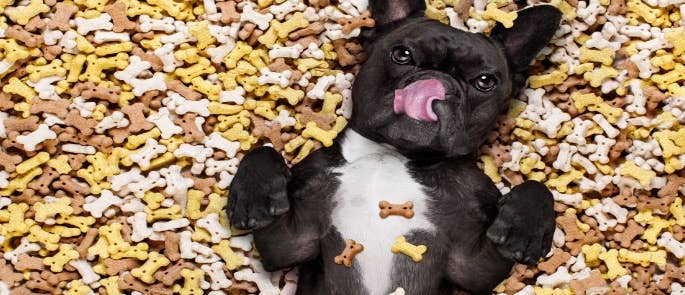 Work for Yourself
Starting a business from scratch is never easy, but there are a multitude of benefits that make the initial work pay off. The first of which is being your own boss. Once you're established, you'll be able to dictate your working hours, and decide whether or not you want to work weekends, for example! This flexibility can be hugely beneficial to those of you who have other commitments. There's also a great satisfaction to be had from creating something from the ground up that is entirely yours.
Low Start-Up Costs
You can very easily start a pet food business from your own home until you get established. Starting a pet food business can be as expensive – or inexpensive – as you want it to be. There's no need to be splashing thousands on new equipment, unless you feel the need to. Ultimately, if you want to start a dog bakery business – or any other business making pet food at home – all you need is a kitchen space with basic cooking equipment and utensils, cleaning products, space to correctly store your products, and you're away!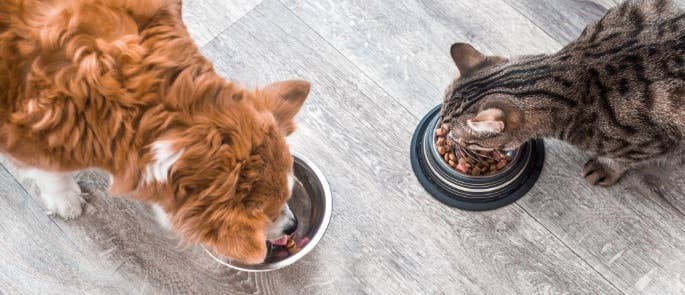 Varied Target Market
Some food businesses have a limited target market, and this can make it more difficult to be successful. However, with a pet food business, the opportunities are endless, with a whopping 41% of households in the UK owning a domestic pet.
Whether you decide to create pet food or make dog and other pet treats to sell, you could choose from a number of paths to sell from including:
Locally at market stalls.
Online, using social media or your own website.
Through other businesses, such as:

Pet stores.
Veterinarians.
Doggy daycares.
Grooming facilities.
You get to be Creative!
As you'll be your own boss, you'll also get the deciding vote on what you sell, and more importantly – what your products will look and taste like!
Food in general is a great outlet for creativity, and pet food or pet treats are no exception. You can be as traditional or eccentric as you like with your designs and presentation, and the freedom of choice is entirely yours.
It can be very satisfying having people enjoy the fruits of your labour, and in this instance, the gratitude will come from a multitude of furry friends – and their grateful owners! – what could be better?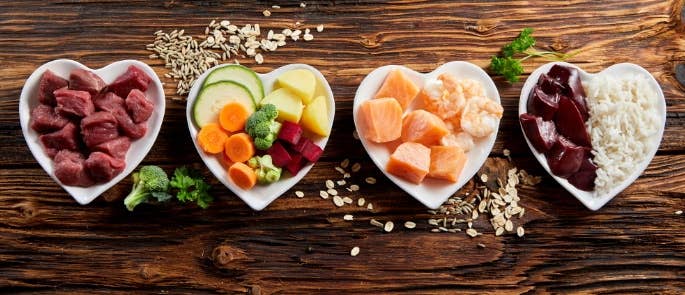 ---
Want to learn more about successfully starting your own pet food business from home? Our Starting a Home Food Business course goes into depth about everything included in this article and more. Helping you learn the importance of safe food handling practices in your kitchen, how to write your business plan and how to get your products to your customers.
---
How Do I Create a Pet Food Business Plan?
The first thing you need to do once you've decided to take the leap and start up a pet food business is market research. You need to know about the similar existing businesses and how you're going to fit into the market. Basically, you need to know whether there's enough of a demand for you to make a profit.
To do this, ask yourself the following questions:
Who is my target market? Who do I want to sell to?

Are my products going to be high-end or a cost effective alternative?

What is my niche or unique selling point (USP) that's going to make me stand out from my competitors?
Are there any similar businesses in my area?

Are they successful?
If they are, what makes them successful?
What do they charge for their products?

Where will I sell my products?
Will I provide a delivery service, or postal service?
Once you have conducted your market research, it's time to write your business plan.
Every business needs to have a plan that outlines the business idea, target customers, financial projections and marketing strategy.
By having a strong and comprehensive business plan, you will have all of the information regarding your business in one place, and ordered clearly and logically. Having your objectives and strategies organised in a clear and concise way can help you to identify the direction that you want to take your business.
We've created a free template to get you started.
If you'd like to learn more about writing a business plan, and what it needs to include, you might consider taking a look at our comprehensive Starting a Business Course.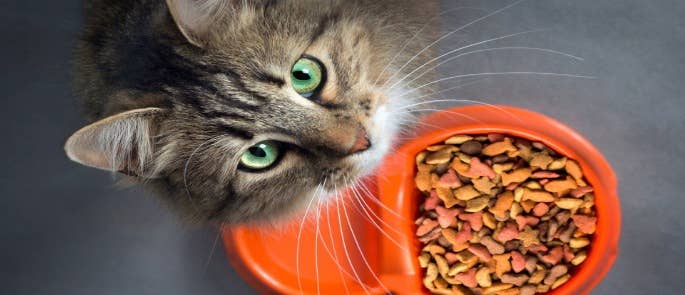 ---
What are the Regulations for Making and Selling Pet Food?
The Food Standards Agency (FSA) requires all pet food and treats to be safe, produced under sanitary conditions, and contain no harmful substances. In order to ensure all of this, it's important to understand the pet food or pet treats regulations. This way you can take the appropriate measures for preparing and selling pet food. The primary legislation surrounding the composition of pet food is The Animal Feed (Composition, Marketing and Use) Regulations 2015.
Registering your Business
If you are making, selling or using animal feed of any kind, and this would be the case with a pet food or pet treat business, you need to register your business with your local Trading Standards Office (TSO).
The TSO will assess the feed activities that are carried out on your premises, and may apply one or more activity codes. These will be prefixed with either an 'A' or an 'R', depending on whether approval or registration is required.
You can find out more information about registering and applying for approval on the Food Standards Agency (FSA) website.
If you include material of animal origin in your products (milk, for example), then you need to also register with the Animal and Plant Health Agency (APHA). They are responsible for the animal by-products rules which you must follow. Improper transport, storage and use of material of animal origin can have negative consequences for your products and the pets that will consume them. You can find more information regarding the use of animal by-products here.
You must register your pet food business with the relevant authorities mentioned above before you start production. Failing to do so can result in a penalty of a fine or prison sentence for trading illegally. This also applies to selling only through social media.
Food Hygiene Training
Pet food is currently produced following the same regulations for humans requiring HACCP and Good Manufacturing Practices. By law, all food handlers must have an understanding of the basic principles of food hygiene and how to work with food safely.
As such, you may consider taking an online food safety course such as our Level 2 Food Hygiene Certificate. This provides the necessary information regarding your legal responsibilities and best practice to ensure food safety.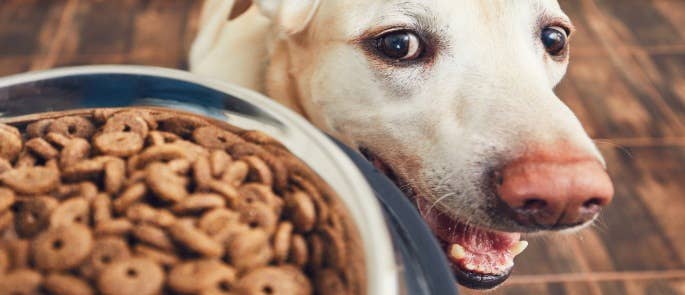 Food Labelling and Packaging
As with any food business, there are also regulations surrounding food labelling and packaging when it comes to pet food and treats.
All food should be truthfully labelled and must not mislead purchasers or make medicinal claims. Feed labelling legislation permits pet food manufacturers to highlight the presence or absence of a certain ingredient and to provide additional information for purchasers. An example of additional information could include analytical declarations for protein or fibre.
---
Marketing Ideas for your Pet Food Business
Once you're legally compliant and confident in all other aspects of your business, it's time to promote your products!
When it comes to spreading the word, you can do this in a number of ways – a pet food or pet treat business can be marketed both online and locally. It can be useful to trial some methods, and then others, to see what works best for you and your business. Don't be afraid to change up your marketing style as you see fit, especially as you and your products develop over time.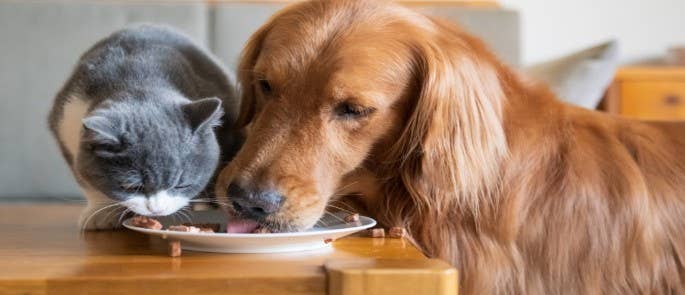 Social Media
From a marketing perspective, social media is a gold mine. It's a free and easy way to get your products and business out there to the endless stream of people that use social media platforms.
Consider your target market when you choose which platform to use, as different age brackets tend to be drawn to one over another. However, as your market for a pet food business is broad you might consider setting up accounts on various platforms for the biggest outreach. Make sure that you sign up to each of them under the same name and branding though, to make it easier for people to follow you from one platform to another.
Social media can also be a great way to interact with your customers. Encourage them to leave reviews and feedback, as this can be a helpful tool when it comes to improving your products and services.
For more information, take a look at our Social Media Marketing course, which is specifically designed to help you get the most out of marketing online.
Work with Other Businesses
Pairing up with a business that complements your own can benefit you both. Have a look into local businesses whose products could be a great companion to your own – for example, a pet store or a grooming facility.
You could strike a deal wherein you both promote the other's products in store, or through advertising. Or, conversely, you could create a package deal that you both offer that incorporates both of your products.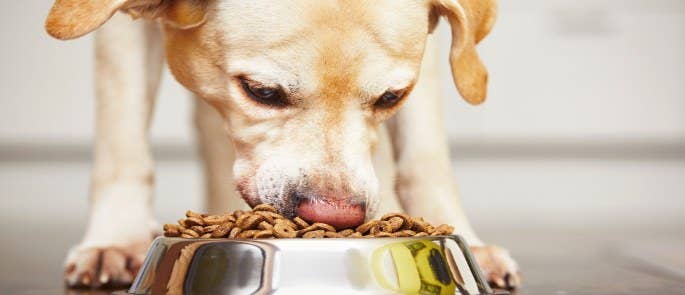 Get Recommendations from People in the Industry
Working with people who have a similar target market as you can be hugely beneficial. Getting recommendations from them can also help you to raise awareness of your business and build up a successful client base.
For example, if you were specifically making food or treats for dogs, you could look into getting a recommendation from a dog walker. They tend to have loyal customers, all of which would own pets and need to buy food or treats.
---
We hope you've found our article on 'How to Start a Pet Food Business' helpful, and we wish you luck going forward with your business! If you have any questions, or need further information, please don't hesitate to get in contact with us. We also have a variety of training courses available that may be of use to you.
---
Further Resources