What Exactly is Asbestos?
Asbestos is a naturally-occurring, fibrous mineral that can be mined in countries such as Russia, Brazil, South Africa and China.
Asbestos has many 'idyllic' properties and has been used for many centuries all around the world. Materials made with asbestos are strong, incombustible, heat-resistant and sound-absorbent, to name only a few attractive qualities.
Asbestos was predominantly used as a building material between the 1950s and 1980s. It was banned in the UK in 1999 (and banned by many others in the 80s, 90s and 2000s), but asbestos is still commonly used in countries including the USA, China, Russia and Canada. In the UK, any building or material manufactured before the year 2000 may contain asbestos.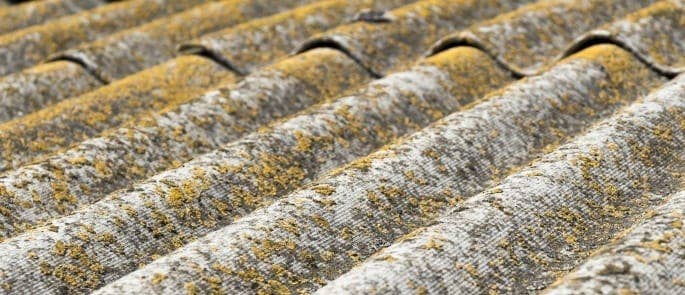 ---
What are the Different Types of Asbestos?
There are three main types of asbestos that you may come across whilst carrying out building work. These are:
Chrysotile (white asbestos). This is the most commonly used type of asbestos.
Amosite (brown asbestos). This is a particularly strong and heat-resistant type of asbestos.
Crocidolite (blue asbestos). This is one of the most harmful forms of asbestos.
Other types of asbestos that you may hear about are tremolite, actinolite, anthophyllite, amphiboles and serpentine.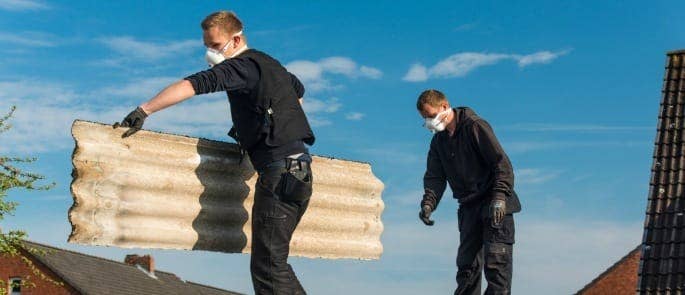 ---
 How Can I Tell If Asbestos is Present?
The short answer is that you can't tell by sight, smell or colour. Asbestos is a fibrous material that comes in many colours, shapes and forms. The fibres are also incredibly small: about 10 times smaller than the width of a human hair.
The only way you can know for definite that asbestos is present is by having the material tested by a specialist laboratory. Find out more here: How to Test For Asbestos
---
Further Resources:

Like this article?
Please share with your friends
Post Author
Richard has a wealth of research experience, having completed a PhD in politics, and has a keen interest in working on new ways to ensure that education and learning is available to all. In his spare time, Richard enjoys watching rugby league and playing cricket. He also enjoys being in the kitchen and cooking up new dishes to varied success!