What is Skills for Care?
September 21, 2020
5 min read
We are thrilled to have received the prestigious Skills for Care endorsement. Here we'll tell you a little bit more about who they are and why their quality mark is so significant.
---
Who are Skills for Care?
Skills for Care is an independent charity and the strategic body for workforce development in social care in England. It is also a delivery partner for the Department of Health and Social Care (DHSC).
Skills for Care supports social care employers to deliver compassionate and safe care to their service users. Their practical guidance enables employers to get the most out of their people and carry out the quality of care that commissioners and regulators expect.
Skills for Care helps registered managers, supporting them to lead, develop and recruit.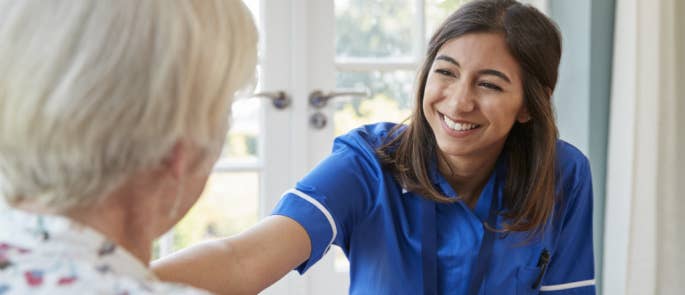 ---
What is the Skills for Care endorsement?
Skills for Care endorsement is a trusted quality mark only awarded to the best learning and development providers within the social care sector.
Skills for Care does not endorse individual training courses, but it focuses on key factors that underpin high-quality learning and assessment.
The endorsement was developed following the 2013 Cavendish Review. Recommendation 5 states that "Health Education England (HEE), with Skills for Health and Skills for Care, should develop proposals for a rigorous system of quality assurance for training, which links funding to outcomes, so that money is not wasted on ineffective courses".
Following the Cavendish Review, Skills for Care worked with Health Education England (HEE) and Skills for Health to jointly develop the Care Certificate. The Care Certificate assesses the fundamental skills, knowledge and behaviours that are required to provide safe, effective and compassionate care.
---
We're a Skills for Care Endorsed Training Provider!
We're proud to be recognised by Skills for Care as a training provider who delivers high-quality learning and development to the social care sector.
You can read more about this and what it means for our learners in our announcement article.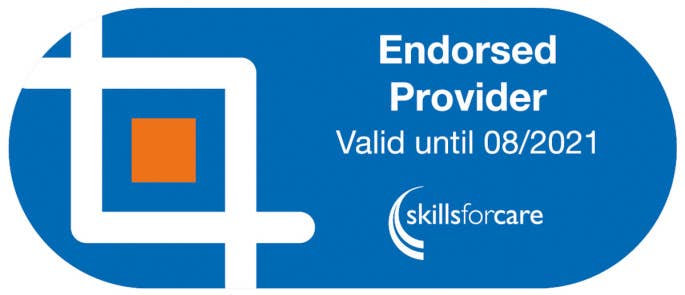 Take a Look at Some of Our Online Courses: