What is COSHH Training and Why is it Important for Cleaners?
July 10, 2020
4 min read
COSHH (which stands for the Control of Substances Hazardous to Health 2002, as amended) places legal duties on businesses that use hazardous substances. In particular, it requires employers to implement control measures and provide those who use hazardous substances with suitable training, so they can handle them safely.
Correct usage and safe storage are fundamental safety measures that those using chemicals must follow. These help to prevent harm to their and others' health. For example, occupational asthma or dermatitis are common problems associated with exposure to hazardous substances, but are very preventable with proper planning and procedures.
This article will explain how COSHH training can provide cleaners with the necessary knowledge to effectively manage exposure, epsecially in light of the COVID-19 pandemic. It will give a breakdown of what specific topics COSHH training should cover, to ensure cleaners feel confident and safe working with hazardous substances.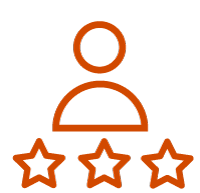 Need COSHH Training?
Our COVID-19 Essentials: Infection Prevention & COSHH Training for Cleaners is suitable for people and businesses who carry out or oversee any cleaning activities in workplaces. The course explains how COVID-19 is transmitted and what you can do to help prevent it from spreading. You will also learn about the health risks associated with hazardous substances at work and the legal duties employers have to comply with the COSHH Regulations 2002.
---
Why Do Cleaners Need COSHH Training?
COSHH is vital for protecting workers from hazardous substances. Cleaners are particularly vulnerable, as their job actively involves using chemicals in a way that directly exposes them to the risks. This may be through physical contact with substances or the fumes that chemicals can create. They could also be exposed to biological agents, which are covered by COSHH. For example, if they clean healthcare settings and handle infectious waste.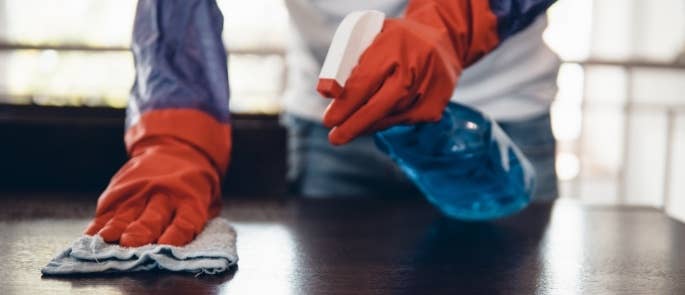 According to HSE statistics and reports from dermatologists, contact with soaps and cleaning materials is the number one cause of work-related contact dermatitis. Similarly, the HSE reveals that cleaning products are the second highest cause of occupational asthma. Aside from dermatitis and asthma, hazardous substances can also cause allergic reactions, chemical burns, sickness from ingestion, fires, and explosions. These can all occur through mishandling and improper storage.
Additionally, in light of the COVID-19 pandemic, every type of business is engaging in cleaning activities more frequently than usual. Note that COVID-19 is also by definition a hazardous substance under COSHH, as it covers biological agents. With this increased level of risk, COSHH controls are essential for minimising transmission and chemical hazards during cleaning activities.
What's important to recognise about the health risks posed by hazardous substances, such as occupational asthma, is that they often develop slowly over time. This makes it hard to recognise when safety measures are insufficient, which is why proper surveillance and training are necessary. Hazardous substances can also lead to life-long issues if the harm done is significant.
Given how many serious hazards cleaning activities can pose, COSHH training for cleaners is therefore crucial. It will familiarise them with what their employer should be doing to protect them and the good practices cleaners should adopt to minimise these risks.
---
What Should COSHH Training for Cleaners Cover?
The COSHH training that cleaners receive should cover:
Who has legal duties and what everyone's responsibilities are. Cleaning may be carried out in-house, but many cleaning companies are contracted to clean businesses. It's important for cleaners to know who is responsible for what, so the right actions are taken.
Safe handling and usage techniques, including when transporting, decanting, diluting, and directly applying substances, e.g. spraying or wiping a surface.
The GB CLP chemical labelling system. This ensures that cleaners can identify chemicals correctly and apply the right safety controls.  
Proper storage procedures. This is important for preventing spillages and fumes from leaking. Good storage involves temperature control, ventilation, spill and drip trays, and security e.g. locked storage cabinets.
The importance of safety data sheets (SDS). These contain vital information about hazardous substances and must accompany them. Cleaners should be able to refer to SDS if they need further guidance about safe usage.
Workplace Exposure Limits (WELs). Exposure to hazardous substances must be controlled to a safe amount, which is why WELs are so crucial. They help to determine the safe concentration of a substance that can be present in the air and the maximum duration of exposure to it.
Personal protective equipment. (PPE) PPE will be necessary in many cases. At the very least, protective gloves are important to wear when using cleaning chemicals to prevent skin irritation. In certain circumstances, however, cleaners will need more robust equipment, particularly if dealing with suspected or confirmed COVID-19 cases. For example, respirators, eye protection, and aprons.
Waste procedures. Safely handling used, disposable materials and empty containers is essential, as it prevents fires and infection risks. This is particularly relevant in the current pandemic, when cleaners dispose of materials after suspected or confirmed COVID-19 cases.
Health surveillance. Cleaners should be part of a health surveillance system if they are at risk of exposure to hazardous substances. As COSHH-related hazards usually affect a person over a prolonged period of time, ongoing surveillance is vital for spotting early signs.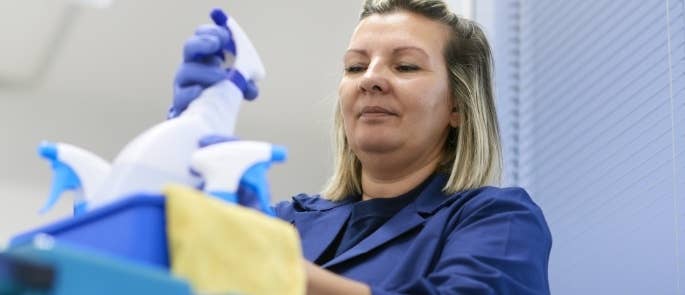 Training is also vital for workplace-specific procedures, such as the use of storage facilities and any new products introduced. A combination of internal and external training will help cleaners keep their COSHH knowledge refreshed and up to date, which in turn enables them to remain safe when working with hazardous substances.
---
What to Read Next: