What are the Differences Between Contractors and Employees?
December 5, 2018
6 min read
If your business requires someone to work for you in a way that doesn't follow standard terms of employment or typical shifts, it can be confusing to know how to define them. The requirements you must follow under employment law may vary depending on the type of people you employ, so it's crucial to understand the differences between certain roles.
In particular, you should understand what separates contractors and employees from one another. Many businesses rely on contractors to carry out one-off or infrequent tasks, and although they don't work for you full time, you still have legal duties to fulfil if you plan to hire them.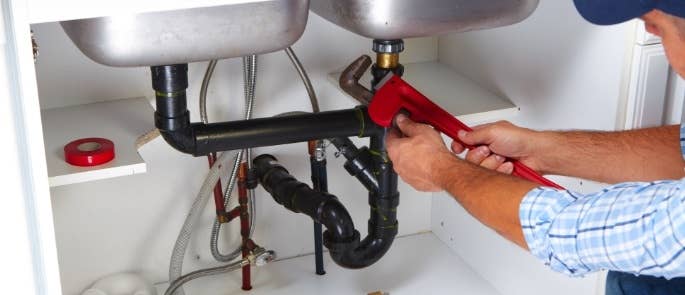 This article defines the key differences between contractors and employees. It explains which you may need for certain roles and provides an overview of how to properly comply with the law when you do choose to hire contractors.
---
What's the Difference Between Contractors & Employees?
Contractors and employees differ in numerous ways. Employees have permanent positions in a business, meaning they have certain employment rights, the company sets their tasks, and they primarily work for you. A contractor, on the other hand, typically works on a temporary basis and has fewer rights, but they have greater control over their work: they control the time, place, nature, and cost, and can work for numerous businesses at once.
More specifically, the main differences that separate contractors from employees are set out in the table below.
|   | Employees | Contractors |
| --- | --- | --- |
| Contractual Agreement | Employees have a long-term, permanent commitment to a company for the foreseeable future. Under their employment contract, they must receive and complete work on a regular, ongoing basis. | Contractors have no permanent obligation to the companies that request work from them. Companies will seek out contractors to complete set amounts of work as and when they need it, but the contractors can accept or reject requests as they choose. If they do accept the work, they are only obliged to work for the company for as long as that set amount of work takes. |
| Legal Rights | Employees are entitled to several legal rights, including paid annual leave (28 days minimum for full time), statutory leave, minimum notice periods, protection against unfair dismissal, flexible working, time off for emergencies, joining a pension scheme, redundancy pay, and more. | Contractors have fewer legal rights when they carry out contractual work for a company. For example, they are not entitled to receive paid annual leave from them. However, companies must fulfil health and safety and data protection laws for contractors. |
| Time and Place | The company sets employees' hours, days, and location of work. | Contractors are in control of how many hours and days they work for companies that hire them. As they accept or deny requests for work, they are in control of where they go. |
| Wage Requirements | The company establishes the salary that they will pay the employee, and must at least pay them minimum wage. | Contractors set the amount of money they charge for each job, which can vary depending on the level of work. Therefore, it is not on a salary basis. Rather, they usually issue invoices. |
| Commitment Level | Employees only work for the company with whom they're employed. However, they can work for another business as long as the two jobs do not impact on each other. Some companies may set out a clause in their contract that states they can't work for someone else in the same industry. | Contractors can provide work for more than one business at a time. They can also provide work to businesses within the same industry. Depending on their type of work, this may in fact often be the case. |
| Job Role | An employee's job role and the type of work they do on a daily basis is set by the company. | Contractors are in control of their job role and the type of work they offer to companies. They can carry out the work however they want. |
| Training Requirements | The company is required to appropriately manage their employees' health and safety. They must provide employees with certain information, instruction, and training, and implement organisational procedures, which all employees must comply with. | Contractors will have likely received their own training, so they can carry out their work competently. However, companies that request work need to ensure that the contractors have appropriate information and training for the work they're going to undertake. In particular, employers still have a duty to manage contractors' health and safety, though they share the responsibility more than employers and employees do. |
| Taxation | The company handles employees' tax, usually through a PAYE system. | Companies who hire contractors are not responsible for their tax, as they pay a one off, set amount of money. The contractors themselves or the company who hires them out are responsible for handling their tax. |
| Role Execution | Employees must carry out their role themselves. They cannot send someone else in to do their work. | Contractors can exchange work with other contractors if they are part of a team. They can send subcontractors to carry out the work for them if they choose. |
As this table shows, a company's responsibilities regarding employees and contractors do differ in many ways. However, many of your legal duties still apply, such as health and safety. Therefore, if you plan to hire contractors, you must properly communicate and coordinate with them about safety measures.
---
Construction Industry Scheme (CIS)
Self-employed contractors and subcontractors who carry out construction work must take note of CIS. It requires contractors to register for the scheme and deduct money from subcontractors' payments, so they can pass it on to HMRC. Subcontractors must also register.
For more information, visit the government website.
---
Zero Hour Workers
It's important to not confuse contractors with zero hour workers, which refers to a casual agreement between employers and people who carry out work for them. In a zero hour contract, the employer does not guarantee the person a set number of hours. Rather, they offer work as and when it's available. The zero hour worker can either accept or reject these offers as often as they want. They can also have more than one zero hour contract at once if they choose.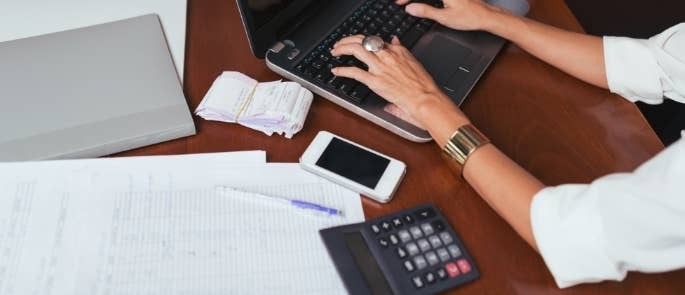 If they accept work, they are entitled to at least the National Minimum Wage. They will also accrue certain rights, such as holidays and rest breaks, depending on how much work they carry out over time. However, they are always entitled to other statutory employment rights, such as protection from discrimination. Also, unlike contractors, they must carry out the work themselves, so cannot send someone to do it for them.
You can find out more with our Definitive Guide to the Zero Hour Contract and on the government website.
---
Do I Need A Contractor?
Hiring contractors is ideal for occasional, short-term tasks, such as maintenance work on a building or equipment. It's also useful for when you need a set amount of work carrying out and you won't have more available once it's complete, such as creating a new website. Furthermore, certain work must be carried out by people with appropriate licensing. For example, gas engineers must be Gas Safe registered to legally work on gas appliances.
Examples of jobs that suit contractor work include:
Building and construction.
Roofing and plumbing.
Decorating and remodelling.
Electrical engineering.
Bookkeeping and accounting.
Machinery inspection and maintenance.
Architectural work.
IT work, such as hardware or software troubleshooting.
Freelance work, such as copywriting or building a website.
Translation work.
Gardening.
This is far from an exhaustive list. However, it gives you an idea of the types of jobs that suit contractual work more than full-time employment, as you usually only require them intermittently.
It's also worth remembering that contractors are usually specialists in their field of work and may have many years of experience. This means that hiring them for specific, intermittent work is ideal. They can easily get on with the work and you can feel confident that they'll complete it correctly.
That doesn't mean you should just leave them to it without any input, however. You still have a duty to manage their safety while they're on your premises, as they may not be aware of the risks that are specific to your premises.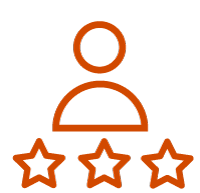 Need a Course?
Our Managing Contractors Training explains exactly what your business and contractors are required to do regarding health and safety procedures. It discusses how to consider the risks associated with contractors' work and create an appropriate plan to control them.
---
Tips for Managing Contractors on Site
Contractors have a certain level of responsibility for their own health and safety while they work for you. For example, they must control the risks they create when carrying out the work and must ensure they receive the right training to do so safely. However, your organisation still has essential legal duties that it must fulfil to manage contractors' health and safety. This is because the contractors won't be aware of the specific hazards in your workplace and the safety procedures that they need to follow. Similarly, you likely don't know what exactly their work entails, what hazards it may generate, and how you may need to adjust your safety measures accordingly.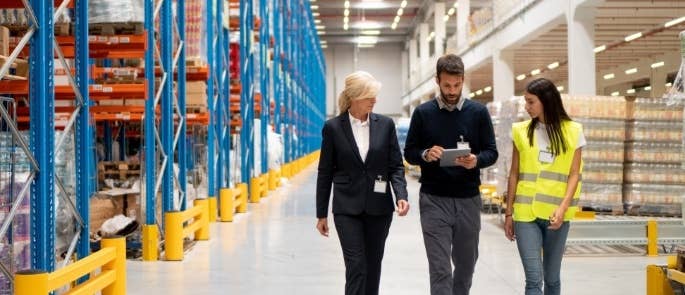 This is why it's so important to properly communicate and coordinate with them about the work. It takes both of your input to fully control the risks.
Therefore, you should keep the following in mind when managing contractors:
Under the Health and Safety at Work Act and the Management of Health and Safety at Work Regulations, employers of workplaces must manage health and safety risks on their premises. This includes those posed to contractors. They must provide them with health and safety information about their premises and coordinate with them to implement appropriate measures.
You must establish a safe system of work together with contractors. Doing so ensures everyone knows exactly what needs doing and how to effectively manage any risks involved.
Check that they have the appropriate training and licencing where needed to carry out their work safely and legally.
You need to share information about health and safety risks. For example, you should exchange health and safety policies and the key findings of your risk assessments. You should also notify them of any major hazards and safety procedures in your workplace. This includes PPE-mandatory areas and any parts of the building that have asbestos.
Inform them of your emergency procedures, such as what to do during a fire, and give them a site induction.
Create a permit to work for certain high-risk work. This ensures everyone thoroughly considers risks, follows safety procedures, and hands over work where needed.
Assign a site contact who can oversee the contractors and keep in touch with them. Contractors should know to contact this person if they have any issues or need to stop the work. Likewise, the site contact should order work to stop if there are major health and safety concerns.
---
Whatever type of work you need contractors for, you must not overlook your legal duties. This is crucial to keep all contractors and employees safe, and to ensure that work is completely safely and smoothly. This, in turn, keeps your business productive and successful.
---
What to Read Next: