Fire Risk Assessment Template
October 15, 2018
5 min read
All businesses are legally required to implement and maintain sufficient fire safety measures. Doing so is crucial for ensuring the safety of employees, as well as potential visitors and members of the public. Therefore, if you're responsible for carrying out risk assessments in your business, you must understand what aspects of the workplace you need to assess and what hazards to consider.
A fire risk assessment requires you to inspect numerous factors in your workplace, which can be easy to overlook or mismanage without proper training and planning. Therefore, you should consider using a template to help you organise the process and ensure you cover everything important during your assessment.
---
Who Needs to Carry Out a Fire Risk Assessment?
The Regulatory Reform (Fire Safety) Order 2005 requires all businesses to regularly carry out suitable and sufficient fire risk assessments. A fire risk assessment must identify whether the business's existing measures are sufficient and determine how to improve them if they are not. This requirement applies to all types of work-related buildings, structures, and open spaces, including offices and shops, care and education settings, warehouses, construction sites, and more.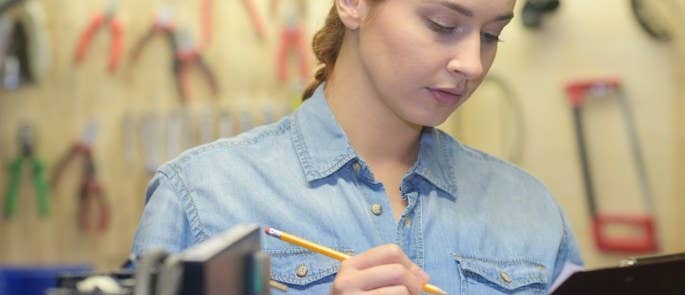 A full list of businesses that must carry out fire risk assessments includes:
Offices.
Shops and other retail premises.
Hospitals and social care homes.
Schools and other education settings.
Construction sites.
Pubs, bars, cafés, and restaurants.
Places of worship.
Community premises and sports centres.
Factories and warehouses.
Shared accommodation areas.
Tents and marquees.
Hotels and other premises that serve paying guests.
Rented properties and accommodation.
This list is comprehensive, but it is not exhaustive.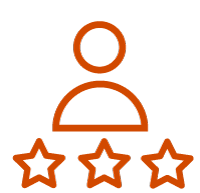 Need a Certificate, Fast?
Understand your legal fire obligations with our fully online Fire Risk Assessment Training. It's CPD accredited, assured by RoSPA and your certificate could be with you in under 3 hours! We also offer Fire Safety Awareness Training and Fire Warden Training.
The Fire Safety Order only applies to non-domestic premises and so does not apply to people's private homes. However, landlords must fulfil several legal duties to ensure their properties meet suitable fire safety standards.
Read our article on fire safety for landlords if you'd like to know more:
Fire Safety Advice For Landlords
---
Fire Risk Assessment Template
The responsible person must inspect several areas of the workplace when carrying out a fire risk assessment. For example, they need to assess common hazards, warning and detection systems, escape routes, fire suppression equipment, personal emergency evacuation plans, and more. Our template contains a checklist of all these key factors to guide you while carrying out a risk assessment.
However, to get the full benefit from a fire risk assessment template, you must understand the fire safety requirements that every business needs to fulfil. If you're responsible for carrying out a fire risk assessment, you must have received sufficient fire safety awareness training. Otherwise, you may find it difficult to know what exactly you're looking for.
---
How to Use A Fire Risk Assessment Template
A fire risk assessment template will help you to remember what you should inspect as you carry out your risk assessment. As you walk through the premises, refer to its contents and fill it in as you go. It's useful to do this on a room-by-room basis and mark them off one by one, including hallways, stairwells, and, most importantly, all escape routes.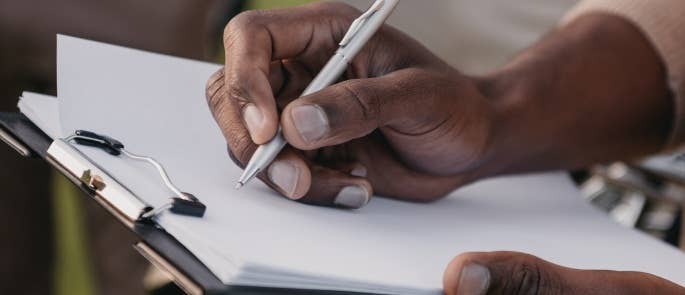 Keep in mind that your risk assessment must follow these five steps:
Identify the hazards. You must carry out various actions to identify hazards in your workplace. For example, you should walk around the premises, ask staff for feedback, and check manufacturer's information or data sheets.
Determine who might be harmed and how. Your business needs to identify how it'll protect vulnerable people in the workplace from fire hazards. For example,  those with limited mobility may need access ramps, while those who are hard of hearing might need a different type of fire alarm or pager.
Identify risks and decide on precautions. After identifying the fire hazards and determining who may be harmed in your workplace, you must assess the level of risk that the hazards pose and implement control measures accordingly.
Record findings. Recording risk assessment findings is required by law where a workplace has more than five employees. However, you should do so even if your workplace has fewer.
Review and update. Over time, your workplace will likely change, which means new hazards could develop or existing measures may no longer be sufficient. You must carry out new risk assessments whenever significant changes occur.
You will primarily use your fire risk assessment template to help you complete the first and second steps, but it also helps to fulfil the other steps. It enables you to decide where precautions are necessary and create a physical record of your findings. Furthermore, your records will be a good point of reference when you next review and update your assessment.
---
What to Read Next: