What is the Importance of Digital Skills in the Workplace?
April 29, 2022
5 min read
The demand for digital skills in the workplace has never been greater, and in a progressively digital world developing these skills can have a hugely positive impact on your life. With an ever increasing number of people working remotely, and 82% of all jobs in the UK listing digital skills as a requirement, being adept in a wide variety of these skills is vital for your career.
Whilst it's easy to think your digital knowledge is good enough for the workplace, recent research has shown that 52% of employees lack important digital skills. But what are these skills? In this article, we will define what digital skills are, provide examples, discuss why they're vital in today's work environment, and provide insight on how to improve your digital skills.
---
What are Digital Skills for the Workplace?
Digital skills can be hard to define, particularly as feedback from businesses reveals that the phrase encompasses numerous skills and capabilities. In short, it refers to any skills needed to effectively operate in an increasingly digital world.
Digital skills are broadly described by UNESCO as the ability to use digital devices, communication applications, and networks to access and manage information. They allow us to create and share content, communicate, and collaborate globally and instantaneously. It is important to keep in mind, however, that these skills range significantly, and whilst they can be data and IT focused, they also include core skills such as problem-solving and communication.
Whilst they range from entry-level tasks to advanced abilities, all digital skills are highly transferable and are now considered to be a critical component for employability. As the use of digital technology and automation is transforming the jobs market, transferable skills, particularly those in the digital sphere, are becoming more and more sought after.
The Digital Skills Gap
Despite a rise in the use of technology, there is a large digital skills gap which is causing a multitude of issues. Digital skills shortages not only hold individuals back from finding work and progressing in their career, they also have a negative impact on the overall growth and productivity of the UK economy.
Additionally, and perhaps surprisingly, this affects individuals of all ages. Just 1 in 5 young people are confident they have the advanced digital skills an employer needs.
Add to this the fact that the digital skills required by employers are constantly changing to keep up with technological advancements, and it's clear we need to do more to ensure a greater number of individuals are developing digital skills for the workplace.
---
Examples of Digital Skills
The digital skills you need will depend on the type of career you're pursuing, however there are some essential skills that are increasingly required in almost every job. These are skills that everyone should aim to develop.
Essential Digital Skills:
Email and instant messaging
Word processing
Social media for business
Web-based research and problem solving
Data entry and handling
Behaving safely and legally online
Additionally, developing more advanced digital skills may give you an advantage in specific technical careers such as marketing, design, development, and data science. With 85 million jobs expected to be displaced and another 97 million created by 2025, of which many will be technological roles, the demand from employers for these more advanced digital skills will continue to increase.
Advanced Digital Skills:
User experience design
Coding
Programming, web, and app development
SEO, SEM, and content creation
Data analysis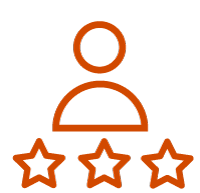 Want to Learn More?
Consider our Business Skills training courses, such as Data Protection or Microsoft Excel and Google Sheets for Beginners to start advancing your essential digital skills.
---
Why are Digital Skills Important for Work?
In today's world, technology plays an increasingly important role in the economy and society as a whole. Businesses need to stay on top of the changing digital landscape in order to remain competitive, so there's a huge demand for skills that didn't even exist a few years ago. Therefore individuals need to continuously upskill themselves to remain employable.
The Benefit of Digital Skills for Employers
Having a workforce with a variety of digital skills has numerous benefits for your business. Being able to embrace new technology in the workplace helps to streamline working processes, meaning less time is spent on repetitive tasks and staff are freed up to focus their efforts on higher value work that helps both you and your employees to meet objectives.
Overall, the improvement in efficiency produced by digital technology creates space for businesses to be more collaborative and innovative. This in turn builds an exciting and productive work environment to be a part of, leading to improved staff retention and acquisition.
Given these numerous benefits, it's no wonder businesses expect the vast majority of their workforce to have the digital skills needed to embrace the use of new technology.
The Benefit of Digital Skills for Employees
Whilst digital skills are essential to employers, they also have huge benefits for workers too. Having the key digital skills needed to help drive a business forward can be incredibly empowering, and helps employees feel more confident and secure in their roles.
Nowadays, jobs traditionally carried out by people are increasingly being replaced by automation software, however research shows that having the right digital skills can help workers reduce the risk of their role becoming automated by 59%.
Furthermore, demonstrating a variety of digital skills often results in a higher salary, with roles requiring digital skills paying on average 29% more than roles that do not. Therefore, developing digital skills for the workplace not only aids employability, job security and career progression, but often generates a financial boost too.
The Benefit of Digital Skills for Students
For individuals who are looking to enter the job market, digital skills may be the key to standing out amongst a multitude of possible candidates. With the vast majority of job vacancies requiring digital skills, investing in learning a range of these skills is one of the best ways to increase your chances of being hired for your desired role.
Today, many jobs are only advertised online. Even before the interview stage, job applications demonstrate your level of digital skills to a certain extent, and this is something employers will be looking out for. Many applications now include a range of online tests and forms to assess your abilities before an interview. Obtaining the right digital skills could prove a huge help in completing these early assessments successfully and progressing onto the next stage of the application process.
---
How to Improve Essential Digital Skills
It's clear that having a range of digital skills is essential to thriving in today's working environment, but how do you gain and improve these all-important skills?
Luckily, there are plenty of ways to increase your digital skill set, and not all of them are expensive or time consuming. Whether it's from learning on the job, online, or through face-to-face training, there are plenty of opportunities to acquire new digital abilities and upskill yourself. Use these methods to get started:
Improve your Digital Presence
It may sound obvious, but one of the most effective ways to improve your digital skills is to spend more time online getting well-acquainted with the web's most used functions.
This may include building a social media presence in order to stay up to date with the latest online trends, or using communication software such as email or instant messaging platforms to improve your ability to convey ideas and collaborate online.
The more time you spend in the digital sphere, the more confident you'll feel navigating it and your digital skills will grow organically.
Complete Online Training Courses
If you're looking to learn a new skill needed to get ahead in the workplace, online learning is a fast and flexible way to gain and retain information.
Online training is now seen as a more effective method of learning than traditional face-to-face instruction, and this is reflected in its growing popularity. 79% of learning and development professionals revealed that they expect to spend more on online learning than they did three years ago, and it's not hard to see why.
E-learning allows you to learn in a faster and more flexible way, from any location, and from any device. In fact, a recent study reveals that individuals taking courses on their smartphone finished on average 45% faster than other methods without compromising the effectiveness of their learning. This creates an estimated 4,270 hours of extra productivity.

Here are our top 3 online digital skills courses to get you started:
Shadow a Friend or Colleague
Chances are, you already know people who possess the valuable digital skills you need for the workplace. So why not use their knowledge to expand your own? Shadowing gives the opportunity to work with someone who has a different role and skill set to you, so you can learn from their experience.
Whether it's someone who uses essential day-to-day digital skills, or an acquaintance with an advanced technical job you aspire to, shadowing is one of the best ways to get a feel for what abilities are needed to succeed in certain workplaces.
Access Free Guides and Resources
Whilst it's common to think that learning a new skill and growing your knowledge may come with a cost, there are plenty of great free resources to be found online that could help you learn a range of digital skills without spending a penny.
Here are a couple of articles to help start building your digital skill set:
---
Digital skills can help you increase your employability prospects, advance your career, and make the most of modern technology. In an increasingly digital world, it's important to have a variety of essential digital skills, and a good idea to increase your knowledge of more advanced ones, to upskill yourself and help close the digital skills gap.
---
Further Resources: