What is E-Learning?
December 23, 2020
4 min read
E-learning has been accelerating in popularity over the past decade. As technology continually develops and advances, learning methods have adapted to keep up with an increasingly digital world.
The popularity of e-learning, however, has particularly surged in 2020. In response to the COVID-19 pandemic, and the necessity to stay home, more traditional learning methods such as face-to-face teaching have had to adapt and move online. This has shown the importance and value of e-learning: people are still able and willing to learn, despite everything going on around them. In this article, we'll explain what e-learning is, some of its advantages and disadvantages, and how e-learning can benefit you.
---
What is E-Learning?
E-learning is short for electronic learning and encompasses any type of learning, training, or education that occurs on a digital platform. The scope of e-learning is wide-ranging: it can include a 20 minute course you complete on your phone, a university degree that you spend years completing at a distance, and everything in between.
You can complete e-learning at any time and on any electronic device, including a desktop computer, a laptop, or a mobile phone, making it flexible and easy to fit into our everyday lives.
E-learning, also known as online learning, comes in many different forms, such as:
Online training: e-learning can be used to train yourself or others. You can use it to learn a new skill, such as time management skills, to increase your knowledge in a certain area, such as taking level 2 safeguarding training to build upon your level 1, or to complete compliance training, such as gaining a Level 2 Food Hygiene certificate – as required by law – if you handle food.
Blended learning: e-learning does not always stand alone. Blended learning combines traditional classroom-based learning methods with online learning methods, to create a more dynamic learning experience. An example of blended learning in practice would be completing your practical training for a First Aid Certificate once every three years, and then using online first aid training to refresh your knowledge every year.
Distance learning: this refers to any type of study that is done remotely without regular face-to-face contact – for example, a university course that involves the student completing it all online without having to go onto campus.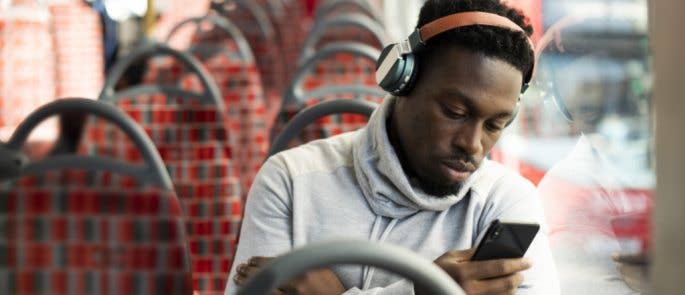 ---
What are the Advantages of E-Learning?
The advantages of e-learning are vast, for individual learners, businesses, and education establishments. Some of these include:
Flexibility
E-learning really does give you the opportunity to learn anywhere and at any time. It fits around your lifestyle and commitments and allows you to learn at a time that suits you. Whether that's a spare 10 minutes that you have sitting at home, or half an hour on the commute to work, you can pick up e-learning whenever it's convenient.
By being so flexible, e-learning allows you to keep distractions to the working day to a minimum. What's more, our online training will automatically save your progress, meaning that you are easily able to pick back up from where you left off.
Variety
Unlike traditional classroom-based styles of learning, where you are likely to have to go to different places for different certificates and qualifications, e-learning provides you with one place for all your training needs. At High Speed Training, we have courses ranging from Asbestos Awareness through Food Hygiene and all the way to Leadership and Management.
This level of variety allows you to complete and track all your training in one place. It also means you can meet the compliance requirements for your business, as well as providing personal development opportunities for your staff, without even leaving your premises.
Cost and Time
It's well-known that face-to-face training can be expensive: the cost of the course, time spent away from work, travelling to the course, and the cost of accommodation if it isn't local can all quickly add up to an expensive amount.
E-learning removes all of these unnecessary costs: you can take a course anywhere you'd like, and at any time you'd like. What's more, some courses can take as little as 1.5 hours to complete, which can be broken up into short chunks or completed all in one go. However you choose to do it, you will be saving both your time and your money.
No Need for Social Distancing
Perhaps the most used phrase of 2020, social distancing has transformed life as we know it. For months, many training courses were cancelled, with others moved online. Even as these started again, the need for social distancing meant numbers were limited.
Online training takes away the need for social distancing: training can be completed in somebody's own home, away from everyone else. E-learning allows you to train hundreds of people at once without having to consider how to do that in a covid-secure way.
Easy Admin
E-learning allows you to track all your learning in one place. At High Speed Training, you receive a dedicated Management Suite where managers are able to allocate training, track users and their progress on courses, and generate reports relating to their training.
This enables managers to have a better understanding of how their staff are completing their training and allows them to draw conclusions from it. Additionally, it removes the need for piles of paperwork and physical training records – helping the environment and saving you from time spent filing.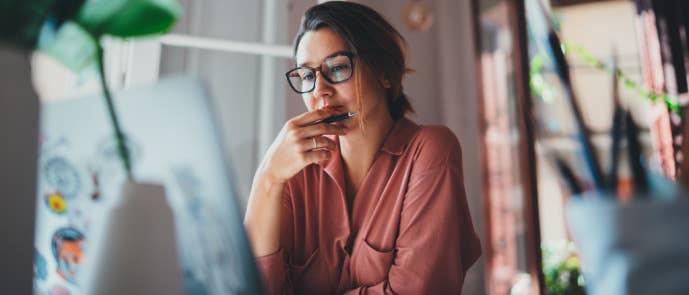 ---
Are there Disadvantages of E-Learning?
We know that e-learning has its downfalls, just like all other forms of training. There are some things that you need practical training for, such as a first aid qualification or to sit an exam. However, our response to the COVID-19 pandemic has highlighted the true value of e-learning: we provided knowledge and training, and helped to keep people safe, when they couldn't access this vital training face to face.
Here at High Speed Training, we developed a PPE for Healthcare Workers during the first lockdown for the coronavirus pandemic. We were able to deliver the course from start to finish within just a few weeks, and provided clear and important guidance for healthcare workers relating to their potentially life-saving PPE. We offered this course for free as our way of giving something back to our key workers during the pandemic. In fact, 17,106 people registered for this free training within six months – showing the important role that e-learning can play even during such awful circumstances.
Aside from the pandemic, we know that there are some other commonly cited disadvantages of e-learning. It is believed that online training cannot replicate face-to-face training, and that there is a human element that will be missing. However, we have many things in place to help reduce this feeling at High Speed Training: our friendly customer support team is on hand to help you with any aspect of your training, and we have dedicated account managers, so you are never on your own.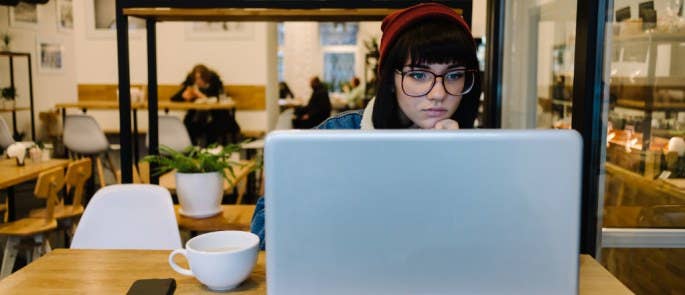 ---
How Can E-Learning Benefit Me?
Due to the variety that we mentioned earlier, e-learning has the potential to benefit everybody. Whatever your job role, industry, or expertise, there is something in e-learning for everyone.
For example, it may be the case that you work in a school and you need all of your staff to complete a Level 1 Safeguarding Training course so that they all have an awareness of how to safeguard children. You will also need to appoint a Designated Safeguarding Lead as part of your safeguarding procedures, so you would need a course to train somebody in that. Finally, your staff may want to complete Dyslexia Awareness or Challenging Behaviour training as part of their continuous professional development. Choosing e-learning would allow you to access all this training all in one place, keep track of where your staff are up to, and pick up the training whenever you have any spare time to do it.
As another example, it may be that you own a restaurant and need everyone in your kitchen to complete a Level 2 Food Safety and Hygiene for Catering course. You may want a Level 3 Supervising Food Safety in Catering for yourself, and you may want everyone to take an Allergen Awareness course so that you can ensure you're delivering food safely. By choosing an e-learning provider like High Speed Training, you will be able to access this training all in one place and pick it up whenever you have time. What's more, we also have a range of resources available for food hygiene on the Hub, such as a Food Safety Chart and a Food Allergy Chart Template, that you can download and use for free. This level of variety, and the multitude of resources available, will help you to keep on top of your responsibilities and training requirements.
---
Let Us Help!
Whether you work in education, construction, hospitality, or health and social care, at High Speed Training we are confident that we can help you with your e-learning requirements. With a wealth of experience and over 1 million certified learners, we deliver expert content that works for you and around you.
If you would like to make a start on your training, get in touch with a member of our friendly learner support team to discuss your options today.
---
E-learning has risen in popularity over the past few years, and has surged in popularity during the coronavirus pandemic. It is flexible, saves time and reduces training costs, and allows for easier administration tasks. Have a look at our course catalogue to see how e-learning could help you.
---
What to Read Next: