8 Useful Apps to Help with Dyslexia
January 22, 2016
10 min read
Why Are Apps Beneficial for Dyslexic Learners?
There are many apps specifically designed for learners who benefit from multisensory learning, which involves making use of sight, sound, and touch simultaneously. This enables dyslexic learners to transfer new information from short-term to long-term memory much easier.
As well as the visuals and sound, the touchscreen interface of most phones and tablets facilitates multisensory learning. The user can physically trace, drag, or touch the information contained in these educational apps, which alongside other sensory input will help their mind absorb it better.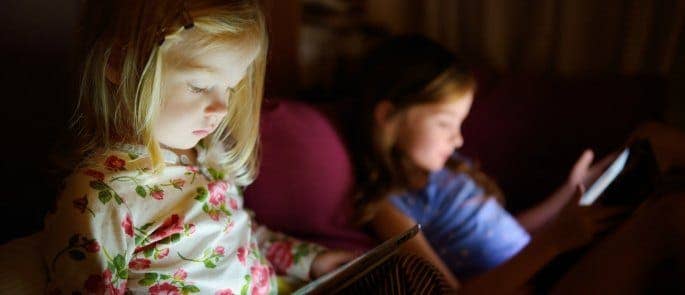 Many of the apps listed in this article make use of this essential, and more importantly fun, learning method (and the ones that don't are designed for different purposes!)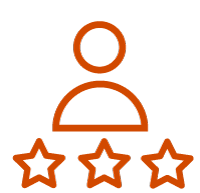 Need a Training Course?
Our Dyslexia Awareness Training discusses the characteristics of dyslexia and how this affects learning, and gives guidance on how to support children who have or who show signs of dyslexia. It dispels misconceptions, explores the challenges children with dyslexia face and provides techniques and learning activities you can use to support them. You might also be interested in our SEND in the Classroom Course.
---
Apps to Help with Dyslexia: Our Top Picks
1. Crazy Cursive Letters
Let's start with a simple one: this cute, artistic educational app is designed to improve the learner's formation of letters and words through cursive. Instead of having to tediously write the same words over and over on lined paper as they might do in a classroom setting, learners get to trace a variety letters and words onto various backgrounds, like in the sky or on a cake! It has a bright, colourful interface, designed to make practising writing and learning new letters and words a fun, engaging experience.
What makes this app beneficial?
It involves physically tracing over letters.
Sound effects enhance the experience of tracing the letter.
The letters contained in words are sounded out phonetically.
The backgrounds and colours are bright and varied which helps to keep the learner engaged.
Arrows guide the player when tracing and words are reset if the user deviates too much (which prevents learners from simply scribbling everywhere until it registers).
Visual feedback is given to indicate success – motivates the player.
It has the 100 most frequent words (sight words) and you can even add your own!
It helps the learner improve their cursive writing.
Cursive writing is particularly beneficial for strengthening dyslexic learners' handwriting and understanding of letter formation.
In the same way stabilisers help a child find their balance when learning to ride a bike, cursive writing helps a dyslexic child learn to consistently form letters properly. With practise, it improves the speed and accuracy of their spelling, while also preventing the child from reversing letters or writing with erratic spacing between them.
This app is best experienced on a large screen like an iPad or Nexus as the letters can be difficult to trace on a smaller one.
Recommended age: 6-8.
Available on Google Play or iTunes.
Warning: this app contains flashing colours.
2. Montessori Words
As a brief background: Montessori education focuses on self-directed activity (where learners personally choose activities that resonate with them) and hands-on, sensory learning. It aids the development of phonetics: an aspect of language with which dyslexic learners commonly struggle.Montessori education is a proven method for developing fundamental skills.
The Montessori Words app focuses on learning the phonetics of letters and words through a multisensory experience. It uses a phonics-enabled movable alphabet designed to help kids develop their reading, writing, and spelling skills.
The player can focus on simple words with 3 sounds, words with just one sound, words with consonant blends, or words of any complexity. This variety is excellent for providing the learner with the opportunity to apply their understanding of letters to new words and continue to advance their knowledge.
What makes this app beneficial?
Uses the proven Montessori learning method.
A phonics-enabled alphabet is used. When the learner touches a letter they hear the sound the corresponding letter produces, which helps them commit it to memory.
The learner physically drags letters into the empty spaces to form the word that is read aloud.
Pictures are included to act as reminders for what word they are trying to spell (the hint feature which reveals the word can be toggled on or off).
Visual feedback is given when the player succeeds (stars, hearts, glitter, and other visuals fly across the screen).
Customisable interface – the font style (cursive, print, or capitals) and keyboard layout (alphabetical, vowels first, or QWERTY) can be changed to a style that most suits the learner.
This gameplay helps the learner memorise the phonics associated with letters, which will firmly embed the way words are structured in their mind.
The app was included in the Top 50 Android Apps for Kids 2013, while the iPad/iPhone version was mentioned in the New York Times, Wired's GeekDad, and awarded 'Editor's Choice Award for Excellence in Design' by Children Technology Review.
Recommended age: 5 and under.
Available on Google Play or iTunes.
3. Montessori Numbers
From the same creator of Montessori Crosswords comes this excellent app for helping young learners strengthen their numeracy skills through Montessori learning.The multisensory activities teach the player numbers' names and quantities and helps them get to grips with addition and subtraction, the decimal system, and place value. Most importantly, it has a simple, colourful style that doesn't overwhelm the learner's senses, helps retain their attention, and makes the learning activity stimulating and enjoyable.
What makes this app beneficial?
The player physically touches and drags various items on the screen, including building blocks, cards with numbers, and beads.
Tracing activities teach the learner how to write numbers.
Verbal feedback is given to emphasise the information.
Objects on the screen move around and grow/shrink, which is visually stimulating.
Animations follow the player's touch, which emphasises their motions and reinforces the information in their mind.
Has numerous options available for tailoring the activity to the player's preferred playstyle.
Learning certain mathematical concepts is challenging for many dyslexics, but this educational app will not only embed said concepts firmly in their minds but also generate an enjoyment for learning.
"Montessori Numbers is among the best educational apps for young children I've seen. The pacing is very good and the verbal feedback is very supportive." – Mary Ellin Logue, Ed.D, Early Childhood Education, University of Maine.
Recommended age: 5 and under.
Available on Google Play or iTunes.
4. Writing Wizard
Another excellent example of L'Escapadou's work (the maker of Montessori Words and Montessori Numbers) is Writing Wizard.This app is similar to crazy cursive in that it's designed to hone the player's ability to form letters and words, but it focuses on print letters rather than cursive, has more customisation, and has the option for parents to track their child's progress.
What makes this app beneficial?
Focuses on tracing activities for learning to write letters and even numbers.
The player traces with one of over 50 animated stickers that are visually stimulating.
The sounds of letters are spoken aloud and sound effects play when the player traces.
Visual instructions indicate how the letter should be written, where the player should start before tracing the letter, the direction to trace, and where to finish.
There are tons of options for customising the learning experience (such as changing the font, letter size, and difficulty of tracing).
A custom word list can be created (and audio can be recorded for them).
Practising tracing over letters with this app helps children improve their fine motor skills and eventually become skilled at properly forming letters, all while having fun.
User review: "A great resource for pupils finding it difficult to pick up the correct sequence of moves for correct letter formation. Effective, engaging and fun!"
SmartAppsForKids.com: "This brand-new app should be the go-to for every parent, teacher and therapist to work on handwriting."
Recommended age: 5 and under.
Available on Google Play or iTunes.
5. Dyslexia Quest
Learning while having fun is the whole aim of educational apps, and this is especially true of Dyslexia Quest. The game's cartoony style is well-designed, colourful, and creative, and is inspired by Eastern-Asian culture – the player will almost forget that they're playing an educational game and not simply having fun scaling a Yeti's mountain, facing his challenges!The player journeys up the mountain by playing various Yeti games that focus on identifying their strengths and weaknesses and on improving them. It assesses various cognitive abilities: working memory, phonological awareness, processing speed, visual memory, auditory memory, and sequencing skills.
The gameplay makes use of the touchscreen interface and is designed to be stimulating and engaging.
What makes this app beneficial?
Has 6 different games that develop different cognitive skills.
Has 3 different paths: the monkey, tiger, or dragon, which gives the app replay value – they can try a different path and continue to improve their skills after one play-through.
The gameplay involves the player touching, dragging, and swiping – this creates a multisensory learning experience.
Has 3 levels of difficulty depending on age: 7-10 years, 11-16 years, and 17+.
Strengthens the player's visual memory, concentration, and processing speed.
Has percentile assessments of the player's various skills that demonstrate their strengths and weaknesses – useful for parents and teachers as they can identify which areas the learner needs to focus on.
What sets this app apart from the others we've looked at so far is that it focuses on more than just one skill, like numeracy or writing; it covers numerous cognitive skills, particularly memory and concentration. Enhancing these skills in turn enhances their ability to absorb information efficiently, so other learning activities will be more effective and enjoyable.
Available on iTunes.
6. OpenWeb
One of the barriers dyslexics might face during their time of learning is unsuitable fonts that make text difficult to read or 'swim' around the page. There do exist numerous default fonts that are dyslexia-friendly, but there also exist types specifically created for dyslexics. OpenWeb changes the default font of an iPhone or iPad's browser (Safari) to OpenDyslexic – a font that improves text's legibility for those with dyslexia. Each letter in its alphabet is thicker at the bottom to add weight and gravity, which emphasises letters' shapes and makes them more distinguishable to a dyslexic reader.
If 'swimming' words or letters 'running' off the page is a problem for a dyslexic learner, then this app may prove useful for them when using Safari on their handheld device.
Available on iTunes.
7. Simplex Spelling Phonics
Getting back to educational apps, the Simple Spelling Phonics games are multi-award winning and highly regarded as beneficial for improving young learners' spelling and reading skills.The apps focus on improving the learner's understanding of phonemes – the sounds contained within words. Each app in the series – Phonics 1, Phonics 2, and Advanced Phonics – is targeted at differing levels of skill; the words become progressively more complex.
One of the more unique features of these apps as compared to others of a similar nature is the way they place words into context, which not only helps the learner become familiar with the word itself but also the way they fit into sentences.
They also utilise a feature unique to the apps called 'reverse phonics', which breaks words down into individual phonemes to further enhance the player's understanding of letters' sounds and words' structure.
What makes these apps beneficial?
Each app has hundreds of high frequency words.
Words are spoken aloud to the learner.
Has spelling lists for certain types of words (e.g. those only containing certain vowel or consonant sounds).
Tracks progress that either the player or a parent/teacher can assess.
Customisable interface – can change the keyboard layout, swap between upper and lower case letters, and choose US, UK, or Canadian English spellings.
Can create numerous users so is ideal for use in a classroom setting.
While these apps don't have as much variety as compared to some others, they make up for what they lack in breadth in their depth. The vastness of their word banks and their unique features make the apps in this series stand out as providing a high quality learning experience.
Its educational methodology has been validated by an academic study, which revealed that children who used it in a classroom setting over an 18 week period showed an average spelling improvement of 1.9 grades.
Available on iTunes:
8. Me Books
Specifically designed for providing a personal reading experience, Me Books is an extremely popular platform for children to read books on. Hundreds of popular books and comics are available to purchase from the in-app store, which have been hand-picked for helping children develop their reading skills and become independent. To name only a few:
Peppa Pig
Dora the Explorer
Peter Rabbit
Ladybird Classics
Transformers
Biff, Chip, and Kipper
Whinnie the Pooh
Toy Story
Wreck-It Ralph
The Oxford Reading Tree
Biff, Chip, and Kipper for example is a series highly recommended for dyslexic readers, as are books from the Oxford Reading Tree and Ladybird Classics. This varied selection of classics mixed with contemporary series offers so much choice to children, which will help them become eager readers.
What makes this app beneficial?
Stories can be read aloud by professional narrators.
Can choose from a vast selection of books including titles recommended for dyslexics.
Narration and sounds can be recorded to personalise the library.
The text and images can be given a colour overlay: a feature highly beneficial for dyslexic readers.
All in-app purchases are safely locked away behind a parental gate.
User reviews:
"I am such a big fan of Me Books. The app exactly recreates the paper versions of many popular children's books. It also contain just the right amount of interactivity. […] If you have children who love books then this is a must have app."
"Me Books has got it all – the page turning picture books, beautifully read stories, genuinely interactive features, and lots of quiet humour too. It's by far the best kids book app we've found and is always my children's first choice of activity on the iPad (which for a seven and four year old is saying a lot). I honestly don't know how they could improve, even their prices are good."
Available on Google Play or iTunes.
---
Further Resources: