Interviewing Skills Quiz
May 20, 2016
5 min read
Test Your Interviewing Skills
As a manager, you can't shy away from tough conversations. And you'll have to handle a whole host of tricky conversations, from the good (hiring) to the bad (firing) and the just plain ugly (disciplinary). Disciplinary interviews, dismissals and telling job candidates that they didn't make the cut are hard conversations. But, they're essential to your job. They're emotionally exhausting, and they test your skill set and confidence to the max. Yet, feeling assured that you're doing the right thing can go some way to making these conversations easier. So, can you handle a dismissal? Can you hire like a detective? And can you make a performance interview a productive time?
Imagine you have an employee who's consistently late, argumentative, and lazy. Before you get to the stage where you've decided to dismiss them, what steps should you have taken?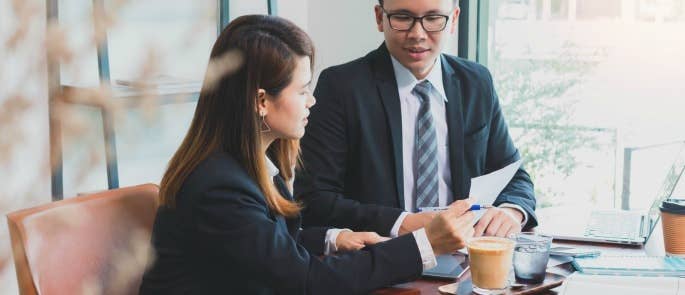 ---
Further Resources:
Subscribe for the latest Hub updates! Tell us what you're interested in hearing about:
We will always treat your personal details with the utmost care and we will never sell your details to other companies for marketing purposes.