Should You Really "Hire For Attitude, Train For Skill"?
March 3, 2016
5 min read
Like anything else in business: recruitment methods usually stay the same until someone tries something different that's better.
A huge norm in recruitment comes from the Kaizen method, a Japanese management principle of continuous, gradual improvement. The method became popular and many western businesses began to implement Kaizen-based systems.
The Kaizen approach is deemed responsible for the high-powered job titles we all have – even for jobs that aren't all that glamorous (think of the binman's transformation to a waste disposal technician). Recruiters use this style of job title to dress up roles that are seen as monotonous, tedious, or just not socially valued. But some companies are trying to break the mould. Zappos, an American shoe retailer, eliminated all job titles and management positions to create a 'holacracy'. They've had mixed success with the strategy and have talked openly about their failures and successes to help others discover new norms.
The Kaizen-based method can lead to higher levels of turnover and can make it hard to find candidates as there are so many different titles flying about.
So could a recruitment method such as Mark Murphy's hiring for attitude become a new norm? It looks likely that this method could be commonplace in the future.
Some of the most successful global businesses follow Murphy's thinking that you should hire candidates for their traits and outlook, like the ability to take criticism and work collaboratively, and then train them for the hard skills that they'll need. The idea is to avoid hiring someone who is the wrong fit for your business and Murphy argues that this is because it's far easier to teach a skill than it is to change a person.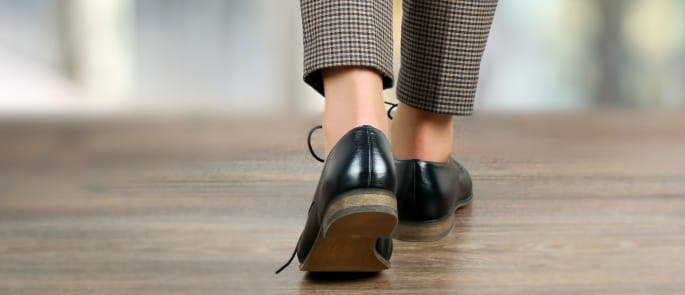 Mark Murphy, author of Hire For Attitude, Train for Skill walks and talks like every other 'business guru' out there – but he does have one key difference: he may be onto something.
Murphy runs a business research company called Leadership IQ. He also has the impressive resume brag of guiding half of America's Fortune 500 companies into making better hires.
Alongside his research team, Murphy followed the development of 20,000 new employees over three years. He found that 46% of these hires failed in the first 18 months. They were either fired, disciplined, or performed poorly. Their managers revealed that 89% were bad hires because they didn't have the soft skills necessary to be a high performer, skills like accepting feedback and being driven.Here's the full breakdown of why these hires didn't make the cut:
26% weren't coachable.
23% had no emotional intelligence.
17% had no drive.
15% didn't fit the company's ethos.
11% were bad hires because of a lack of skills.
That's over half that were bad hires because they didn't have the drive, emotional intelligence, or ability to take on advice that excellent employees need. What's perhaps worse is that the employers who hired badly because of a lack of skills could have totally avoided that by skills testing all their applicants.
An impressive candidate with the right skills but the wrong attitude is like bringing a fork to a bowl of soup. You won't get much done here, but it'll work great elsewhere. So if you're up for trying the method out, or at the very least, hearing a little about what's involved, read on.
---
What to Look For When Hiring
Adding a few tweaks to your interview style and questions can help you find top candidates.
The World Economic Forum reckons that we should stop looking at people for the job titles they have held, and focus purely on skill set: that means soft and hard skills. They reckon that in 2020, the top ten skills required by employers will include:
Complex problem-solving.
Critical thinking.
Creativity.
People management.
Coordinating with others.
Emotional intelligence.
Judgement and decision making.
Negotiation.
Service orientation.
Cognitive flexibility.
So, let's put this into practice. Imagine that you're interviewing two candidates for a web designer role: Marta and Elizabeth.
Marta's technical skills are incredible; she tests well, and you feel pretty wowed. In her interview, her answers were fantastic, and her experience was kind of blinding. Yet, something niggled, when you asked her about your company and this particular role… well she didn't seem that enthusiastic about the job. Later, you look back over her CV, and all her experience suggests she's interested in print design. So you reckon this job is a stop gap for her. If you hire her, she'd have all the skills required but would she have the aptitude to work hard for you? Maybe, but she's more of a gamble than she appears.
Then, there's Elizabeth. Her skills and experience aren't at the same level as Marta's. But you notice potential: she has an eye for detail, excellent composition skills, the ability to learn quickly, and enthusiasm. She's just graduated from university, and her portfolio shows clear progress during projects.
You establish that she's passionate about the work and keen to learn. Her projects display a flair for creativity. So, while her skills and experience may not match Marta's, you can bet that she's a fit for the company and that she'll outperform Marta on a long-term basis.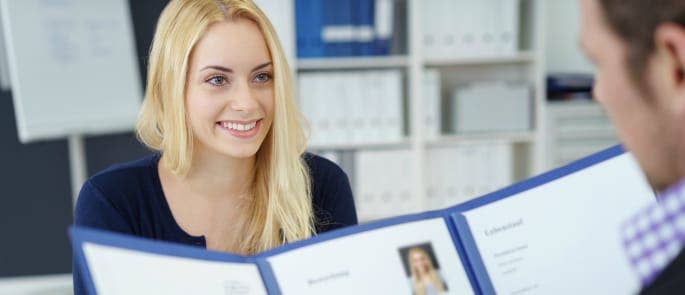 The benefits of hiring based on potential are numerous. In fact, when you hire for attitude, you:
Hire someone who fits in with (and maintains!) your company culture. Bad hires can damage your culture and lower morale.
Are taking on someone who may need a little management or training. Is that feasible for you? If it isn't, it should be.
Get to develop talented people.
Raise the chance of enjoying time spent with them which is important if you, in particular, are going to be their mentor.
And these reasons, amongst others, are why huge businesses like Facebook, Airbnb, and Southwest Airlines hire for attitude.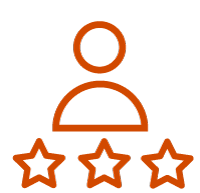 Need a Training Course?
Our Interview Skills Training for Managers has been designed to help managers increase their confidence when hiring by detailing the recruitment process from start to finish. It covers how to develop insightful interview questions that will help uncover a candidate's traits, and teaches learners how to evaluate these responses to ensure they get the best hire.
---
Recruitment Methods
Here are a few tips for getting started:
Think about what kind of people your high performers are and create interview questions that reveal these essential characteristics. These important traits are different from job to job because it takes all sorts to run a business. You might have some exuberant customer services reps and a bunch of introverted developers. But they make it work. The magic happens when your employees share similar values and work towards achieving a collective vision.
Use questions that get candidates to tell you stories about themselves. When candidates tell you a story, it tells you more than a superficial response like "I'm a team player" ever could. P.S: it's also harder for candidates to lie if they have to refer to past events.
Advertise your culture to attract the right people. If you're not shouting on social about who you are, why not?
If I asked you why you'd want to work at Facebook, no doubt you'd say something to do with the company's reputation which, of course, involves the culture, free food, creative space, and casual dress code.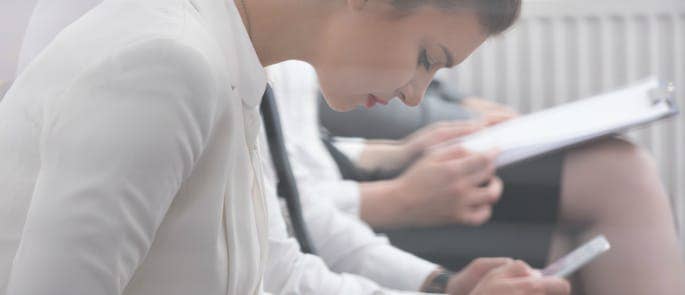 ---
Remember the maxim "hire for attitude, train for skill" because it should be your new motto. Hiring for attitude gets you the right person for the job, the right person who will work hard and learn fast. Bad hires lose money, lower morale and give managers nightmares.
---
Further Resources: