How Many First Aiders Do I Need In My Workplace?
March 16, 2017
4 min read
First aid at work is an incredibly vital part of your health and safety procedure. Whilst it is hoped that these skills may never be put into use, it is essential that first aiders are ready to act in case of either minor injury or emergency. First aid regulations can be complicated, however, and it may be that you aren't sure if you have the necessary cover in place. This article aims to help you comply with first aid guidance.
---
How Many First Aiders Are Required By Law?
According to the law (the Health and Safety (First-Aid) Regulations 1981), employers must make sure there are adequate and appropriate first aid equipment, facilities, and number of qualified first aiders in the workplace. However, what is adequate and appropriate is quite vague and it can be difficult to know how to ensure you are legally compliant. Therefore, in order to ensure you do have the adequate number of first aiders in your organisation, you should carry out a risk assessment.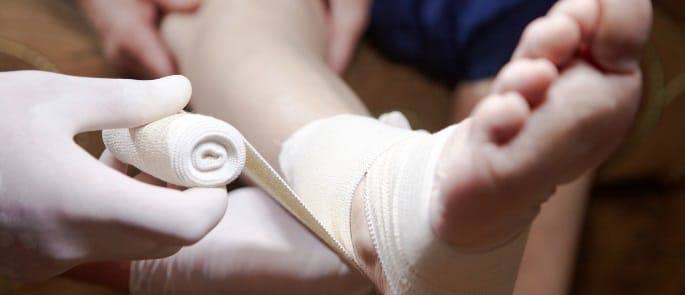 ---
How to Carry Out a First Aider Risk Assessment
Carrying out a first aid risk assessment may seem a daunting challenge but it really doesn't need to be. The purpose of a risk assessment is to prove to the relevant authorities that you have fairly assessed how may first aiders you think you should have. We recommend you keep a record of your assessment, as this can be used to show your findings if ever a local authority or the Health and Safety Executive (HSE) need to see it.
When doing the risk assessment, think about the following points:
Do you have a high risk or low risk workplace?
Do you have any lone workers?
How big is your workforce?
Does your workforce stay onsite or work away?
Are your workers in full time or part time jobs?
Is your workplace within easy distance and access for the emergency services?
Do you have a large number of visitors to the workplace?
When doing your risk assessment, remember to take into account the practicalities of day to day work. For example, if you decide you only need one first aider, what do you do if that person goes off sick or is on holiday? Do you have someone in their place that is trained to the same level?
Think about whether you get people visiting your workplace. Whilst current first-aid regulations mean that you don't need to provide treatment to visitors, if you work in an organisation that has a lot of visitors onsite, then it is advised that you are able to treat them should a situation arise. An example of this would be having staff trained in paediatric first aid if there are a lot of children on site.
High risk workplaces, such as construction sites or maintenance work, require first-aiders who have taken a first aid course that meets the principles of assessment set out by the HSE. However, note that the HSE no longer approve courses themselves. The means of assessment should include a practical assessment and, at the end of the training, workers should gain a certificate in First Aid at Work or Emergency First Aid at Work.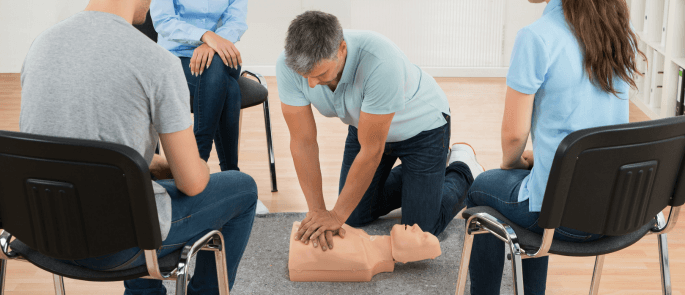 ---
How Many First Aiders Do I Need In My Workplace?
Having carried out a risk assessment, you are now in a place to understand how many first aiders are required in your workplace. As was explained earlier, there is no right or wrong answer to the number of first aiders that you need at work in terms of the law.
The HSE recommends that if you work in a company with 5-50 workers, there should be at least one person trained in first aid. Another first-aider should be in place for every 50 workers after that.
Accidents can happen, even in low risk organisations with few employees. For low risk workplaces with 25-50 people, there should be at least one first aider who holds an Emergency First Aid at Work certificate, with another first-aider per 100 employees. You may wish to offer all your employees the chance to do a first aid course: this does not need to be a practical based course, but will still offer good basic first aid knowledge.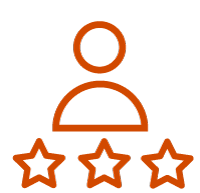 Need First Aid Training?
High Speed Training offers Workplace First Aid and Paediatric First Aid Training. These courses are suitable for staff members who wish to learn new first aid skills or refresh their existing first aid skills. No previous qualifications are needed to take these courses as all the basic first aid techniques are covered throughout the training.
---
Do I Need an Appointed Person?
Both high and low risk workplaces can require an appointed person. This is advised for high risk places with fewer than 5 employees or low risk workplaces with fewer than 25 employees. If you are an appointed person, you are responsible for maintaining the first aid equipment and calling for an ambulance if needed. Appointed persons do not necessarily need to have first aid training. If you decide you don't need a qualified first-aider, it is still important you have that appointed person in place in case an emergency occurs.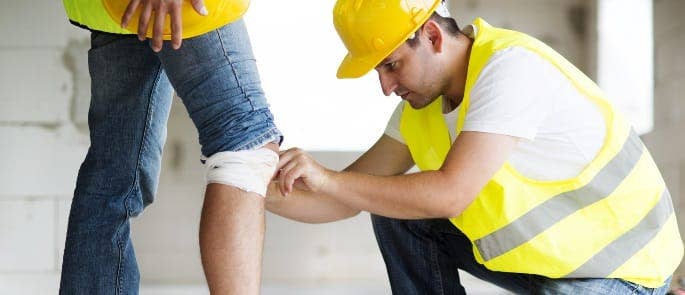 ---
Further Resources: