How to Identify Which Foods Contain Gluten
January 21, 2022
5 min read
Approximately 1 in 100 people in the UK suffer from coeliac disease – a serious illness where the body's immune system attacks its own tissue when gluten is ingested – and millions of others are gluten intolerant. These individuals must be aware of the ingredients they consume and have to be able to easily identify gluten ingredients on food labels. Therefore, it's crucial that people working in food production and manufacturing understand which ingredients contain gluten, and how to correctly label their products.
In this article, we will look at which foods and ingredients contain gluten, and the laws regarding labelling products as 'gluten free'. We will also explore why gluten can be difficult for food business operators to label, and the allergen labelling laws.
---
What is Gluten?
Gluten is a blanket term used for the family of storage proteins that are found in raw materials such as wheat, rye and barley. Unfortunately, millions of people suffer from unpleasant – and potentially dangerous – symptoms after consuming foods that contain gluten.
Coeliac disease is the most severe reaction to gluten, and isn't classed as an allergy or an intolerance. It is an autoimmune disorder wherein the body's immune system attacks itself after consuming gluten. This can damage the lining of the gut and intestines.
Many people are also gluten intolerant, which means they may experience pain, bloating or sickness after eating foods and ingredients which contain gluten. A gluten intolerance isn't life threatening, however, many people avoid the protein in order to prevent the unpleasant symptoms they might experience.
Common gluten foods include:
Pasta.
Breads.
Breakfast cereals.
Breaded meat.
Dumplings.
Salad dressings.
---
Which Ingredients Contain Gluten?
Individuals who must avoid products that contain gluten often rely heavily on the ingredients label to tell them which ingredients contain gluten. Gluten is not listed explicitly as an allergen on a product label in the UK, it will appear in the form of the gluten-containing ingredient itself. The most common is wheat, barley or rye.
For example, the label on bread might say wheat flour, water, yeast, salt. The emphasised word indicates which ingredient contains the allergen. We'll look at other ingredients that contain gluten below.
Ingredients Containing Gluten
Below is the list of ingredients that contain gluten. Many of these appear in common and popular foods, and must be highlighted or bolded on ingredient labels.
Barley.
Barley flour.
Barley malt.
Barley wheat.
Bulgar wheat.
Cous cous.
Dinkle.
Durum wheat.
Einkorn.
Emmer.
Kamut.
Modified wheat starch.
Pearl barley.
Rusk.
Rye.
Rye Flour.
Semolina.
Spelt.
Triticale.
Wheat.
Wheat flour.
Wheat bran.
Wheat protein.
Wheat rusk.
Wheat starch.
Gluten Free Ingredients
It's important to note that when a product is labelled 'gluten free', it doesn't necessarily mean that it contains no trace of gluten. Rather, it means that particular product contains a legally acceptable level of gluten.
Foods that are labelled 'gluten free' must meet the requirements that are set in Regulation (EU) No. 828/2014. The legislation outlines when it is acceptable for a product to be labelled 'gluten free' – i.e., it must contain no more than 20mg/kg gluten as sold to the customer. It also states that a product can be labelled as 'very-low gluten' as long as it contains no more 100mg/kg gluten as sold to the customer. However, the ingredient that does contain gluten – no matter how small an amount – must still be highlighted or bolded on its label.
You can find out more detailed guidance on the Food Standards Agency website, here.
As coeliac disease and gluten intolerances are such a prevalent issue in the UK, food businesses have developed many 'gluten free' alternatives that can ensure those who cannot consume gluten, may still maintain a balanced diet.
You can buy gluten free pasta or gluten free bread, however, there are also alternative ingredients that can be used. These include:
Cornflour, corn starch or maize.
Ground almonds.
Buckwheat.
Potato starch or potato flour.
Polenta flour.
Rice flour.
Tapioca starch.
Teff flour.
---
Why Can Gluten Be Difficult for Manufacturers to Label?
'Gluten' is no longer allowed to be labelled as an allergen, instead the cereals which contain gluten (listed above) should be emphasised in the ingredient list. This is why it is crucial for food manufacturers to know which ingredients contain gluten, even if it can be difficult to label.
Allergen Labelling Laws
Prepacked food refers to any food that is put into packaging by a manufacturer. By law, all prepacked foods must have an ingredients label that names which of the 14 named food allergens are present in the product, whether as a main ingredient or a processing aid.
If there is a risk that the food product may have been affected by allergenic cross-contamination during production, the packaging must have a statement such as 'may contain peanuts' or 'not suitable for someone with a sesame allergy'.
When creating a label for your food product, you must remember to:
Ensure the ingredients are written in a clear and easy to read font and colour.
Have any allergenic ingredients highlighted in some way, whether that is in a different colour, italicised or bolded.
Include allergen information on both the inner and outer packaging of multipack products.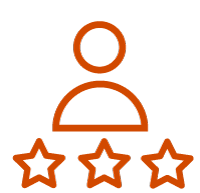 Need a Course?
Our Food Allergens in Manufacturing course is a comprehensive guide for workers who handle allergens, including the labelling laws and regulations they must follow.
Natasha's Law
As of October 2021, foods that are prepacked for direct sale (PPDS) are required to have full ingredients and allergen listings on their foods. This is called Natasha's Law.
This law has been introduced after Natasha Ednan-Laperouse died in 2016 from consuming a baguette that contained sesame seeds – a substance that she was highly allergic to. The baguette, purchased from Pret a Manger, contained no reference to the presence of the allergenic ingredient on its packaging.
While this law change primarily affects hospitality and retail businesses, it is also relevant to food manufacturers. For example, if a manufacturer supplies ingredients to a hospitality business, they may need to update the system they use in order to instantly update an ingredients list if a product's allergenic profile changes. Products made on the premises and served packaged within the canteen or factory shop may also be affected by this new allergen law change.
For further guidance on Natasha's Law, visit our article.
---
How to Identify Gluten on Food Labels
To summarise, in the UK, gluten containing ingredients are bolded within the ingredients list. Only stating 'gluten' is not permitted; therefore, knowledge of which ingredients contain gluten listed in this article is essential to complying with the law. For example, wheat flour – wheat flour (gluten) would not be acceptable.
It can be difficult for food manufacturers to understand exactly which ingredients contain gluten and therefore, need highlighting on labels. For example, flour can be made from different raw materials – some of these contain gluten, and others are gluten free. Wheat flour, as an example, does contain gluten, but rice and potato flour do not as they are naturally free from gluten, and are commonly used as a gluten free alternative.
---
We hope you've found this article on which ingredients contain gluten informative and helpful. If you have any questions, or need further information, please don't hesitate to get in touch!
---
Further Resources