Food Packaging Symbols: What Do They Mean?
May 13, 2016
3 min read
Do you know who the 'tidy man' is, or what he's doing at the bottom of your chocolate bar?
Food packaging symbols are all over our products, but we're not always sure of what they mean or why they are there.
This handy guide tells you the meaning behind the most common packaging symbols found on UK food products. It also provides a guide to trustworthy dietary symbols such as the vegan heart and the crossed grains symbol.
Product Packaging Symbols
Product Durability

This indicates how long a product remains fit for consumption and use.

Recycle Now

Commonly used in the UK, this packaging symbol is used to encourage consumers to recycle.

Mobius Loop

This is the international symbol for a recyclable product and it is in the public domain, meaning that any company can use it. It is used as a prompt to highlight that the product is recyclable and the consumer should recycle it where possible. This symbol was created by Gary Anderson and it's based on the mathematical Mobius loop first discovered by German mathematician August Ferdinand Mobius in the 19th century.

Recyclable Aluminium

This one is relatively self-explanatory. This symbol indicates that the aluminium contained within a product can be recycled.

The Tidy Man

The 'Tidy Man' symbol is a consumer prompt. He is there to remind you to dispose of your waste responsibly.

The Green Dot

In Continental Europe the 'Green Dot' trademark indicates that a fee has been paid to fund the recycling of the product. It is a financial symbol principally and indicates that the producer is part of PRO Europe's packaging recovery organisation, a company that seeks to promote economic producer responsibility. In the UK it is often used incorrectly on products to suggest they are recyclable. This is a misuse of the symbol.

Mobius Loop Percentage

This symbol is internationally recognised and denotes the percentage of recycled materials used in a product.

The Forest Stewardship Council

The FSC looks after our forests and can be found on all wood and paper products as well as products such as latex that are derived from trees. The FSC logo can be found on products such as decking, charcoal, and kitchen utensils.
When you buy a product with the FSC label, it's a guarantee that the trees used were replaced or allowed to grow naturally, that the rights of indigenous people are protected, and that the homes of wildlife are conserved.

WEEE Symbol

Most commonly found on electrical products like batteries, large kitchen appliances, and computers. This symbol indicates that the product cannot be disposed of with general rubbish. This waste is categorised as potentially hazardous. Appliances like fridges contain dangerous chemicals and need to be recycled appropriately. Smaller items like batteries can be recycled at most supermarkets. For larger items you should locate your nearest centre from the Recycle Now website. This website explains how to recycle specific items and how to do it. WEEE stands for the Waste Electrical and Electronic Equipment Directive.

Dispose Recycle Glass

This symbol is found on recyclable glass products like jars and bottles. It is used to advise consumers that the product can be recycled at bottle banks or at home and is another way that packaging attempts to encourage recycling.

Ecolabel

This symbol is part of an EU scheme that provides accreditation to companies whose products are eco/environmentally friendly. If a product has low production emissions and can be recycled it could apply for use of this symbol. Ecover is a popular cleaning product company that holds a EU Ecolabel. They even have a limited edition washing up liquid that uses 10% recycled plastic that they have recovered from the world's oceans!
Dietary Symbols
Vegan

Indicates that a product is suitable for vegan dietary requirements. The 'Vegan Heart' and the Vegan trademark – the trademark authorised by the Vegan Society – are trustworthy symbols.

Vegetarian

These symbols are widely recognised and indicate that the product is suitable for a vegetarian diet.

The Crossed Grain Symbol

This is recognised internationally as a sign of safety and integrity for gluten-free products. Products have to meet a range of criteria focused on production and ingredients to use this symbol.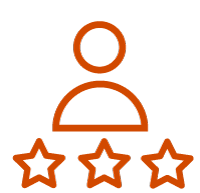 Need a Training Course?
Our Food Labelling Regulations Training has been designed by food industry experts to help food businesses understand how to label their food products legally and correctly.
---
Further Resources: