What Does Natasha's Law Mean for My Business?
October 1, 2021
5 min read
From October 2021, you must label all foods produced and packed for sale at the same premises with a full list of ingredients. This has come into force under Natasha's Law, a new food labelling legislation created after Natasha Ednan-Laperouse had a fatal allergic reaction. Natasha's family have since campaigned for greater transparency around the labelling requirements, the outcome of which is the upcoming law.
---
What is Natasha's Law?
In July 2016, 15-year-old Natasha ate a Pret a Manger artichoke, olive and tapenade baguette bought at Heathrow Airport. Unknown to her, sesame seeds had been baked into the bread. Due to her sesame allergy, Natasha sadly died of anaphylaxis after collapsing onboard a flight shortly afterwards.
This tragedy may have been avoided if clear legislation was already in place, ensuring all food sold to the public is labelled with every ingredient. Instead, Natasha was 'reassured' by the lack of any allergen information on the product when she chose it.
Under the previous Food Regulations, you didn't have to individually label freshly made, pre-packaged food. This meant Pret a Manger didn't have to list all ingredients on their food product labels. Instead, they had signs near displays prompting consumers to raise any allergen queries with staff. However, this changes with the introduction of Natasha's Law.
From October 2021, food pre-packed for direct sale (PPDS) must list all ingredients on food labels of individual products. Natasha's Law will apply to all businesses in the UK. For more information on what are Prepacked for Direct Sale (PPDS) foods, take a look at our article here.
Environment Secretary Michael Gove announced the law in a move to protect England's 2 million food allergy sufferers; Natasha's Law will give consumers greater transparency about what they are eating. This is something that will benefit everyone, and, most importantly, help to prevent potentially life-threatening allergic reactions.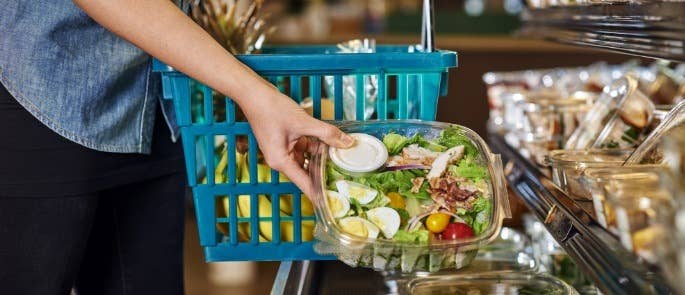 ---
What Will Natasha's Law Require of Food Businesses from October 2021?
Natasha's Law applies in England, Wales, Scotland and Northern Ireland. It is always strongly recommended that you are transparent about all ingredients and allergens that you are putting into your products. If you rely on verbal information, there is always the possibility of this being incorrect or of customers not asking and assuming the food is safe. Having all ingredients clearly listed is just one way that we can provide more reassurance to those with allergies and food hypersensitivity.
Cafés & Delis
From October 2021, you are legally required to label ingredients on pre-packed food made on-site. Typically, this applies to cafés and delis, where food is produced at the same premises and usually on the same day. Example products include ready-made salads or sandwiches that are then packaged up and put out for direct sale to the consumer. Previously, cafés and delis tended to display signs prompting customers to ask a member of staff about allergens. However, if you give wrong information, this could cause a customer to experience a potentially life-threatening allergic reaction.
Under Natasha's Law, you must list all the ingredients on individual packaging of products that are considered pre-packed for direct sale (PPDS). Products made at a customer's request do not need to carry an allergen label, but this information must be available to customers if they ask for it. If you sell PPDS food, then you must ensure that you have implemented the new regulations. Whilst COVID-19 has been majorly disruptive to businesses' trading, and caused considerable supply chain disruption, you should have had plenty of time with the two-year transition period to make the necessary changes.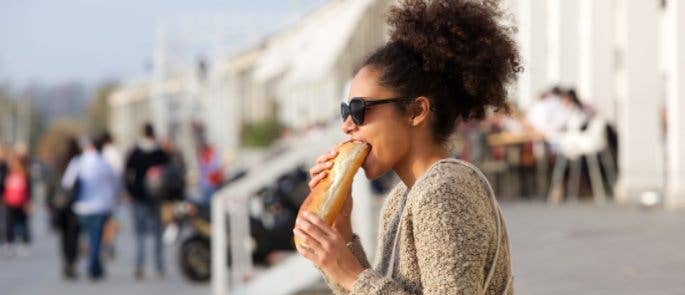 Restaurants
Restaurants will not be affected by Natasha's Law and the changes it will bring to the listing of ingredients. However, you must make allergen information available, whether that be via the menu or verbally if the customer asks. This is not without risks, as the recent tragedy of Owen Carey demonstrates.
Before ordering, Owen informed staff at the burger chain Byron about his dairy allergy. Despite this, he was reassured that the grilled chicken he consumed was free from the allergen. However, it emerged that the chicken had in fact been marinated in buttermilk. There had been no mention of any marinade or allergenic ingredient on the menu or by staff. As a result, Owen unfortunately died following a severe anaphylactic reaction. Since the avoidable incident, his family have been campaigning for 'Owen's Law'. Similar to Natasha's Law, they want legislation to be put in place that ensures restaurants label allergens better.
While Natasha's Law may not specifically affect your business, it's in your best interests to take allergens into consideration. With a clear industry wide crack down on reporting of allergens, being ahead of your competitors will put you at an advantage. Consumers are more likely to trust businesses that pay attention to allergens. By providing clear allergen information for every dish, this prevents the customer having to ask a server about each one.
Additionally, knowing about Natasha's Law and implementing controls around allergens will help your food hygiene rating. EHO's will work with you and offer advice on how to improve in your business, whereas if you choose not to implement labelling legislation and don't take allergens seriously, this will harm your rating.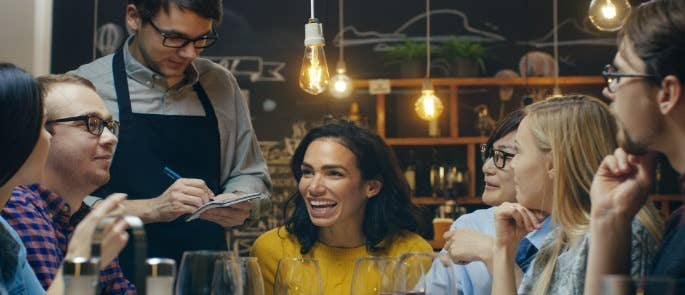 The pizza chain Franco Manca is a leading example of how to make allergens clear and readily available for customers. Their allergen menu clearly indicates what allergens are in each dish with a picture icon. This feature is available on their online menu too, helping consumers to feel reassured in advance. By providing this, Franco Manca helps their customers to make an informed choice, and removes the need for them to enquire.
Takeaways
Takeaways come under the same category as restaurants, as they sell 'non-prepacked (loose) foods'. This means you can give allergen information either in writing or verbally. Likewise, takeaways will not be affected by Natasha's Law. However, unlike restaurants, takeaway meals are considered to be 'distance selling'. This means that allergen information must be available to the customer both at the point of purchase and at point of delivery. This information must be in a written document that is kept at the takeaway premises, as well as available in written form for the consumer if they request it. To make your takeaway business stand out from your competitors, you could clearly list the allergens in each dish on your menu or have a separate menu doing so. For further reading on Allergen Regulations for Takeaways and Distance Sellers, take a look at our article.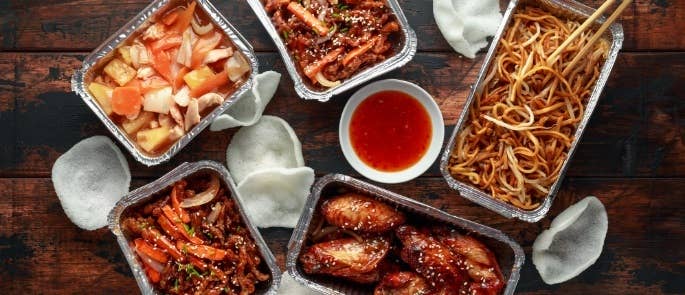 Caterers
For caterers, Natasha's Law will impact if the business produces single items in packaging that are ready for presentation to the consumer before it is ordered or selected. It does not include food packaged in larger quantities (such as platters of sandwiches covered in clingfilm). For event caterers this may mean changes to labelling for prepacked foods such as sandwiches, salads and other products.
As always, food provided by a caterer should adhere to food law and be safe to consume. Therefore, caterers supplying food to an event should provide allergen information to enable consumers to make safe and informed food choices.
It is worth noting that if a consumer were to take food away with them in a 'doggy bag' this would not need a label on the principle that the food had already been ordered. Allergen information must be available to consumers prior to ordering, and this can be provided verbally.
Kitchens
No matter what type of food business you operate in, in all kitchen environments, all staff should take care in the preparation of food to ensure there is no cross contamination. For products which carry a label, this is especially important to ensure labelled products don't mislead the customer by containing an ingredient or allergen that is not listed.
Staff should all have an awareness of allergens and there should be a kitchen culture of checking for allergens in the products they use. Often, ingredients can run out, or be substituted by suppliers. In instances where alternative ingredients are used, kitchen staff should check the new constitution of the product, and all labels should be thoroughly checked and updated as required. All staff members should be informed of the changes and also customers should be informed where appropriate.
---
How Can I Meet the Requirements for Natasha's Law?
Natasha's Law came into force in October 2021 and the two-year transition period should have given you plenty of time to arrange how you are going to label all PPDS products with a full ingredients list. If you run a small deli or café you may feel you lack the staff, time or technology to make the changes. To make things simpler, we recommend the following ways of preparing:
Ensure your staff have up to date allergen awareness training and understand the importance of taking allergens seriously.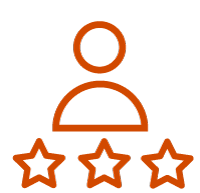 Need a Course?
Our Food Allergen Awareness Training will teach you how to comply with the UK's allergen laws, so you understand which foods commonly cause allergic reactions, how these should be labelled on food products under the Food Information for Consumers (FIC) Regulation, and how to ensure customers are provided with accurate information about the food they are purchasing.
The consequences of mislabelling food can be as severe as death by anaphylaxis, as was the case for Natasha. Staff must understand why having an awareness of allergens is necessary and what they must do to keep consumers safe. This includes knowing where to find the correct, up-to-date ingredients list of products and to share this information with customers when requested.
Have a system in place for quickly responding to ingredient changes.
As soon as a recipe changes, so too do your ingredients, and you need to alter the labelling process to match this. For example, if a soup recipe changes to contain celery, you need to update the ingredients label as soon as the product goes on sale. You should also make it clear that the recipe has changed, such as in writing on the product label. Some customers may have previously checked that celery wasn't an ingredient and bought the soup, so may not check the ingredients again.
Keep your staff informed.
If you change the ingredients in a product, you must inform staff of this as soon as it happens. This updated information should be stored somewhere that all colleagues have easy access to. If a customer then has a query, they can easily refer to the product information.
Investigate what technology would be suitable for your business.
This is dependent on the size of your business and whether you can access certain technology. One way to prevent mistakes is to link your label printer to an online database of what ingredients every product contains. Then, if an allergen is introduced to a product, you can easily input this data and be reassured that your labels are correct.
You also need to consider what conditions your labels may go through, for example will they be on products that are frozen, or heated? Will the ink rub off if the label is handled? Freezing may affect the adhesive properties of the label and heat may destroy the visibility of the information on the label.
Clearly signpost allergen information.
Although you will have to include a list of all ingredients on products, this shouldn't mean you take down allergen signs. Customers are likely to still have allergen or ingredient queries, and showing you are clued up and willing to discuss them can be incredibly reassuring.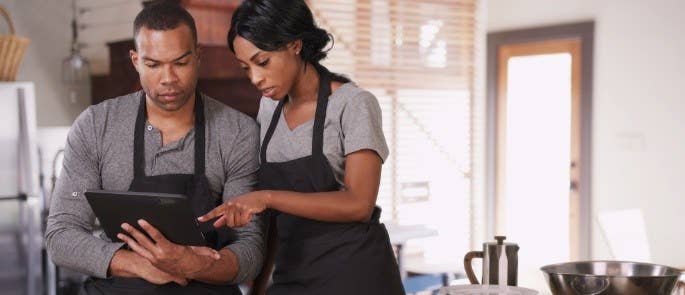 ---
Additional FAQs on Natasha's Law
We've put together some further questions and answers you may have regarding Natasha's Law and your business.
Does Natasha's Law only apply to purchased food and drink products?
Natasha's Law does not only apply to purchased products, it also applies to products given away for free, for example a wrapped free sample or a packed lunch.
Should I refuse service to a customer if they order food I have informed them contains an allergen they are avoiding?
There is a shared responsibility and customers are equally responsible for their own health. Providing the allergen information has been very clearly explained and provided, and preferably witnessed then the customer can order what they like.
Do I need to carry through the 'may contain' allergens from my supplier on the label?
Yes – any 'may contain' allergens in your ingredients should also be declared as 'may contain' on your label. For some individuals, trace amounts of an allergen is enough to cause an allergic reaction. May contain allergens are precautionary and should only be added if there is a reason to do so from the ingredients or if the kitchen cannot ensure no cross-contact.
How do I write an ingredient list?
An ingredient list should begin with the word 'Ingredient:' before the list begins. Ingredients should then be listed in descending order of quantity, you may need to weigh ingredients for products such as a salad if this is not known. Allergens should be emphasised, usually in bold or underline. Where allergens are not clear; they should be written next to the ingredient, for example 'tofu(soya)'. Allergens should not be listed separately to the ingredient list but should be contained within.
What do I do if my supplier will not cooperate with my requests for recording allergens?
Work with your supplier through good communication and support. There may be an adjustment period while both sides get used to the new ways of working. However to ensure allergens are accurate, your supplier must be on board with providing correct up-to-date allergen information.
What do I do if the allergens from my supplier are not in English?
It is a legal requirement for food and drink products sold and supplied to the UK to have information provided in English.
What do I do if my supplier changes the allergens in their products?
If an allergen is added then the label should be updated immediately to reflect the allergens in the product. Similarly if an allergen is removed and there is risk of cross-contact through preparation then the allergen can be removed from the label giving consumers with allergies more options. There is less risk to consumer health removing an allergen from a product than there is when an allergen is added. Providing correct allergen labelling will gain you customers and trust, the risk of getting it wrong however, can be fatal.
What is the correct frequency of checking allergens from my suppliers?
It is important to make a habit of checking if allergen information has changed. It is best to ask your supplier with every new order if allergen information has changed.
---
Through Natasha's Law, you will be providing clear ingredient and allergen information which shows you are committed to making the experience of eating out as reassuring as possible. By establishing your business as one that understands the risks allergens pose, consumers will trust you and, as a result, your company is bound to flourish.
---
What to Read Next: