How to Implement Corporate Social Responsibility in Your Small Business
September 26, 2018
5 min read
Corporate Social Responsibility (CSR) refers to when companies conduct their business in an ethical way. This means that they consider their social, economic, and environmental impact and human rights.
CSR is something that all businesses, big and small, should invest in. Many consumers research a business's commitment to CSR before they do business with them. In fact, a whopping 90% of consumers would boycott a company if they learned of irresponsible or defective business practices. This highlights just how important CSR is for all businesses.
This article outlines how to implement corporate social responsibility in your business and steps you can take to demonstrate a strong commitment to ethical practices.
---
Five Meaningful Corporate Social Responsibility Examples
Businesses of all shapes and sizes are investing in Corporate Social Responsibility. As a business owner, or somebody who's in charge of implementing CSR in your company, it's important to remember that your efforts should be meaningful and beneficial.
Many big businesses have embraced their responsibilities and have worked towards operating more ethically. One corporate giant who does this successfully is Google. The popular search engine has made multiple efforts towards good citizenship. For example, Google Green aims to use resources efficiently and support renewable power. In turn, Google have seen a 50% decrease in the power required for their data centres. This is something that any business could do.
Five corporate social responsibility examples from companies, that show a strong commitment to CSR, are:
Xerox – Community Involvement Programme. This gives employees the chance to work on social projects of their choice. Furthermore, employees are even allowed to take a paid leave of absence to focus entirely on their social project.
TOMS Shoes – One for One Campaign. The founder of TOMS launched the initiative with a simple idea – to match every pair of shoes sold with a new pair for children in need. The company has gone from a shoe company to a socially responsible organisation that has given 60 million shoes to disadvantaged children.
Levi Strauss – Workers Well Being. The popular denim company launched a Workers Well Being initiative back in 2011 to help them focus on investing in their workers' lives. They regularly survey their staff to ask how they can become more engaged, healthy, and productive, and implement measures accordingly.
LEGO – Build the Change. LEGO organise a series of events around the globe to give children a voice to tackle various challenges.
LinkedIn – InDay. One Friday every month, LinkedIn's employees participate in 'InDay'. The purpose of this is to give back to the community through employee volunteerism and resources. They have a range of different themes, from guest speakers discussing global justice to volunteering in local communities.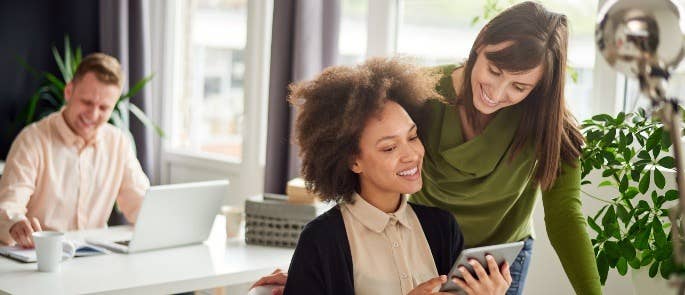 ---
How to Implement Corporate Social Responsibility in a Small Business
Of course, these examples of CSR are all from large corporations. Often, when we hear the term Corporate Social Responsibility, we tend to think of big, global initiatives that seem overwhelming and impossible for small businesses. However, any change to work towards CSR is positive and even making a small change can have a massive difference. Time isn't wasted when you're helping somebody else.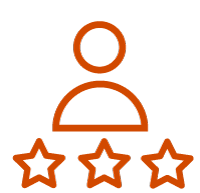 Need a Course?
Our Corporate Social Responsibility Course aims to help learners understand how they can create a strategy that promotes environmental, societal and economic issues and how they can work in ways that are resourceful, ethical and sustainable.
Here, we outline some corporate social responsibility examples for small businesses.
1. Get Involved with Local Communities
One way to demonstrate your commitment to Corporate Social Responsibility is to get involved with your local community. Participate in local events, buy from local suppliers, and get involved with community decisions.
2. Volunteer
Another way that you can give back to the community is by having your staff volunteer within it. Even if they only volunteer for one hour a week, they will still give back to the community. For example, they could volunteer in a local care home helping to serve meals, or help children with their reading in the local primary school.
3. Go Green
Similar to Google Green, you should aim to cut your power and electricity output. You don't have to make drastic changes to see these cuts. For example, you could:
Ask all staff to turn off their computers when they're not using them, such as on their lunch breaks or during meetings.
Ensure everyone turns lights off in a room when they leave it.
Unplug any electrical appliances when you're not using them.
You should also ensure all staff recycle. Create recycling points around the workplace and give staff an incentive to get them to take their recycling responsibilities seriously. For example, the team that recycle the most could get to go home an hour earlier one day.
4. Alternative Transport Methods
You should also encourage your staff to go green by asking them to take more environmentally friendly transport methods to and from work. For example:
Give staff an incentive to cycle. For example, you could offer a scheme where you contribute to the cost of a bike.
Explain the benefits of car sharing and encourage employees to organise shared transport.
Encourage staff to take public transport to work, such as the train. Provide an incentive, like offering to buy them a railcard or helping with the cost of their train fares.

5. Support the Development of Your Employees
Supporting your employees is just as important as supporting your local community. Part of CSR involves ensuring that your employees feel happy, healthy, and safe whilst at work. You should invest in your employees' personal and professional development and encourage their progression. For example, you could allocate one afternoon slot every week for employees to work on their personal development.
---
This article has explained how to implement corporate social responsibility in your small business and provided examples of companies who have successfully done so. Be realistic with your efforts and don't take on more than you can handle. Choose two to focus on initially and work from there.
---
What to Read Next: