How to Improve Restaurant Efficiency
July 11, 2017
7 min read
When you run a restaurant, it's easy for the little things to slip on busy nights. But you can't afford to make these costly mistakes.
By tightening restaurant efficiency, you can strengthen profits, reduce waste, improve reputability, and gain higher customer satisfaction and loyalty.
---
How Important is Restaurant Efficiency?
If you don't maximise efficiency, several functions of a restaurant may run below optimum, meaning your business falls short of its full potential.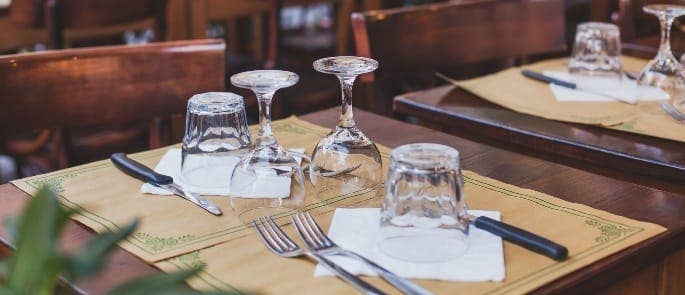 Poor efficiency in a restaurant could be caused by:
Poor stock management and rotation.
Staff missing items off orders and bills.
Poorly managed rotas, especially for peak times.
Lack of table management.
These inefficiencies can result in wasted money and stock, poor customer satisfaction, lost sales, and low staff performance. They can even cause stress and health and safety risks due to people being overworked or apathetic, which further damages restaurant efficiency.
So, it's good business sense to implement changes that make your establishment more efficient. You should ensure all staff – from head chefs to front of house staff – receive clear instructions and training to facilitate smooth operations across every team.
You'll see your sales rise, more return customers, and, ultimately, greater business success.
---
How to Increase Restaurant Sales
Strategies for improving sales usually enhance efficiency too, so using them is highly valuable. Also, if implemented well, they reflect positively on your business. Your restaurant shows that it prioritises improvement and customer satisfaction, which, for many guests, can make your establishment a favourite place to dine.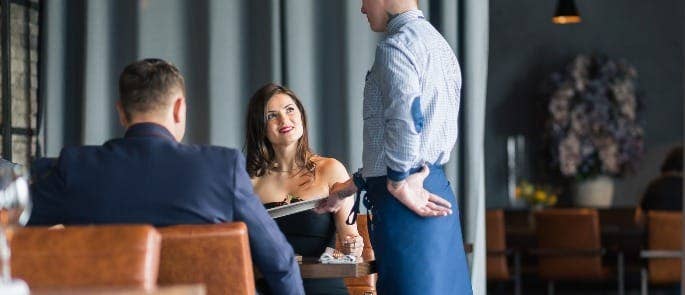 Boost your advertising
There's always room to refine your marketing, both online and offline. Often, all it takes to attract more diners is letting them know you exist and why you're great.
Build up a social media presence with personality.
Social media is vital for advertising. As a restaurant, Instagram is the best platform, but it's good to have a Facebook and Twitter too. Always consider your target audience, as it defines the tone and format you should use for your posts.
Keep people in the know about upcoming deals, lunch offers, holiday menus, etc. to encourage new people to try you out and previous guests to come back for seconds. Avoid posting too frequently though; it looks like spam.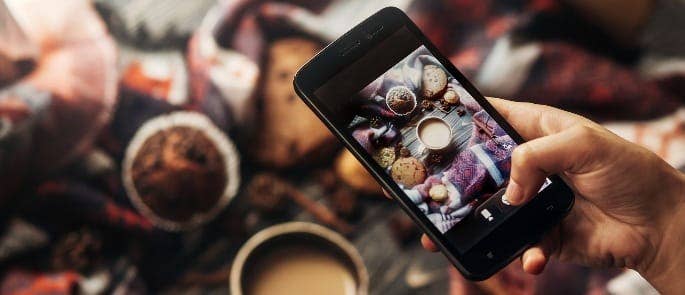 Share attractive photos of dishes, drinks, and the restaurant interior – especially during holidays. It gives potential customers a taste of the atmosphere and menu, which makes them more likely to come and dine. Lastly, try seasoning your social media feed with casual posts that interact with your audience, like asking your followers what they're cooking tonight.
---
Spread word of your wonderful existence
Being social is particularly important if your restaurant is in a city centre or tourist hotspot – you're competing against numerous other places, often for the attention of first-time diners.
Post flyers in busy locations like hotel lobbies, tourist information centres, university campuses, and even train and bus stations if you can.
Use geotagging on social media so people can see what's near them and where you're based. It's a good way to lead potential customers directly to your door.
---
Upsell dishes and drinks
When upselling, staff should suggest dishes and desserts with enthusiasm and make recommendations. Doing so makes guests more likely to place that extra order and boost your sales.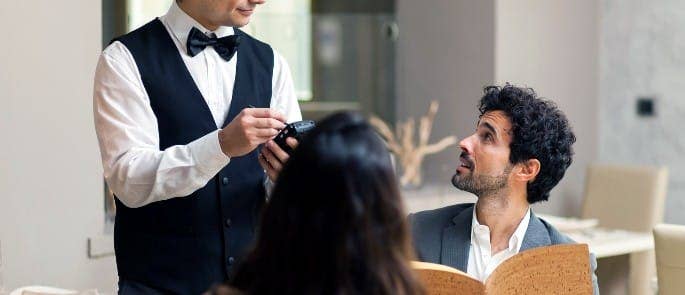 Follow these tips to effectively upsell your products:
Promote food and drinks with the highest gross profit. That's not to say your menu should only consist of the most profitable products; customers should have a selection to choose from. You should just make sure that everyone knows which products gain the biggest profit margins – the most expensive dishes and drinks don't always gain the highest profit.
Identify which side orders go well with dishes. For example, garlic bread with salads, onion rings with steaks or burgers, and extra fries with almost anything. When staff take a main order, make sure they ask guests if they'd like a side to go with it, and provide recommendations.
Staff should offer more drinks when guests are almost at the bottom of their glasses. Also, make sure waiters know what products you stock, in case customers ask for ale or wine recommendations.
Ensure staff always offer dessert and coffees at the end of a meal. Guests might not know you have desserts unless there's a menu on the table or you tell them directly, and some diners may not go out of their way to ask.
---
Offer incentives and discounts
Incentives and discounts encourage both newcomers and regulars to dine at your establishment. They can also benefit advertising: people like to tell their friends and family about a great deal or menu they tried recently.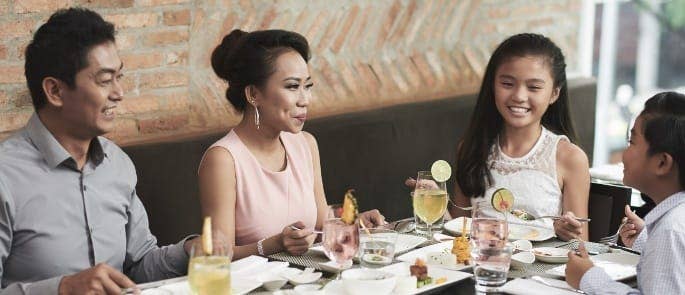 Be sure to post details about incentives and discounts on your social media and website. It can be beneficial to have a 'club' where people sign up to access exclusive deals, so you can send members monthly newsletters.
You should also incentivise staff. Doing so motivates them to upsell products and increase sales. Set a goal for staff to sell x number of drinks or side dishes over x shifts, and reward whoever does with cash, a complimentary meal, or gift card.
---
Improve table management
Few things are more off-putting to a customer than an overcrowded restaurant or turning up to find a table is double-booked. Maximise the amount of comfortable, satisfied customers you can accommodate on a busy night with a proper table plan.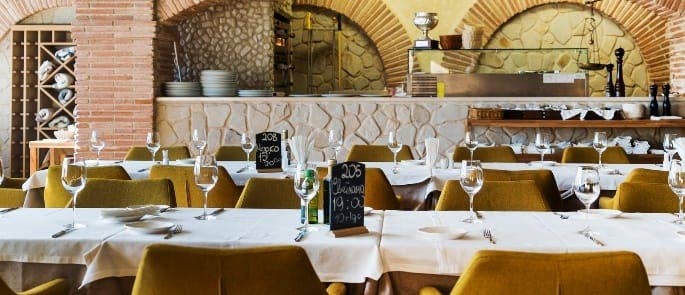 To manage tables more efficiently you should:
Identify how many tables you have and how many they can comfortably fit. Be aware of the number of occupied tables at all times and record the arrival times of diners, so you can give walk-in guests an estimate of how long they have to wait. Be aware of the average time it takes certain parties to dine.
Experiment with table arrangements to maximise the amount of people you can accommodate, especially large parties. Identify suitable areas in the dining room for bigger parties so you can efficiently allocate the rest to other guests.
Shift tables accordingly to improve your use of space when you have a lot of reservations lined up.
Calculate the average amount of tables that get booked. Averages give you an awareness of when tables might be going spare or are likely to get fully booked up.
Utilise an EPOS system and table management software. At a glance, staff should have a clear idea of how the dining room seating is booked for the day.
Train all staff to use these systems and ensure they understand the most suitable and efficient table arrangements, as well as averages.
---
Promote Sunday Lunch
To increase sales for Sunday lunch, utilise a 'round the table' family lunch style to promote a real family atmosphere.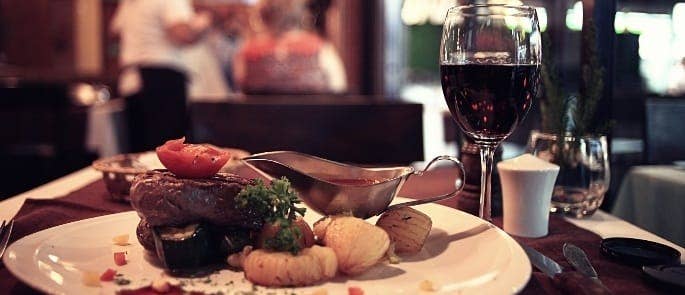 Be generous with gravy boats, vegetables and potatoes, and Yorkshire puddings – these cost very little for the business and promote a great family vibe of sharing dishes and passing bowls around the table. The most expensive component of a Sunday lunch is usually the meat, so be generous but not careless.
Always give family tables plenty of time; you might find more desserts and coffees being ordered too.
---
Cost Reduction Strategies in Restaurants
Strategies for cutting costs are easy to implement, provided everyone follows them.
Orders and stock:
Ensure staff members update tabs. Staff should enter products as they are ordered and should double-check everything is accounted for.
Use proper food safety systems (like HACCP). Follow guidelines on labelling, preparing, and covering food in the fridge.
Keep up-to-date inventories so you are never carrying too few or too many products.
Ensure staff follow a FIFO food storage strategy so customers are always served the best quality stuff and nothing goes to waste.
Use an EPOS system to forecast stock levels and prepare for sales spikes, for example around Christmas, New Years, Mothers' Day, Valentines, etc. Avoid the pitfall of blind ordering and always check the cellar or stock-cupboards. When essential stock runs out unexpectedly and you have another site nearby, it might be worth checking if they have a surplus that they can transfer to you.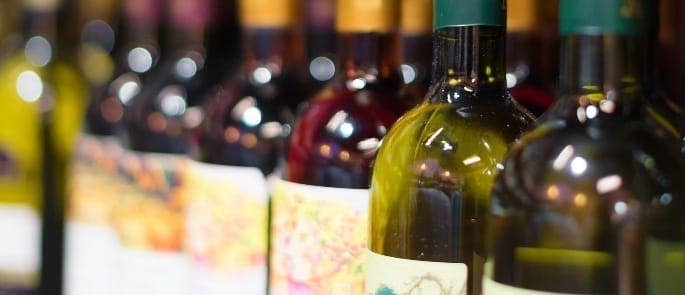 Rotas:
Make sure rotas correspond with bookings, i.e. you should have the right number of staff working for the nature of the shift.
Monitor rotas and calculate staff hours needed for certain shifts. Quieter shifts like afternoons are a good time to get jobs done, but they can also make it easy for slacking off. Therefore, make sure downtime is utilised effectively, e.g. for cleaning and odd jobs.
Maintenance:
Ensure staff carry out regular routine maintenance on fridges, ovens, hobs, and cellar equipment to keep running costs down. Don't forget to check fridge door seals and to clean their fans and grilles. Turn burners and ovens off after use to save gas and electric costs.
Gross profit management:
Set gross profit targets and monitor the GP you bring in carefully. Doing so is vital to ensuring the business makes money. Be aware that products and costs vary between suppliers and this can affect your GP, so do your homework and focus on purchasing products that help you gain a profit.
Ensure that the costs of menu items maximise GP. Be aware of which foods are distributed into a dish and which are used fully, and keep in mind that you want your menu to be affordable. Look to achieve a higher GP on lower cost dishes, e.g. lasagne and steak pies, instead of on high cost dishes, e.g. sirloin steaks, so the high cost meals remain affordable.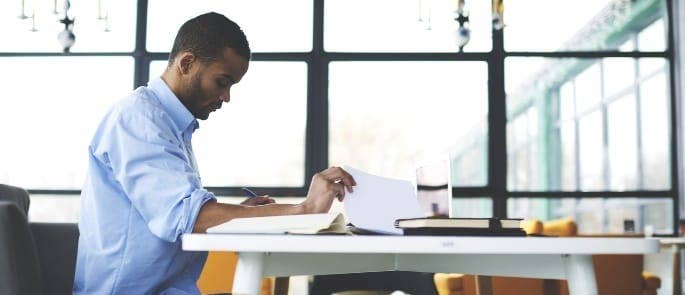 Suppliers:
Use approved, reputable suppliers to ensure you get what you pay for.
Keep up to date with your suppliers about prices. Suppliers' prices can often creep up, and there may be a cheaper alternative or offer going elsewhere. Check monthly and quarterly to help keep costs down and maintain profit margins, and don't be afraid to try a new supplier if you find a better deal.
Improved restaurant efficiency and costs will bring more customers to fill the dining room night after night and ensure the business reaches its full potential.
---
What to Read Next: