Restaurant Cleaning Schedule Template
September 6, 2017
3 min read
Find out how to create a restaurant cleaning schedule and download our free template below. 
It's a legal requirement to keep your premises clean to keep food hygienic and free from pathogens (so you can protect the health of customers, your reputation, and the quality of the food you serve).
Under HACCP, it's also a legal duty to have an effective food safety management system in place. A cleaning schedule is a great way to meet your legal duties and it comes with a whole host of other benefits too.
A cleaning checklist increases levels of accountability and can act as evidence of due diligence when an Environmental Health Officer visits. You can also use it to improve levels of hygiene and make sure that cleaning in your premises is a consistent process.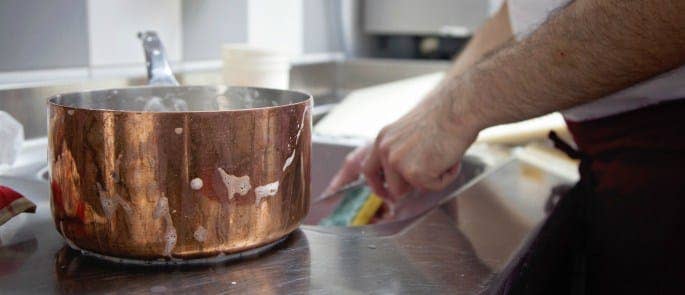 ---
Why Does a Restaurant Need a Kitchen Cleaning Checklist?
Your cleaning schedule is a description of what needs cleaning, when your staff need to clean it, how your staff need to clean it, and also who needs to clean it.
To be of real value to you and your staff your cleaning schedule needs to be specific and detailed. There should also be a section for staff to sign and date after each cleaning task is completed. This can act as evidence of your commitment to cleanliness in case an EHO visits your premises or one of your customers gets food poisoning.
A few benefits of a daily kitchen cleaning checklist include:
Increased levels of accountability.
Consistent levels of cleanliness.
Improved hygiene standards.
Evidence of due diligence for EHO. 
Reduced risk of food contamination and food poisoning.
Helping you and others to identify pest problems. 
Removing materials where pests could live. 
Creating a clean, hospitable working environment for staff. 
Without an effective cleaning schedule, you could face legal action. Premises with low levels of cleanliness also tend to get a bad reputation and plenty of bad reviews.
Poor levels of cleanliness may also lead to a loss of customers, pest infestations, a heightened risk of contamination and food poisoning, and customer complaints.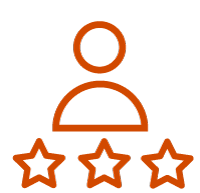 Need a Course?
Our Food Hygiene Training Courses are designed to ensure a comprehensive knowledge of all food safety and hygiene procedures.
---
Cleaning Schedule Template for Restaurants
Make sure that your cleaning schedule is specific and unambiguous. So, detail what your staff need to clean, like surfaces and equipment, what chemicals they should use, and how frequently surfaces and/or equipment needs cleaning.
It's the duty of every member of staff to follow the cleaning schedule.
You should also outline any safety precautions that staff should take when they are cleaning and outline a person to check whether cleaning standards have been met.
Walk through your premises to find out what needs cleaning. You could even act out an average day if it helps you think of all the cleaning tasks that will need doing.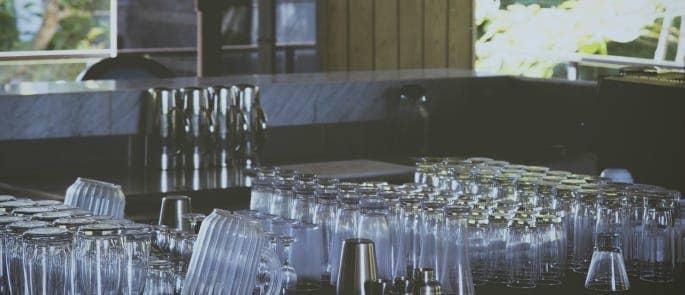 While you're walking through, you should also pay close attention to the items that staff will need to disinfect. Typically, these are the items that come into contact with food produce, like raw poultry, that could lead to cross-contamination.
To make your schedule, write each item (or group of items) on the cleaning schedule and make a note of:
How to clean the item, surface, or area.
Which chemicals to use and how to use them.
Which equipment to use and how to use it.
How often the item, surface, or area needs cleaning.
Who is responsible for cleaning the item, surface, or area.
---
Want to find out where your town or city ranks in the UK for food hygiene? Check out our latest report: Food Hygiene 2019: Know the Score 
---
What to Read Next: