The Importance of Stocktaking in Hospitality: Guide for Managers
August 15, 2017
4 min read
Inventory or stocktaking is a process of calculating the amount of stock you have (including food, drink, equipment, etc.) and turning it into a report. Your report tells you the quantity of stock you have, the value of it, and lets you compare it against your previous inventories.
There are many businesses out there that only do a stock take once a year. Maybe the levels of stock they have don't change much or they think the job requires too many work hours.
Using stocktaking software, however, can speed the process up and help you to increase gross profit, reduce loss, improve control of allowances, reduce waste, and provide instant results.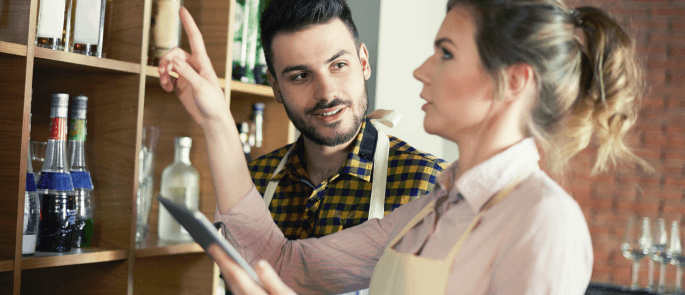 ---
Purpose of Stocktaking
Stocktaking allows you to keep an accurate track of the physical stock you have, what's been sold, and what hasn't. It's all about comparing the physical stock to what the report says then finding any discrepancies. Calculating wastage and allowances will then give you the whole picture as to what's gone through the till, what's been wasted, and what has been given away as complimentary.
Stocktaking also allows you to see if there's a significant discrepancy between what you think you should have and what you actually have. Your stock take can highlight a number of problems including theft and shrinkage issues.
In your latest stock take, let's say you notice that your team has thrown away a large number of napkins. When you ask them why, they tell you it's because the napkins were wet. When you go to investigate the issue, you find a small leak in the room where you store napkins. Thanks to your stock take you've discovered an issue!
That's not nearly all though, there are 9 critical reasons why you should carry out a regular stock take.
A robust stocktaking method allows you to:
Measure how well a product is performing against others.
Become efficient at ordering and forecasting stock levels.
Keep up to date with your current purchase prices and lets you see when they are creeping up.
Uncover and eliminate theft within the business.
Calculate how much your stock costs to buy, what price to sell it at, and how much stock you have on your site.
Ascertain accurate gross profit margins for your products.
Maintain gross profit levels or find out why you are not hitting your targets.
Know what stock you have in your building and when it's due to go out of date.
Discover dead stock: seeing how long you've had particular products for helps you to determine which items sell and which don't.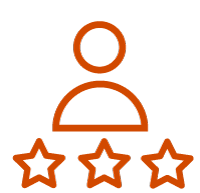 Want to Learn More?
Our Online Food Hygiene Training is designed to ensure a comprehensive knowledge of all food safety and hygiene procedures. Find everything from Restaurant Hospitality to Cellar Management.
---
Types of Stocktaking
The best way to take stock is to have some decent software that can provide same day reports and real-time information. While the equipment can be costly, the benefits far outweigh any other type of stocktaking method and can make operations run smoothly wherever you work.
A few other methods of stocktaking include:
Periodic stocktaking – an inventory method that happens at the end of an accounting period or on a set periodic basis. This method will help you effortlessly keep up-to-date records of either your inventory or costs of goods sold.
Spot checks are scheduled (and sometimes random) manual checks on stock or cash in tills. They can allow you to make sure there are no discrepancies between what your software thinks you should have and what is actually there. These are also good to do if you think theft is occurring.
Continuous, perpetual stocktaking is done throughout the year at a few different points.
Stock out validation happens when stock levels have become dangerously low.
Annual stocktaking is done in the last month of the financial year. In some circumstances, it may require premises to close for a few days.
---
Advantages of Stocktaking
The importance of stocktaking is clear. It allows you to regularly monitor and increase gross profit, reduce loss, improve control of allowances, and reduce waste.
Traditionally, stock reporting was carried out on one day, the numbers crunched over the next couple of days, and then you got your results after a few days (or sometimes a week). With a decent (preferably electronic) stock taking method, you get same-day reports, and with epos and back office systems, you can even get live, real time reports.
If you have back office software connected to your tills, the reporting of sales, staff transactions, and stock movements highlights anomalies quickly. Which means that you can get to work finding out why money is missing or stock levels are down.
Receiving real-time data this way allows you to be proactive and responsive to the current needs of the business.
With a slower method, you'd have to wait until your next stocktake to find out if you had fixed a problem, but with same day reports you can implement changes and find out whether the changes have worked the same day or over a much shorter period, helping to rectify issues much quicker.
---
What to Read Next: