What Are Dark Kitchens?
September 25, 2019
3 min read
There is a new phenomenon of takeaway supposedly revolutionising the industry. The rise of these so-called 'dark kitchens' is thought to easily satisfy public demand for urgent food delivery without crippling existing businesses by giving them yet another target.
We'll look at exactly what is meant by the term 'dark kitchen' and what it really means for food businesses and the public.
---
What is a Dark Kitchen?
Dark kitchens, also known as ghost and cloud kitchens, refers to food that is prepared at separate takeaway premises rather than a restaurant. Compared to a usual takeaway format, however, orders are placed online, without the option for the public to enter the premises.
The workspaces are usually windowless which, coupled with the fact that consumers often aren't aware that their food has been made here, has given rise to the name 'dark kitchens'. As more food businesses choose to operate out of dark kitchens, they must be held to the same level of standards as restaurants. Otherwise, their staff's wellbeing and food safety and quality are continuously at risk.
---
What Has Caused the Rise of Dark Kitchens?
Apps are now responsible for 39% of delivery visits – a total increase of 14% year-on-year. Deliveroo is at the forefront of the dark kitchens boom with its 'Editions' premises, launched in 2017. The company finds and equips these locations with industrial equipment and rents them out to restaurants. The restaurant owners are then responsible for employing and training kitchen staff.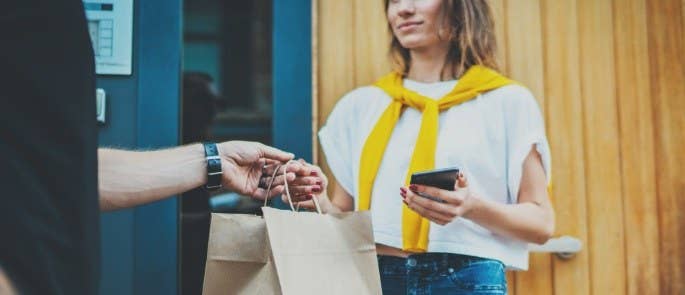 These commercial workspaces are often in prefabricated structures, such as shipping containers, on industrial estates in the outskirts of towns. They provide a space for established and new eateries to fulfil online orders without the requirement of an expensive high street kitchen, explaining why they are also dubbed 'virtual restaurants.' As well as these benefits, Deliveroo claims that the sites bring food and businesses to locations and consumers that they would otherwise not be able to reach.
However, there is a certain unease where regulations and working practices are concerned. Many operators of dark kitchens avoid the complex requirements that restaurants and takeaways are subjected to. Three of the sixteen sites have been served with enforcement notices that they are currently appealing against. Meanwhile, a site in Camberwell was forced to close after being served a notice. There are fears that food hygiene and allergen control standards are not as high in dark kitchens, although these premises are equally subjected to Food Standards Agency inspections.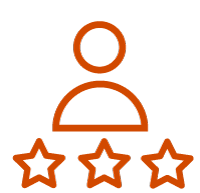 Need a Course?
Our Food Hygiene Training is designed to ensure a comprehensive knowledge of all food safety and hygiene procedures. You can also take a look at our course library to find everything from Level 2 HACCP Training for Catering & Retail to Food Allergen Awareness.
---
How is this Affecting Employees?
Concerns have also been raised over the treatment of staff. Many workers have less human interaction than their counterparts in busy restaurants and tend to work in cramped conditions.
Whilst hot and humid kitchens are nothing new in the restaurant industry, the lone working element to some dark kitchen operations can increase stress and discomfort amongst employees. This extends from those working in the kitchens to the self-employed riders who deliver the food. Many dark kitchen businesses implement algorithm-driven optimisation which lowers overheads to increase output. Lone workers face specific health and safety and welfare challenges that differ from those in a busy restaurant environment, where chefs are able to interact with front-of-house staff and customers. It's important that managements acknowledge and effectively address these risks.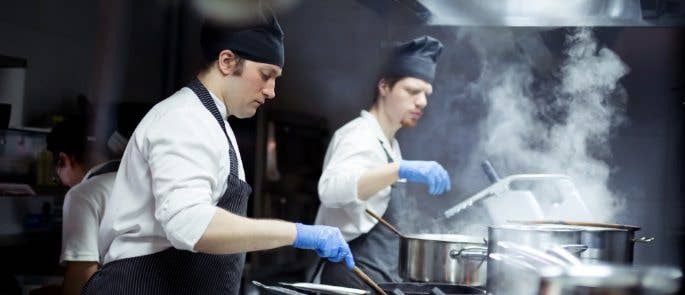 ---
As the likes of Deliveroo and Uber Eats take advantage of the growing consumer shift towards the consumption of prepared meals at home, they must be held to the same food hygiene and safety standards as restaurants and takeaways. The welfare of workers must also be carefully considered. As more dark kitchens enter the marketplace, public awareness will catch up. It is therefore crucial that these businesses balance costs with compliance to withstand the increasing scrutiny of their operations.
---
What To Read Next: