Workplace Injury Prevention Tips
April 4, 2018
5 min read
Every year, thousands of people are the victim of a workplace injury. In 2016/2017, over 70,000 workplace injuries were reported under RIDDOR, which resulted in a total workplace injury cost of £5.3 billion.
Clearly, workplace injuries are incredibly common, and they can have devastating impacts on both the injured employees and their employers. This is why it's crucial for you to understand how to prevent them, which we will discuss throughout this article.
---
Effects of Workplace Injuries
If there's an accident in your workplace, it can lead to several monetary, physical and emotional impacts for you and your employee.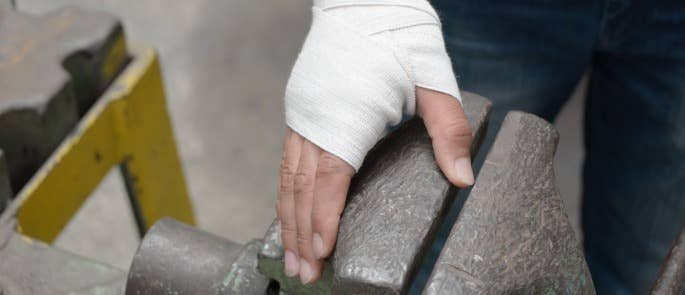 Workplace injuries can result in:
Physical injuries, including loss of limbs, burns and trauma. The effects of these injuries can be permanent and life-changing, and could result in temporary or permanent loss of an employee. As an employer, you invest a lot of time and money training your employees to carry out their duties safely. Therefore, losing a trained employee due to a workplace accident can cost you significantly. On top of this, you could also be liable to cover sick pay, medical costs and compensation.
Fatalities. In 2016/2017, 137 individuals were killed in a workplace accident. If one of your employees dies at work, you could face enforcement action and significant fines, as well as a decrease in morale and performance.
Psychological repercussions. A workplace injury can have significant psychological impacts on the affected employee, including anxiety, stress and depression. This might result in an employee having to take time away from work. Therefore, you could have to cover the costs of sick leave and hiring interim staff.
Loss of morale. Workplace accidents can result in a significant decrease in morale, both for the injured employee and their co-workers. It may also decrease trust in your leadership and could affect the positive culture you should be promoting. A loss of morale can, in turn, decrease work performance which can impact your turnover.
Increased costs. A workplace injury could leave you with legal fines, compensation, increasing insurance premiums, temporary staff costs, hiring costs and reduced profit from decreased performance.
Accidents can be devastating. Therefore, you should follow the injury prevention strategies outlined in this article to reduce the risk of an injury occurring in your workplace.
---
Workplace Injury Prevention Strategies
As we have shown, workplace injuries are costly. They can result in high emotional and physical strain on your employees, and can have severe repercussions for your business. Therefore, you should be invested in keeping your employees safe.
To reduce the risks of injury you should:
Create and distribute a health and safety policy
If you employ more than five people, you must have a written health and safety policy. By creating and distributing a health and safety policy, you show your employees that you take their health and safety seriously, which will increase their trust in your leadership.
Your health and safety policy should include information on:
How you manage safety in your workplace.
Your commitment to ensuring employee safety.
Individual responsibilities regarding health and safety.
How you manage specific workplace activities.
Appropriately train all employees and management
Employees must be appropriately and regularly trained in health and safety measures and recieve adequate training for all their duties. Appropriately trained employees are less likely to have workplace accidents as they understand how to carry out their duties correctly and safely. By training your employees, you will also fulfil your legal duties and help foster a positive health and safety culture.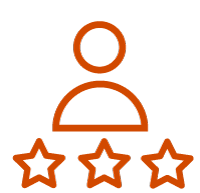 Need a Course?
Our Health & Safety Courses are designed to ensure that you understand the most common health and safety risks in your workplace and the control measures that are needed to keep you safe.
Display appropriate warning signs
You can help to make your employees aware of hazards by displaying hazard specific warning signs. All employees must understand what each sign means and what precautions they need to take for each specific hazard. Each work area on your premises will have different hazards, so you need to ensure that you select appropriate signs. Carry out a risk assessment to identify the hazards in your workplace, so you can be sure you select appropriate warning signs.
Carry out risk assessments
It's important that you identify all workplace hazards and take steps to reduce the risk for your employees. Risk assessments will help you to identify hazards, decide who is at risk and create a plan to eliminate or control them.
By carrying out a risk assessment, you will be meeting your legal requirements and it will help you make an action plan to reduce the risk of an accident occurring at work. Ensure you regularly monitor, re-evaluate and update your risk assessments to maintain high levels of safety.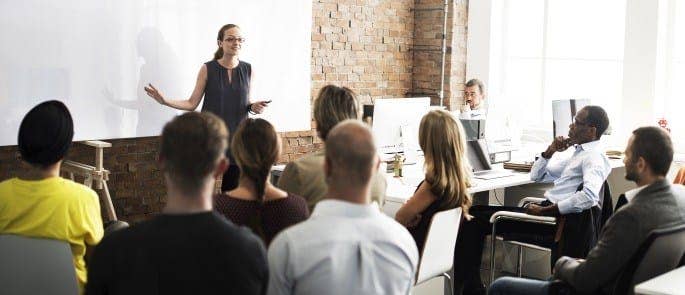 Provide appropriate PPE
Personal protective equipment is used at work to protect the user from workplace hazards. If your risk assessment indicates that your employees require PPE, you must provide suitable, task-appropriate protective equipment that is a suitable fit for each employee. Provide appropriate training to ensure your employees understand how and when they must wear it, as well as how to check and report any faults in their equipment.
Your employees must always wear their PPE when it's required, as using PPE correctly can be the difference between life and death should an accident occur at work. Those in charge must always lead by example and never dismiss their responsibility to wear their own PPE. However, you should only use PPE as a last resort, so ensure you implement all other controls first.
Regularly inspect and maintain all equipment and machinery
Regular maintenance is vital as it helps to ensure that all equipment is in a reliable and safe working order. A competent person must carry out regular inspections and maintenance on your equipment and machinery in accordance with PUWER. Keep all inspection records until the next inspection, at least. Ignoring your responsibility to inspect your machinery could result in unsafe working conditions and is likely to lead to accidents and workplace injuries.
Correctly record and report all accidents
As an employer, you are legally required to report work related accidents under RIDDOR. You must report:
Work-related fatalities.
Work-related accidents that result in a serious injury or incapacitate an employee for more than seven consecutive days.
Certain industrial diseases.
Dangerous occurrences, such as near misses.
Accidents on site that result in someone who is not an employee being taken to hospital, such as a member of the public.
As well as meeting your legal responsibility, keeping detailed records will show your employees that you take accidents seriously and are invested in their safety. You'll also have more information to help with future risk assessments, as you can use your records to assess your current controls and update them.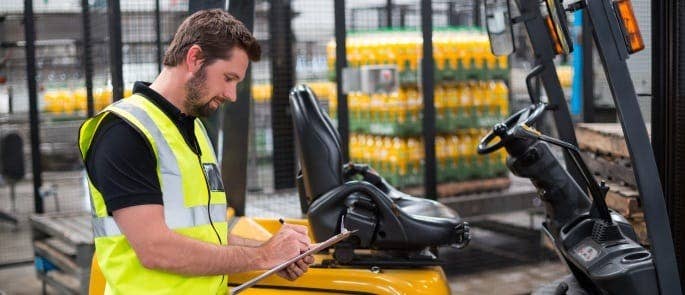 ---
What to Read Next: