Alternative Careers for Chefs
November 8, 2019
4 min read
It is common for people at all stages of their life to consider changing careers, and for many different reasons. They could be bored with their job, tired of their workplace or at a point where they feel ready to take on a new challenge.
For a chef looking to change career, there are many options out there. Firstly, you need to sit down and consider why you want to change career. From here you can start to look at potential alternative jobs for chefs that will play to your strengths and your key transferable skills.
---
Changing Career After Being a Chef
There are many reasons a chef may consider changing their career. Being a chef is typically seen as a young person's job, with older chefs citing burnout and health reasons, as well as wanting to place a greater emphasis on a good work-life balance, as the main reasons for leaving their chosen career.
Furthermore, the hospitality industry is known for its high turnover of staff. Our report on the Art of Hospitality shows that industry workers feel the job is not seen as a real career. This is something they feel is reflected in lower wages and a lack of respect in public perceptions for the wide variety of job roles in hospitality. You can read our full report here.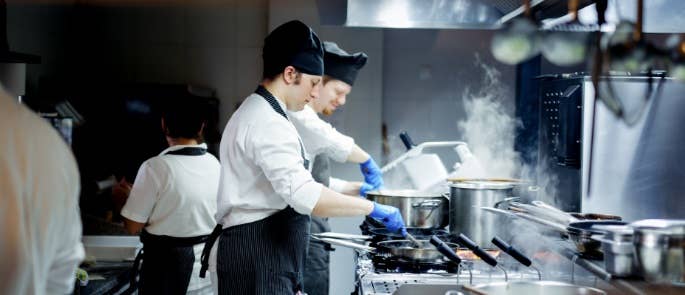 Whatever your reason for looking for an alternative career, there are many options available to you. If you don't yet know what it is you want to do, one place to begin is looking at why you want to leave your current role. Perhaps you have successfully climbed the chef career ladder, but now find you have too much paperwork and want to get back to being creative? Some chefs can become bored of the food they make and lack inspiration at work, and so seek a new challenge. Or maybe you still love your job, but you want a lifestyle change where you work less hours and can be at home more.
Whatever it is you are seeking, there are lots of options to explore that could suit all situations. Your next career move might see you stay in hospitality, or it might be trying something completely different. In the next section, we will look at some career change ideas from being a chef.
---
Alternative Jobs for Chefs
Your time working as a chef will have helped you develop key skills which you can apply to any job when changing your career. Identifying the skill areas that you are good at can help you find your next job. Have a think about the following, do any of these traits sound like you?
Chefs typically have fantastic discipline and can relay and follow orders quickly in the kitchen.
They can also work with excellent precision, something which is clear in their ability to follow recipes to continually produce plates of the same composition.
Often chefs will enjoy exploring new trends and techniques, they push themselves and have a thirst for knowledge.
Chefs are also very good team members, they instinctively grasp the importance of everyone in a team working together – in a kitchen, if one section goes down, the whole kitchen goes down.
This understanding of the team working together to achieve a goal also makes them excellent managers, or coaches.
For more senior kitchen staff who work with budgets, stock control and profit and loss reports, management and numeracy skills could be the key to a new career.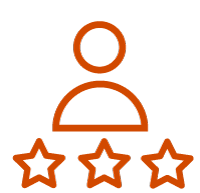 Need a Course?
Let us support you with your career goals this year. Head over to our Personal Development Course Library and browse available courses from Leadership and Management to Starting a Business.
We've spoken to some people who used to work as chefs to find out what they do now, how they transferred out of the kitchen, and what life after being a chef is like.
Careers in Food Supply
For chefs who are passionate about food and ingredients, transitioning to working for a supply company could be an excellent alternative career choice. Work in the sales department could allow you to help other chefs find the right ingredients for their menus. You could end up working with hotels, restaurants and distributors to ensure your clients get the products they want. Often those who already know and understand the issues faced when sourcing ingredients for a menu have greater skills than those who have not worked in a kitchen. You may also find you can use the people you already know, through your work as a chef, to have a conversation about moving into this job role.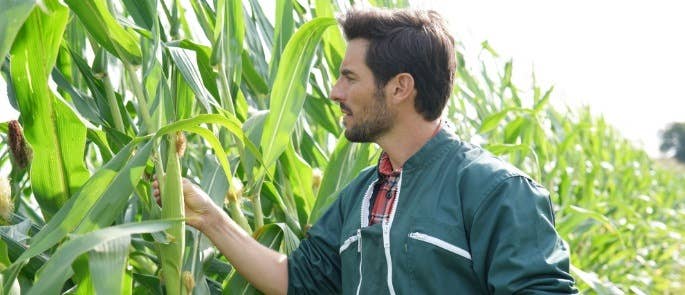 Careers in Trade
For chefs who like to work with their hands, taking up a trade such as an electrician, mechanic or joiner could be a good option. We spoke to Myles King, a former head chef with industry giant Mitchells & Butlers, who traded ovens for engines.
After 15 years in the catering industry, I was beginning to realise my passion for the job was coming to an end. All the long hours and missed social events was taking its toll. I felt I needed to make a change while I was still able to. It wasn't easy deciding what I wanted to do, plus the added pressure of having bills to pay means you still need to earn good money while you retrain, and that can be difficult to manage.
I had always been interested in cars, and I was fortunate to find a garage that was willing to help me retrain as a mechanic. Once I demonstrated my enthusiasm to learn, ability to work as part of a team, and my general hard-working attitude, I was able to prove my worth to the boss. Now he wants to know where the other chefs are that want to retrain! Starting over is never easy, but it is possible if you can find something you are passionate about. For me, it was absolutely the right decision at the right time.
Myles King, Mechanic.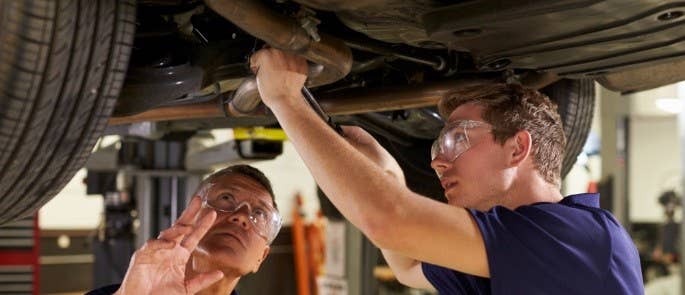 Marketing and PR
Quite often, chefs will have experience of marketing and public relations, whether it be from using Instagram for their workplace to showcase their menu items, or running promotional events to drive business and sales. You could combine your knowledge and experience by working for a company who specialise in marketing and PR for the hospitality sector. Don't be afraid to use your experience as it will help you offer valuable business insights.
Health and Exercise Roles
If you have a passion for healthy eating you could explore the option of becoming a personal trainer, a nutritionist or dietician. These roles would enable to you to help people through their diet, and exercise too if you choose that route. Recipe development will be a key part of your day to day job and each client will have different needs. To follow a career change from being a chef to a nutritionist, you may need to seek further qualifications. Your clients could be anyone – from individuals looking to change their diet, to working with sporting teams, to becoming a consultant for health care providers or food manufacturers. The opportunities could be limitless.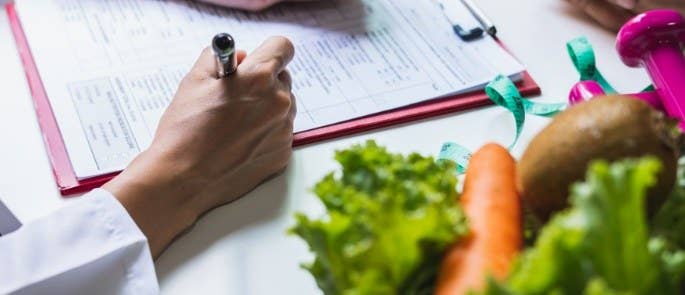 Kitchen Design
Another way in which chefs could use their experience and knowledge to their advantage when changing their career is through commercial kitchen design. We spoke to Victor Cardamone who has over 15 years' experience as a classically trained chef, and now runs his own business designing commercial kitchens all over the world. We asked him, what skills learnt from his time in the kitchen have helped him to start his own company?
One of the biggest skills I use today is the same skill or process a chef would use to create a new dish in the restaurant. First you visualise your end product, then reverse engineer a strategy to turn it into a reality. When I apply this to developing a commercial kitchen, I first must visualise the menu then establish the equipment needed, determine what other design and construction professionals I will need to develop this kitchen and then subsequently create a set of construction plans and equipment specifications needed to bring the kitchen to a reality. So, I would say the ability to accurately plan your work effectively while planning for contingencies, efficient time management for me, and my team; as well as people management skills and the ability to work with many people having different backgrounds and skill sets.
Victor Cardamone, Mise Designs.
Being able to see the kitchen in this way gives Victor an advantage –
I'm typically dubbed 'the solution guy' because I'm usually the only one that thoroughly understands both the needs of the commercial kitchen from an operator's point of view, as well as what is needed to correctly design and subsequently build it so everything fits together seamlessly.
Victor Cardamone, Mise Designs.
Utilising your skills in a way that helps others will give you opportunities to develop a new career. If you have experience with managing the kitchen, this could help you if you want to start your own business.
Teaching
For chefs who enjoy training new starters in the kitchen, you may feel drawn to a role where you can educate others. Many chefs make excellent teachers, especially those who have plenty of patience explaining things to staff, and those who enjoy helping others get better. Using your culinary expertise to educate others can be a rewarding job, but it will likely involve gaining further qualifications before you can begin.
Food Safety Expert
If you are a chef who loves the rules and regulations of food safety and feel passionate about ensuring the safety of the general public, you might want to consider a career change as an EHO, auditor or similar. It is not only councils who employ health inspectors, many supermarkets and manufacturers will employ people to make sure food safety controls are being adhered to. This role will allow you to use your knowledge of food safety practice, but will give you more routine and structure.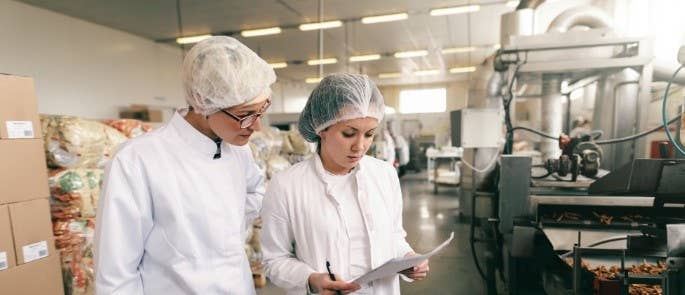 ---
The main thing to consider when looking for an alternative career is to look for a job that plays to your strengths, and your passions.
In my case, all of the skills I've developed as a chef have become not just essential, but instrumental in the success of my current career path.
Victor Cardamone, Mise Designs.
Wherever your career takes you, be sure to keep polishing your skills and challenging your job satisfaction. There are so many different jobs out there for chefs considering a career change, so don't settle for something if it doesn't make you happy.
---
What To Read Next: