How to Check References for Safer Recruitment
December 15, 2017
5 min read
Until you work with someone, you never know what they'll really be like. By checking references you can get details on a candidate from someone who has worked directly with them.
Previous employers tend to give two types of references: a factual reference or a full reference.
Factual references are short and only include key information, such as the candidate's name, dates of employment, and job title. These are actually the most common type of reference because they are seen as safer. They also work well for big companies who may not have time to write full references.
Full references offer a description of skills, capabilities, and accomplishments. They could be negative, neutral, or good. It's a common myth that references can't be bad! Many companies just avoid giving bad references because they fear legal action. The law on references states only that information must be accurate.
Contact referees after you've shortlisted candidates but before you interview. Then you can clarify any issues that arose during the reference check in the interview. Candidates should supply you with two references (one from their current employer, another from their last). Alternatively, if they have worked in a role with children and young people before but they don't now, they should give you referee contact details for that role.
You may also be interested in What to Look for When Interviewing a New Employee.
---
What to Ask in a Reference Check
Never accept a reference that has come directly from the candidate because it may be forged. Instead, contact the referees to check that the information the candidate gave you is accurate and to find out their opinion.
When you request a reference, provide a few questions to help the referee give you useful details. It's always a good idea to ask questions. It's up to the referee whether they answer in full and refusing to give a reference isn't always a sign that the candidate was bad, it could be a time restraint. Although, you would hope that old employers would make time for truly exceptional employees.
Provide each referee with the job description and person specification so that they can tailor the information they give you to the role. These are a few general questions that are good to ask, alongside these, try to tailor your questions to important aspects of the role. For instance, is team work essential? If it is, ask the referee for information on how they worked in a team.
How long did the candidate work for your organisation?
What was the nature of the candidate's role in your organisation?
What was the candidate's salary?
Did they receive bonuses or overtime payments in addition to this?
Where was the candidate employed before joining your organisation?
Could you comment on the employee's absence history?
Did the candidate have any weaknesses?
How does the candidate compare to their colleagues?
Did the candidate deliver urgent tasks on time?
Would you rehire the candidate?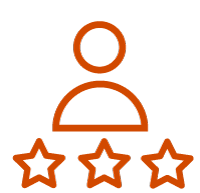 Need a Course?
Our Safer Recruitment Training Course will teach you about how to create an effective applicant information pack, how to successfully interview candidates, and how to carry out pre-appointment checks (including DBS checks) before a candidate is appointed.
---
Example of a Good Reference
A good reference explains why the candidate is qualified, is specific for the position, and has examples that demonstrate why the candidate is brilliant. The following example is a good reference for an English teaching position at a high school.
Most of all, good references tend to be enthusiastic and that's the most important factor to look for.
Dear Mr Egan,
It's a pleasure to provide this letter of recommendation for Louise as she pursues an English teaching position with your school. As the Head of English at Woodlands College, it has been a pleasure to have Louise on the English teaching with our team for four years.
We are so sad to see Louise leave us, but we fully support and understand her decision to follow her partner up north. I wholeheartedly recommend Louise, and if the opportunity arose, I would hire her back without a moments' pause.
Louise began her career with Woodlands College as a newly qualified teacher but brought with her several years' experience working with children with special educational needs. She has made instrumental contributions to the college and her enthusiasm will be greatly missed. Louise created and led an afterschool class that focused on teaching children with dyslexia methods of coping and improving literacy skills. She has received formal praise from many parents who have emphasised how she has boosted their child's self-esteem and helped them to enjoy a subject that they previously feared.
She also instigated several English projects that are now part of the curriculum, including a 'Rethinking Shakespeare' assignment that asked students to bring Shakespeare into the twenty-first century. Louise has the momentum and practical experience that can bring ideas to fruition. I'm confident that she will continue this with her next school.
Louise has my highest recommendation, and I look forward to learning more about the accomplishments that lie in her professional future. Please don't hesitate to contact me for any further information.
Warm regards,
Edward Joyce
Head of English
Woodlands College
E.Joyce@Woodlands.ac.uk
---
What About a Bad Reference?
Although many people think you can't give a bad reference, this isn't the case. It's more that employers don't like giving bad references because it could lead to legal action.
If you think it's important to provide an accurate (in other words, bad) reference you should stick to objective facts and ensure that you are providing data without your opinion. For example, 'Deanna worked with Alwoodley Youth Hockey Team between January 2015 and November 2015. She left to go to University.'
Another kind of bad reference is one that provides no examples of their behaviour. If all the information is something you can find out by looking at the candidate's CV, then you have a bad reference on your hand.
That doesn't mean that the candidate is a risky hire, instead, it could simply be that the referee isn't a great writer or hasn't written many references. But it might also be because the author has no clue who this person is or just isn't all that enthused about the candidate and that's a warning sign.
---
What to Read Next: