Bricklaying Risk Assessment: Free Template
March 27, 2023
5 min read
Bricklayers build walls and houses, repair chimneys and complete other refurbishing work. The job involves manual handling and often working on building or construction sites. Over the past five years, there have been, on average, 36 fatalities a year due to work-related injuries. Therefore, awareness of the health and safety risks when being a bricklayer is crucial.
In this article, we will outline the hazards you may come across as a bricklayer and discuss the importance of understanding how to ensure a safe working environment. We will also highlight the importance of having risk assessments in place, as well as provide a free risk assessment template for you to download and use in your setting.
---
What are the Hazards Associated with Bricklaying?
Working in the construction industry as a bricklayer is a rewarding career, however, there are various hazards that can pose a risk to your health and safety.
Some hazards include the following:
Working in confined spaces.
Manual handling.
Cuts, abrasions, bruises or crushing.
Falls from height.
Slips, trips and falls.
Contact with hazardous substances.
Dust and flying particles.
Noise.
Power and hand tools.
Hand-Arm Vibration Syndrome (HAVS).
Electricity.
Sun exposure.
Slinging and load handling.
This is not an exhaustive list and there may be other hazards specific to your workplace and work activity. As a result, it is imperative that you are aware of the hazards and risks that can arise when bricklaying so that you can ensure your own, and others', safety.

---
Why is Bricklaying Health and Safety Important?
As mentioned above, there are a multitude of different hazards and risks to health and safety when working as a bricklayer. Therefore, it is imperative that you follow the necessary precautions and control measures that are put in place to eliminate, or reduce the risk of, injury or ill health.
Your employer has a duty to protect you while at work and carrying out work activities. This is outlined in the Health and Safety at Work etc. Act 1974 and includes providing information, instruction and training to enable you to work in a safe way.
As an employee, you also have responsibilities for ensuring health and safety. These include the following:
Working in the way that you have been instructed.
Following the training that you have been given.
Taking reasonable care of your own safety, as well as the safety of others who may be affected by your work.
Correctly using the work equipment provided by your employer and reporting any defects.
For those who are self-employed, the above duties apply, in addition to other responsibilities for ensuring their work doesn't put others at risk. If you're self-employed and you employ workers, you have the same legal responsibilities as any other employer. As a result, you must ensure that you implement the necessary training, instruction, supervision and safety control measures.

Accidents and risk to health and safety are preventable by following safe systems of work, such as conducting risk assessments and implementing control measures. If a health and safety accident or incident does occur at work, it must be reported as soon as possible. Reporting accidents and incidents help to prevent them from reoccurring, this is also a legal duty. To learn more, take a look at our Reporting Injuries, Diseases and Dangerous Occurrences Regulations 2013 (RIDDOR) training course.
Having the appropriate safety control measures in place is important to ensure everyone's health and safety. If you are working at someone's house, they may want to look over your safety measures to ensure that you have followed the correct health and safety protocol to apply safe working practices in their setting.
---
How Do I Ensure a Safe Working Procedure for Bricklaying?
One of the ways that employers can keep you safe at work is by providing the necessary training and encouraging toolbox talks for regular reminders of health and safety risks and the precautions to take. Another way to keep bricklayers safe is through completing a bricklaying risk assessment.
Risk assessments are tools to identify the potential, and current, hazards in the workplace or those that can result from work activities that could cause harm. They also outline the steps that can, and will, be taken to minimise the risks to health and safety. A bricklaying risk assessment should be completed to raise awareness of the potential risks and to develop safe working procedures.

Bricklaying risk assessments can be used for the following:
To identify hazards and risks from the workplace and work activity.
To outline the control measures required for the workplace or work activity.
To assist in forming safe working method statements.
To help new workers understand some of the risks of the workplace or work activity and how they can work safely.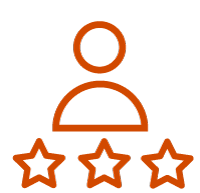 Looking to Learn More?
Our range of Health and Safety Training Courses include Health and Safety Training for Employees, Health and Safety Training for Managers as well as Risk Assessment Training and will help you to ensure safe working practices in your workplace.
To control the hazards and risks from bricklaying, control measures should be put in place. The following list outlines some health and safety risks, along with some potential control measures that could be used.
Slips, trips and falls – clean your work area as you go and report any safety hazards immediately.
Hand hygiene – ensure you have access to proper hand hygiene facilities and regularly wash your hands.
Hazardous substances – ensure the appropriate PPE is used when coming into contact with hazardous substances.
Safety in excavations – check if an excavation site has been inspected before entering.
Dust and flying particles – ensure the correct PPE and extraction equipment is used when doing a work activity that creates dust and flying particles.
Manual handling – ensure you follow your training in manual handling.
Falls from height – use fall protection equipment, such as a safety harness.
Noise – use the appropriate ear protection when needed.
Power and hand tools – use tools as intended and trained, also check for any defects before using them.
Hand-Arm Vibration Syndrome (HAVS) – use the correct tools for the work activity and check for any defects before use.
Electricity – ensure cables are off the ground and away from water or wet areas.
Sun exposure – keep covered, stay in the shade and apply sun cream on exposed skin.
Slinging and load handling – only engage in slinging and load handling if you have been properly trained to do so.

The competent person is responsible for ensuring safe working practices for bricklaying. Competence is a combination of the training, skills, experience and knowledge that a person has and their ability to apply them safely. Anyone completing a risk assessment would need to be suitably competent and have sufficient knowledge to be able to carry out the risk assessment process safely and accurately.
---
Free Bricklaying Risk Assessment
Here we have provided a free bricklaying risk assessment template. You can download this template and use it to identify the hazards in your workplace and those that result from bricklaying.
The risk assessment template includes spaces for you to fill in regarding the health and safety risks specific to your work activity and environment. You can use the hazards listed in this article as prompts for some of the hazards you might come across.
---
We hope you have enjoyed reading this article about the importance of bricklaying risk assessments. If you have any questions or want to find more information about the topics covered, please don't hesitate to get in touch with us at High Speed Training!
---
Further Resources: