10 Employee Engagement Strategies for 2019
October 1, 2018
6 min read
Employee engagement is something that we all want to achieve. Engaged employees are more productive and motivated and overall morale is higher. In turn, this creates a much better workplace culture and a higher work output.
However, a study commissioned by Cascade HR revealed that employee engagement was the biggest HR challenge of 2018. This was closely followed by staff retention, absence management, recruitment, and succession planning.
To help you in these challenging times, we offer you some tips and employee engagement strategies to turn it around.
---
Why is Employee Engagement so Important?
Nobody can deny the importance of employee engagement. Whilst it's a big concern for HR departments nationally, it also affects entire companies and all staff members. Therefore, nailing employee engagement isn't just desirable, it's essential.
Furthermore, as employees feel more engaged, the other large HR concerns will reduce as a result. If employees feel more engaged, they will be less likely to look for other jobs, which in turn helps you to retain staff. Additionally, people will be less prone to absenteeism (reducing the challenge of absence management) and you won't have to recruit as often.
Further reasons why employee engagement is important include:
The lower the engagement, the lower the level of morale.
Employees are less likely to take time off due to feeling disengaged.
Staff are more likely to stay in their jobs, which reduces recruitment costs. For more on this topic, take a look at Causes of Employee Turnover and Strategies to Reduce it. 
Disengaged staff may lose interest in their job and so produce work of a lower quality.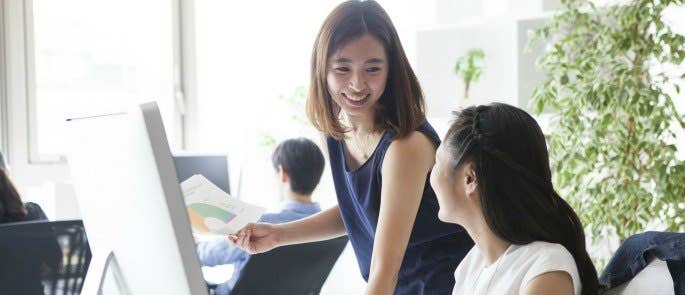 ---
10 of Our Favourite Employee Engagement Ideas
Employees ultimately feel engaged when the goals of the company and their ambitions are the same. Workplaces wouldn't be able to operate without their employees, so nailing engagement really should be your top priority. Here, we offer a range of employee engagement strategies for you to try.
Provide Opportunities for Development
Employees will feel disengaged if you don't offer opportunities for them to progress. No matter your industry, everybody wants the opportunity to grow in their career and feel like they're fulfilling their potential. Failing to accommodate this may make employees think you don't care about their development and that they'll be stuck at the same level forever, so will begin to look elsewhere.
To combat this, you must invest in your employees. Allow training requests and push employee training. Ask all your staff to complete a professional development plan which gives them the opportunity to work on new skills and challenges for their personal development. Map out career plans and job profiles so employees know how they can progress and what they need to do to get there. Training staff doesn't have to be costly or time consuming. For more information, visit our article discussing the benefits of online training for your employees and business.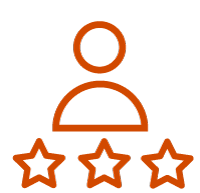 Need a Course?
Take a look at our online training course library, where you'll find everything from to Communication Skills Training to Leadership and Management Training.
Adopt Transparent Leadership
Employees often struggle to trust business owners and managers, especially if things are often kept secret and communication is limited. As a result, you should communicate openly with all your employees and ensure they're not left in the dark about certain developments. Provide job security and always deliver on your promises.
Ensure a Good Work-Life Balance
Maintaining an equal work-life balance is essential in all work environments. If employees feel under great amounts of pressure with workloads and deadlines, it contributes to employee burnout, staff being signed off work, and people leaving their job.
To improve work-life balance, you should:
Ensure all employees take their full lunch breaks and have a comfy place to do this.
Make sure nobody takes work home with them.
Offer the opportunity to work remotely.
Allow flexible working and schedules.
Discuss the individual needs of each employee with them and give them the chance to communicate what would work best for them.
Offer Personal Incentives
To increase employee engagement, you shouldn't just offer more incentives and benefits. Instead, offer ones that are personal and customised. Incentives should suit the specific needs and values of each specific employee, so ask them what benefits they'd like most from your business and work on arranging them.
For example, a young employee may want more holiday days. As such, you could offer the opportunity to earn more days by meeting certain work standards.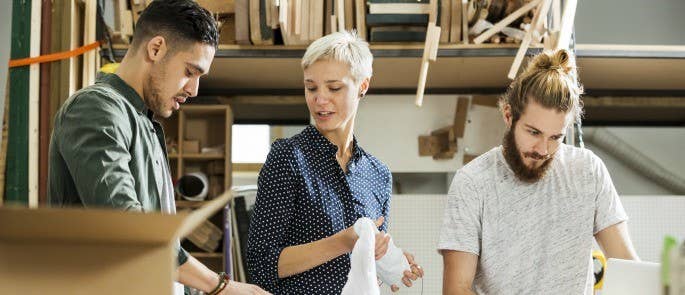 Invest in Health and Wellness
When staff feel stressed at work they're more likely to feel disengaged. Focus on improving employee wellbeing and consider even implementing your own workplace wellbeing programme. This will show your workforce that you take their health and wellbeing seriously and you can create a programme that's relevant to your specific work environment. It's also a way of aligning your values more closely with those of your employees.
Create a Better Work Environment
Motivation and production are reduced when environments are dark and dingy. On the other hand, when people are comfortable in their surroundings, their work improves and they feel more satisfied. Making your workplace look nicer doesn't need to break the bank, either. Some suggestions for creating a better work environment are:
Ensure the paint on the walls looks fresh and not tired.
Let in lots of natural light and keep artificial lighting to a minimum (where possible).
Maintain a cool airflow and good levels of ventilation.
If you work in an office, embrace an open office environment. Move away from cubicles and allow a space that facilitates discussion and collaboration.
Allow employees to personalise their work area (where appropriate).
Personalise the workplace with plants, photos from Christmas parties gone by, etc.
Celebrate Your Employees and Their Achievements
Nobody wants to feel that their hard work isn't recognised or appreciated. You should always aim to give back to your employees – after all, you wouldn't have a company without them. When a member of staff goes above and beyond you should reward them. For example, treat them to a free lunch or an extra half day of holiday.
As well as this, you should celebrate your employees in general, not just their professional achievements. For example, when it's somebody's birthday, get everyone to sign a card and bring in a cake for the day. You should also get to know your employees individually – what do they enjoy and what are their hobbies? Recognise your staff as people – not just workers – and watch engagement improve.
Establish a Great Company Culture
Company culture is especially important in all workplaces – nobody wants to work in an environment where people don't get on, feel unmotivated, and where morale is low. All staff want to feel comfortable and happy in the work environment they're in.
Establishing a good company culture doesn't have to be a big challenge. You could:
Encourage team building activities. Make sure that everyone can get involved in them so nobody feels excluded.
Celebrate successes, such as a great piece of work or a record month for sales.
Create a nice work environment.
Support a great charity cause or encourage volunteering opportunities.
It's also important to remember that part of having a good company culture is maintaining it. Speak to your employees about what they think is working and how they think you could improve.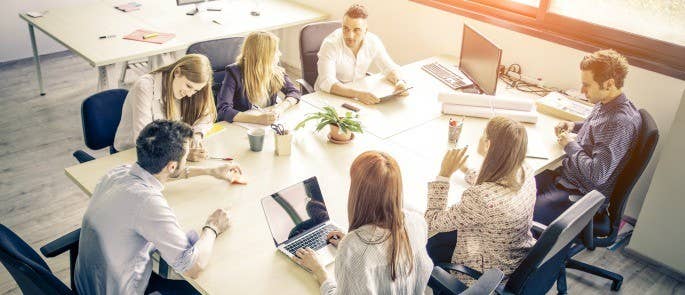 Have Values
You should establish clear company values and communicate these to all employees so they know what they're working towards. You should also let teams choose their own set of values so employees feel a sense of responsibility and that they've chosen their own goals.
Show Respect
Everybody wants to feel respected, especially in an environment where they spend 8 hours a day. You should always respect your employees and what they value. Encourage diversity and individuality and plan social events that cater to the needs of each individual and doesn't exclude anyone. You should also have a clear procedure in place to deal with employees who disrespect others.
---
This article has explained the importance of employee engagement and offered a range of employee engagement ideas. Follow this guide to ensure your staff feel happy and valued at work and watch engagement improve.
---
What to Read Next: