Free 14 Allergens Poster
October 30, 2019
3 min read
There are an estimated 2 million people in the UK with a diagnosed food allergy. If someone consumes food that they're allergic to, their reaction can range from mild rashes and swelling to a life-threatening shock in the body.
With such serious consequences on the line, it's clear why there are food safety and labelling laws in place. In order for businesses to comply with these, it's crucial for everyone to be educated in what the most common allergens are and how to avoid cross-contact.
To help with this, we've created a free food allergens poster that you can display in your workplace. Whether it's for the kitchen of a restaurant, school, pub, or hotel, this poster will help everyone to remember the 14 named allergens. You can find it at the end of this article.
---
Why Should I Use a Food Allergen Poster?
Anyone who works with food must know how to prevent food safety risks. This includes controlling allergenic hazards. From food storage to food handling, staff must keep anything containing allergens separate from ready to eat food. Otherwise, you could seriously put people with allergies at risk of harm.
Controlling the risks posed by allergens is a legal requirement under food safety and labelling laws. Natasha's Law in particular, which is due to come into force in 2021, will establish even stricter food labelling requirements. Its aim is to make it clearer to customers which foods contain allergens and prevent serious reactions that can result in death.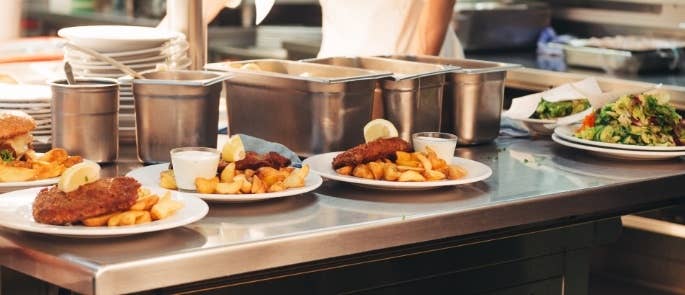 Mitigating Allergen Risks in Food Businesses
Barbara Hirst is a Consultant for Reading Scientific Services Ltd (RSSL), specialising in allergen management, risk assessment and control. In a recent presentation for the Food Safety Briefing, Barbara highlighted the issue of communication as a barrier to managing allergens effectively.  Barbara advises that businesses should pay serious attention to the way in which they communicate the presence of allergens both to their staff and to their consumers. Implementing regular awareness training and dedicating attention to product packaging and labelling should be areas of priority.
It is imperative that staff can fully recognise all 14 named allergens. As part of a fully considered risk management approach, displaying a food allergen poster in the workplace would provide businesses with a frequent reminder.
Keeping allergens in front of mind is also particularly important for food establishments who serve to high risk groups. For example, schools or residential care settings with children and the elderly. The consequences of them suffering a reaction could be even more severe. This is why it's so vital for staff to understand and control allergens in their workplace.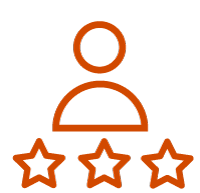 Need a Course?
Our Food Allergen Awareness Training will teach you how to comply with the UK's allergen laws, so you understand which foods commonly cause allergic reactions, how these should be labelled on food products under the EU Food Information for Consumers (FIC) Regulation, and how to ensure customers are provided with accurate information about the food they are purchasing.
---
If there are any risks of undeclared allergens in your product, you must take steps to recall this product immediately. Our Product Recall Template is a downloadable resource with full guidance on the procedure to follow, in addition to a blank template for you to use straight away.
---
Free Downloadable Food Allergens Poster
Our free food allergens poster displays the 14 named allergens, as listed in Annex II of the EU Food Information for Consumers Regulation. With clear and simple illustrations, the poster enables everyone to see at a glance what allergens they must control in their premises, whether it's the kitchen of a restaurant or a public school.
Make sure to display this poster in a location where everyone will frequently see it. Doing so will help staff to become well-acquainted with all 14 allergens and remember to safely handle them.
You can download and print this PDF poster instantly with the button below.
---
It may be unavoidable to have allergens in your kitchen, but avoiding cross contact is a necessity. As long as staff can easily recognise all 14 named allergens, they can follow essential food safety procedures to prevent them from harming people. Make sure everyone in your workplace understands allergens and how to handle them safely.
---
What to Read Next: