What Should a School Food Allergy Policy Cover?
September 9, 2019
5 min read
Children spend a significant amount of their life in education, where they should feel able to reach their full potential and also feel safe from harm. Unfortunately, those with allergies may face daily threats from food around them, and the busy nature of schools can amplify this very real danger.
Allergies are at best mild rashes and coughing, but at worst can be a matter of life and death. According to UK government statistics, 17% of fatal allergic reactions in children occur while they are at school. What's more is no two situations are alike. Multiple children in a school could have allergies, potentially all to different foods.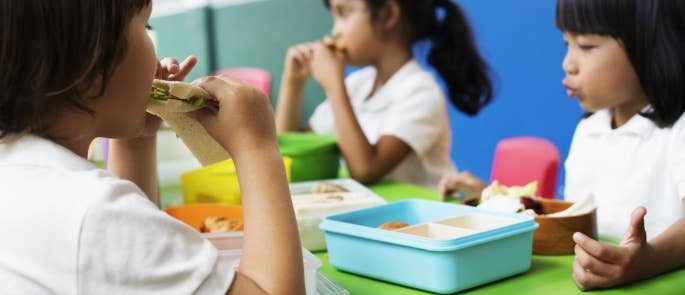 Therefore, all schools must have a suitable food allergy policy in place.
This article will explain exactly what a policy should cover. It will look at how to tailor it based on the needs of those with allergies and the way your school runs.
---
Food Allergy School Guidelines
The law requires schools to make arrangements for students with medical conditions, including food allergies. The Children and Families Act 2014 and the statutory guidance Supporting pupils at school with medical conditions set out the duties that schools must fulfil. This includes implementing a suitable food allergy policy, which explains how the school will control risks and what emergency procedures are in place.
More specifically, controlling allergens in a school usually involves having strict rules for how food is provided and shared. It also requires a school-wide awareness of allergens and anaphylaxis, and the cooperation of everyone who supports the child in and out of school.
---
Should I Have A Nut Free School Policy?
A blanket approach to controlling allergens – such as having a nut free school – is often not necessary, and can in fact be harmful in the long term. It can create a false sense of security for children with allergies and hinder everyone's awareness of allergies.
Understanding the risks that allergens pose is valuable not just for children's time in education, but for life in general. As education providers, schools could take this opportunity to teach everyone – pupils, parents, and teachers alike – about the dangers allergens pose and how to uphold food safety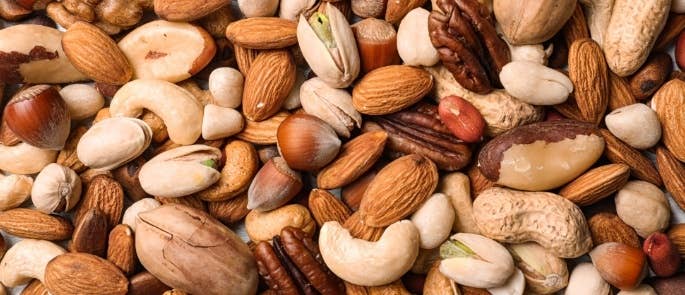 If your school does decide to go nut free, the food allergy policy should clearly state how they will enforce this and what emergency procedures are in place.
---
Jump to your free 14 Allergens poster & display in key areas around school!
---
Can Schools Have Spare EpiPens?
The Human Medicines (Amendment) Regulations 2017 allow schools to buy spare adrenaline auto-injector (AAI) devices, such as EpiPens, for emergency use without needing a prescription. Stocking spare EpiPens in schools is not mandatory, but schools are highly recommended to do so. If they do, they should include information about this in the food allergy policy's section on emergency procedures. Spare injectors can, and do, save children's lives.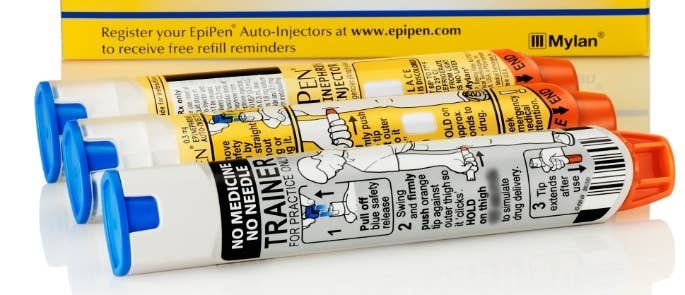 This allowance came about due to a fatal case of anaphylaxis in a school in 2017. During lunch at the school in West London, a student flicked a piece of cheese at another student – 13-year old Karanbir. While he meant no harm, he unfortunately didn't know the consequences of his actions. Karanbir suffered a serious allergic reaction to the cheese.
Staff attempted to use Karanbir's adrenaline pen 10 minutes after he went into shock, but it was out of date and he had no backup pen. Paramedics didn't arrive until 30 minutes after the reaction. By then, Karanbir had gone into cardiac arrest and lost a serious amount of oxygen. 11 days later, he died in hospital.
This tragic case now acts as a warning to schools who have insufficient emergency procedures in place. While your policy may be clear about its lunch menus, cooking classes, and cleaning procedures, the worst can still happen. Prevention is better than reaction, but being able to react in an emergency is still vital.
We'll look at how to implement spare adrenaline auto-injectors in a school's emergency procedures at the end of the next section.
---
What Should My School's Food Allergy Policy Include?
The details you need to include in a school's food allergy policy depends on the specific risks in your setting. However, all policies need to cover certain essential topics. There are a lot of unobvious areas to consider that can pose a real risk to children with allergies – such as school trips – and it's the school's responsibility to prepare for them.
Your school's food allergy policy should clearly cover the following:
An explanation of allergies and anaphylaxis.
This demonstrates an understanding of the risks and provides an essential awareness to everyone in the school, as all staff should have access to the policy. It should define what can cause allergic reactions, including cross-contamination and airborne risks, and how to identify symptoms.
The role of the school's catering team in preventing allergen risks.
For example, they could produce detailed information on all the food and drink that the school provides, so students with allergies know exactly what they can and can't have. The school may also wish to introduce students to the catering team and, with their and their parents' consent, provide photos to help catering staff identify them.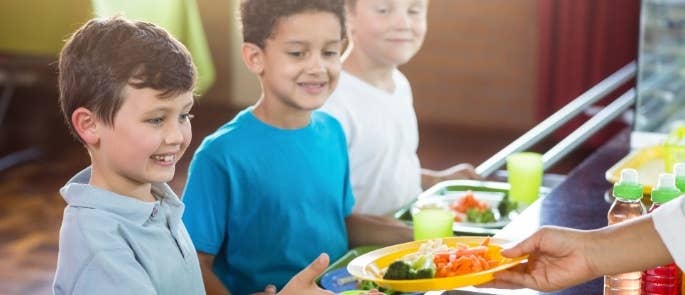 The role of others around the school and the training they will receive.
Everyone has a part to play in preventing allergens, from students and teachers to kitchen staff and cleaners. This section should explain what everyone will do to support students with allergies and what training they'll receive to help them control the risks.
Level 2 Food Hygiene for Catering and Allergy or Anaphylaxis awareness training for both catering staff and teachers would be appropriate, as well as in-house training on emergency procedures. The school should also consider having procedures for raising all students' awareness of allergens and explaining what they should or shouldn't do to help.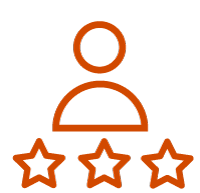 Need a Course?
Online training can be an excellent solution when time and resources are stretched. Most of High Speed Training's courses can be completed in 2 hours or less and all in the comfort of your own home or office. View our course library for schools or call a member of our dedicated support team on 0333 006 7000.
---
How the school will cooperate with others to produce comprehensive health care plans.
Government guidance on supporting pupils with medical conditions states that school leaders should consult health and social care professionals, pupils, and parents to ensure their needs are properly understood and supported. The school should work with them to create an individual medical care plan for students with allergies. This plan must then be communicated to all relevant staff.
How they will manage allergen risks posed by activities outside of the school's normal routine.
For example, school trips and bake sales for charity events. The policy should explain what arrangements they will make for children with allergies in these situations, such as communicating with the caterers and ensuring there is a plan in place for emergencies.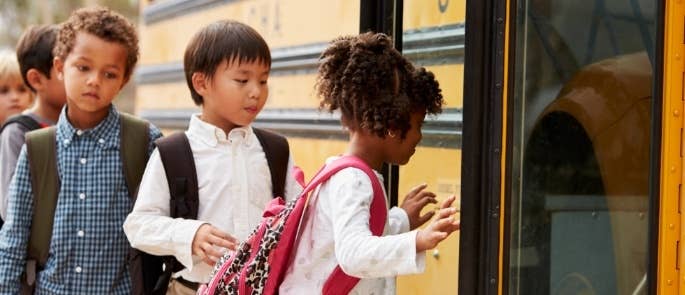 Emergency procedures, or "anaphylaxis protocol" as it's sometimes referred to.
It's vital for schools to show they can recognise reactions and respond quickly and appropriately in an emergency. This section should list what steps people will follow, including calling emergency services, giving antihistamines, administering the student's injector, or using a spare injector where the students' own prescribed AAI isn't usable.
To acquire spare injectors, you must produce a written letter to the pharmacy you're requesting them from. The government's Department of Health provides a template for this here.
Staff can volunteer to be trained in how to use spare injectors, though it is safe for non-healthcare professionals, including family members and teachers, to administer them. Some basic training about using injectors for those who volunteer can be highly beneficial, as it will make them feel more confident in responding to emergencies.
For further advice on using spare injectors, you can visit the Department of Health's guidance document.
---
Free Food Allergens Poster for Schools
Print out and display this handy poster in school kitchens, snack areas and around the classroom to make sure everyone is kept informed.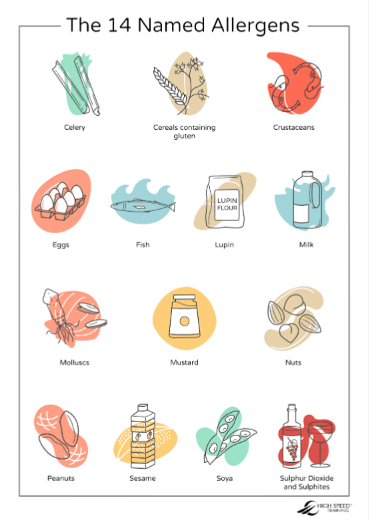 ---
All schools should have suitable food allergy safety procedures and a written policy in place. Effective preventative measures can only go so far though – even the smallest fragment of an allergen can harm an allergic child. A fast response could be the difference between life and death.
Therefore, establishing effective emergency procedures school-wide, detailing these in your policy, and communicating it throughout the school is vital.
---
What to Read Next: