Employee Retention Strategies: Guidance on Retaining Staff
July 29, 2022
5 min read
Retaining employees should be a key focus for all organisations, as high staff turnover can not only impact the wellbeing and morale of a workforce but consequently leads to a loss of productivity.
There are many negative consequences of poor staff retention, and HR leaders are increasingly recognising the importance of having robust retention strategies in place, with this issue set to become a top priority going forwards.
This article will look at what employee retention is, why it is important and how employers can attract and retain talent. We will also provide some examples of strategies you could implement to help improve employee retention and increase motivation.
---
What is Employee Retention?
Employee retention refers to an organisation's ability to prevent undesirable levels of staff turnover and sustain a workforce that chooses to remain in their employment rather than to leave and seek opportunities elsewhere.
A company's retention can often be shown by a simple statistic, such as a percentage of how many employees left and remained during a set time frame and results can be looked at comparatively year on year.
Sometimes, a more in-depth view may be needed to gain a clearer picture of how problematic the situation is. For example, those that retired during the set time frame may be excluded when analysing retention levels and causes of concern.

Regardless of industry or organisation type and size, understanding how to retain staff is necessary for all employers. Gaining an understanding of why staff leave can help inform new strategies and processes that aim to encourage staff to stay. Everyone from employers and employees to customers and partnerships can benefit from a well motivated and productive workforce.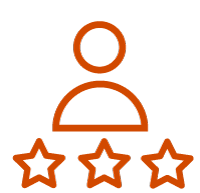 Want to learn more?
Having people within your organisation that understand how to support others to be the best they can be is an invaluable asset. We offer courses in Leadership and Management, Professional Development and Coaching and Mentoring to help you achieve your retention goals and make the most of your workforce.
There are many reasons why staff choose to leave their employment and whilst some are personal and can not be prevented, there are some common themes that every company would benefit from considering when it comes to improving employee experience and increasing retention. Causes of employee turnover can include:
Poor work-life balance.
Lack of flexible working.
Low staff morale.
Poor management and leadership support.
Low pay.
Lack of career progression.
Not enough training and development opportunities.
Poor working conditions.
Each of these causes can be addressed and improved with some time and investment. Investing in these areas and current staff are just some of the ways your business can show the importance it places on valuing its employees.

---
Why is Employee Retention Important?
The quality and contentment of a workforce is often seen as a reflection of the business itself. It is easy to think that a company with a high staff turnover does not value their staff and therefore may not value their clients, customers and partnerships either.
There can be many negative implications of poor employee retention, including:
Increased recruitment costs – this can come from the time and resources required to advertise, interview and induct new recruits, as well as the advertisements and/or agency costs involved.
Poor reputation – this could come from word of mouth or via reviews from past employees or customers that have had negative experiences.
Reduced productivity – depending on the nature of your business, this could mean being unable to meet project deadlines, not keeping up with stock and delivery demands, or struggling to maintain customers etc.
Poor team morale – this could come from the underlying reasons for staff leaving, becoming disheartened to see colleagues go, or from the added work pressures that come from being under-staffed.
Employee retention is incredibly important to not only avoid these negative issues, but to reap other benefits that can lead to a more successful business. Some of which include:
Reduced recruitment costs – the time and money required to recruit new staff can be incredibly costly, money saved could be used to invest in current staff.
Increased employee loyalty – having long-term staff can increase loyalty and promote a workforce who are more likely to believe in and work toward the company's goals. Loyal staff tend to be more productive, engaged and responsive to the needs of the business.
A more skilled workforce – the longer staff remain with the business the more knowledgeable and skilled they can become, invest in their training and development and consider promoting internally.
Better working relationships – staff who have worked together for longer will better understand each other, this can benefit teamwork and collaboration and create a more open and supportive network.
Improved culture and working environment – when staff are happy, the working environment is more positive. Positive, long-term employees support and encourage a good working culture.
Increased productivity and revenue – by retaining staff and avoiding frequent periods of understaffing, the business is likely to be more productive, leading to increased revenue. This productively not only comes from a consistent workforce, but also happier staff.
Happier customers – having more consistent and experienced staff and good staffing levels can lead to better relationships and a higher-quality service being delivered to customers.
As technology continues to develop and change both our working and day to day lives, employee retention becomes more important than ever. Businesses need a stable and skilful workforce to support and navigate the future before us.
How prepared is your business for the rapidly changing future of work? Download our latest report to discover the key to keeping up in an age of digital transformation.

Impact of Technology on Employment
One of the first steps to successful staff retention is the recruitment process itself. There are many ways to help ensure the most suitable candidates are targeted and recruited, and technology now plays a large role in that process.
From the numerous job sites and apps available to the applications and interviews themselves, technology can be involved throughout.
The way technology is used within your business will likely depend upon its nature and size, but for many, its use is becoming an integral part of daily life and utilising its benefits can help improve many areas of business.
For example, it is well known that the onboarding process has a significant impact on employee experience and retention, and therefore harnessing the benefits of technology to improve training, communication, contact and support during this time can be a great asset.
The right technology can also help staff to work more autonomously, which often helps them to work more flexibly, and gain greater satisfaction and motivation in their work.

As new developments in areas, such as automation, machine learning, robotics, analytics, and connectivity become more accessible, it is important for employers to think about the role technology will play in the future of their business and what new skills their workforce will need going forward.
This can be a great opportunity to challenge and develop staff and improve engagement and interest whilst renewing motivation.
Reskilling and upskilling staff can be an important part of continuous professional development. For further insights into the impact of technology on employment, take a look at our articles – What are the Skills for the Future of Work? and What is the Importance of Digital Skills in the Workplace?
When looking to teach new skills, technology can provide access to a range of training and support opportunities, whether via text, video calls, websites, e-learning or apps.
It can improve internal communications and help employers to reach out to employees in an accessible and flexible way, particularly useful for those working remotely and unsociable hours. It can also be utilised to seek out and attract new talent for the business.
---
How Might Employers Better Attract and Retain Talent?
It is important to attract the right candidates for both the vacancy advertised and for the organisation as a whole. Recruiting in this way helps to avoid wasted time and resources on recruiting those who are unlikely to go the distance and have a long, successful employment with you.
To help attract new talent:
Clearly set out the company's values and culture.
Provide an accurate and informative job description.
Be clear on what skills and experience you require from the candidate.
Showcase the benefits and perks on offer.
Highlight a commitment to learning and development.
Show that you understand the importance of staff wellbeing.

To retain both new and existing talent:
Successful retention requires planning and the implementation of strategies designed to motivate, develop and drive employees in successful employment within the business.
---
Strategies to Improve Employee Retention and Motivation
When developing strategies to improve retention and motivation it is important to understand the needs of the workforce. Often there can be benefits and rewards in place for staff that do not reflect their needs and therefore provide them with little motivation. You can not improve people's desire to stay if you don't have processes in place to learn why they leave.
One way to improve retention and motivation is to provide staff with opportunities to give feedback as it can be a useful tool in detecting areas for improvement. This could come from discussions during a one-to-one, staff surveys or exit interviews.
Look out for patterns and repeated themes, have staff members left for more progressive roles? Are you receiving and declining a number of training requests? Is time off for stress related issues a common occurrence?

Aside from focussing on the reasons for leaving, there are several ways to help motivate staff and increase their engagement, loyalty and satisfaction within their role and the company as a whole. When setting out a retention plan, consider:
Having clear career progression pathways.
Providing training and development opportunities.
Supporting both personal and professional development.
Ensuring quality and effective management and leadership within the organisation.
Having staff recognition programs in place.
Promoting a healthy work/life balance.
Fostering a supportive and inclusive environment.
Providing flexible working opportunities e.g. flexitime, remote working, flexible hours and job shares.
Utilising and encouraging specialised skills, for example being a T-shaped employee- What Does it Mean to be a T-Shaped Employee?
Working with a purpose and developing a culture that employees can feel passionate about being a part of.
Offering a benefits and perks package informed by the needs of staff.
---
Ensuring there are processes in place to help recognise and retain employees and their value within the business, such as investing in their training and development and providing effective leadership, helps to create and maintain a happy, productive and successful workforce.
---
Further Resources: