Interview Questions for the Hospitality Industry: A Guide for Employers
January 5, 2017
12 min read
Our experts have compiled a list of the best interview questions for hospitality industries, to help you hire outstanding bar staff, hosts, chefs, and servers.
---
Interviewing Tips
It's one thing to have interview questions ready, it's another to ask them in the right way. Asking the right kind of questions gets the most revealing answers, so the questions we set out in this article are designed to elicit experienced based answers – not hypothetical ones.
During the interview, take a step back, remember to take a breath, and be alert to how interviewees use language. How people use language tells you a great deal about whether they are telling the truth. Putting a reminder on your notes to consider language can help you when you're in the interview.
You want your candidate to answer your questions with anecdotes or stories – it's much harder to make up stories than it is to be hypothetical and say "I would do this…" and "I would do that…"
The use of first person pronouns and the past tense is also a good indicator that someone is genuine.
You should be concerned if the answers you're getting are totally hypothetical – it's a warning sign that you have someone bluffing their way through the interview.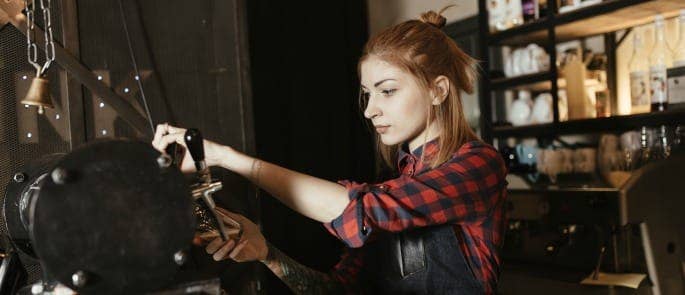 ---
Interview Questions for Bar Staff
Great bar staff know that there's more to bartending than just making drinks.
Without wanting to sound cliché, you are offering customers an experience. There are ways to ease the wait and ways to acknowledge a customer even when the bar is hectic. Great bartenders know how to adopt a calm exterior and project this onto their guests.
With that in mind, here are 7 of our best interview questions for bar staff:
Could you give me two reasons why it's important to practice free pouring and calibration?
There are four good answers for this question, so you're pretty nice asking for two.
This answer is based on compliance; you're looking for someone who can demonstrate an awareness of the correct alcohol content e.g. weights, measures, and driving implications, etc.
So you can create the right balance of flavours, you don't want any of the contents to overpower each other.
You're looking for an answer that shows an awareness of sales versus stock. Someone good would say that it's important because the right quantity is being poured and the right amount is being charged for it. But your super bar staff might also mention that miss-pouring will affect the gross profit of the product.
Practising calibration is important because if you are free pouring with no idea how much is going on you have no control over wastage, and you might end up spilling loads.
Could you tell me about a time you've up-sold a Gin & Tonic?
Here you want to hear an example of when your interviewee up-sold the ever-popular G&T.
Ways to upsell could include offering premium tonic waters, different flavoured gins, asking what size drink they want, etc. Look out for personalised methods of upselling – someone with an attitude for innovation is likely to tell you an anecdote involving a method they've come up with themselves. This question is a good one for uncovering attitude.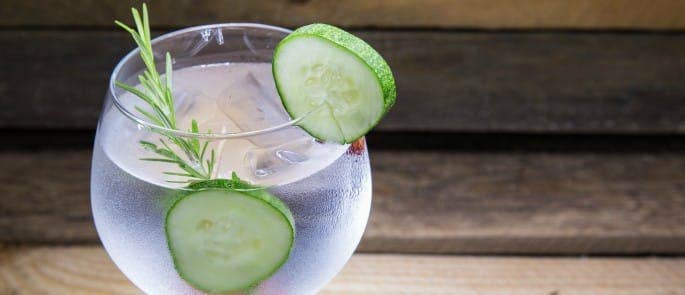 In the past, what have you done if you suspected that an underage person was using a borrowed ID?
You want to hear that they'd seize the ID and record it.
And as a follow-up – if they don't automatically say it – it might be good to ask what details they'd record. They should record name on ID, address on ID, D.O.B on ID, the date and time that the offence happened, a brief description of the event, and of the person using the fake ID.
As another follow-up question, you can also ask them how they'd act if the person complained.
Answer: If the person complains, take them into an office or quiet area to explain why you have seized the ID. Bonus points if they include that they'd inform them that they may be able to retrieve the ID from the police within the deadline set out on the bailment agreement form.
Bonus points if they mention the National Pubwatch scheme.
Could you describe a time when you've had to handle someone who's persistently harassing another group of customers?
There are a few ways to handle nightmare customers.
Generally, you need to keep tabs on what they are drinking; you don't want them to get worse. You could also try to focus on their friends. Can any of them help?
They are more likely to listen to friends than you.
Be polite, tell them that you value their custom, and try not to embarrass them.
You can also ask for help from a manager or get the police; you don't want them driving or wandering around the street harassing other people. And, finally, call a taxi and try to get them home.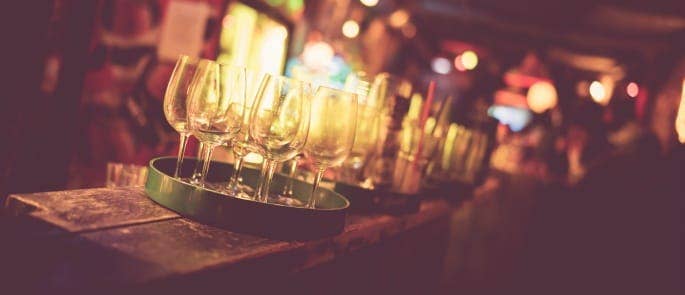 When a colleague has been inappropriately spoken to how have you responded?
In this scenario, it's easy to get the wrong end of the stick, so a good candidate will speak to their colleague and try to understand the situation.
If there's a manager about, there's also the option to speak to them and let them know that a customer is being inappropriate to your colleague.
And, if it's obvious that something's kicking off, your candidate might say that they would try taking over serving on that part of the bar. They might be able to divert their attention by talking about something else.
It's 10.30pm on a Monday evening, and you're open until midnight. You've not sold a drink for an hour, you're in charge, and you've got somewhere to be straight after work – what would you do?
This one is a hypothetical question. Asking this one interspersed with the others will give your bad candidates an opportunity to try bluff – see if you can pick up on it. Hopefully, your good candidate will tell you about a past experience, and they'll be able to explain WHY it's important to remain open.
Here's a good example answer "On a slow night I get cleaning done, tidy the shelves, clean the cellar, move empty barrels, rotate the bottles in the fridge, check use-by dates on the crisps, etc. When I first started managing a bar, I learnt never to close early." 
"Staying open promotes the integrity of the bar and you never know who might walk in, the owner might stroll in with friends, your boss might be passing and want a quick pint, or a large group of people could walk up from a nearby bar or restaurant. I've learnt that closing early can really damage your reputation. You have opening times, and you've got to stick to them. If you start moving the goalposts, you'll lose customers." 
Can you tell me about a time when you've been alone, and a beer delivery has arrived in the middle of a busy shift?
Again, this is a scenario that has a few ways that it could be handled. You'll know from your own experience what you think is right. Here are our two cents:
Best practice is to see the delivery in when it arrives. Check off the items and make sure that it's all there and intact.

When you're tight on time, it might seem ok to ask the delivery guys to check the delivery off and put it in the cellar or storage area. But, realistically, this leaves the delivery guys to their own devices. They may do a fine job, but if they don't and they leave products in the yard or in view of the public, who knows what might happen. 

Another option is to explain the situation to the delivery guys and see if they can come back later in the day.

Or perhaps you could call your manager/owner and ask them to come back or arrange someone to see the delivery in.
---
Interview Questions for Hosts
A host is the first face your guests see when they enter a restaurant. They need impeccable organisation skills and a warm customer demeanour.
Could you tell me about a time when a booking arrived, and their table was not ready, and there were no available tables to use? 
In this scenario, there are a few best practice ways to respond and keep guests feeling happy. Some good reactions are to:
Explain the situation and be honest. If the table before were late arriving they should have been told that the table would be required at 8pm.

Offer some complimentary drinks and sit them in a waiting area or bar.

Whilst they are waiting they should be offered menus to look at so that they do not have to wait again when they get to their table.

And if everyone has decided, their order can be taken whilst they are waiting.

Discount may be applied at the end of their meal if it's required (but, hopefully, your host's gleaming smile and service will have rectified the issue by now). 
Can you describe how you prepare for an evening as a host?
All businesses are different, and every host has their own way of doing things. Generally, though, good hosts will mention things like:
Having an up to date table plan – either a handwritten or electronic one. Bonus points if they mentioned how they'd make quick adjustments. 

Knowing what's on the menu. 

Organising a break plan for staff.

Stockpiling pens and pads.

Making sure menus are clean and correct. 

Communicating any special table requests well in advance to waiting staff and kitchen.

Making sure that allergen information is to hand.

Ensuring entry points are clean and inviting.
Two starters are ready to go. You've got a Vegetable Soup and Moules Mariniere. What items should also be on the table to eat the dishes correctly?
Any host worth their table salt should know you'd need to bring a soup spoon, an extra dish for mussel shells, and a finger bowl filled with lemon and hot water. You can mix this question up and ask whatever it is that you serve on your menu that requires extras.
---
Interview Questions for Chefs
Open kitchens have become increasingly popular and have placed emphasis on chefs to be part of the show when dining out. Modern chefs are under public scrutiny and, therefore, must be seen adhering to strict levels of hygiene and having excellent levels of customer service. Your questions need to unearth a chef that knows their food hygiene and can keep a cool head.
Can you tell me about a time when you've had a dish returned to the kitchen?
Asking your potential chef to describe this means you're more likely to get information on an actual event that has happened and past events are the best indicator of how someone will act in the future.
A good answer is that when a dish is returned, they arrange another dish immediately, pointing fingers about what went wrong or whose fault the complaint was is not useful at this point. Watch out for someone who emphasises finding blame. Are these the kind of people you want working for you?
Can you tell me about a time you've accepted a delivery of frozen stock?
There's a lot to keep in mind when it comes to accepting a delivery, and a good chef will mention certain checks because they'll want to show an awareness of quality control and food hygiene.
Did they mention checking the temperature of the food delivered?
What about the condition of the goods? Are they packaged properly? Are there signs of damage? What about signs of infestation or mould?
Is the food within the "best before" date?
Does the delivery driver and the storage area of the van look clean and hygienic?
Have all of the goods been delivered? If not, have they mentioned adjusting the invoice and arranging credit?
Is everyone wearing appropriate PPE?
Do they mention having clean hands when accepting the delivery?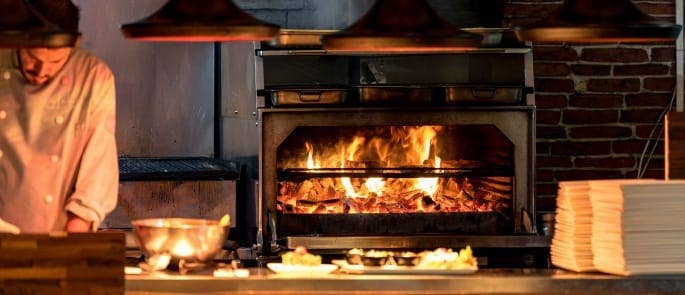 Could you name 4 out of the 14 named allergens for me?
This one is just all about specialist knowledge. You want your chef to prove that they know their stuff. Named allergens include:
Milk
Eggs
Fish
Crustaceans/Molluscs
Tree nuts e.g. almonds, hazelnuts, cashew nuts, etc.
Peanuts
Wheat
Soya
Celery
Cereals containing gluten
Lupin
Sesame seeds
Sulphites
Mustard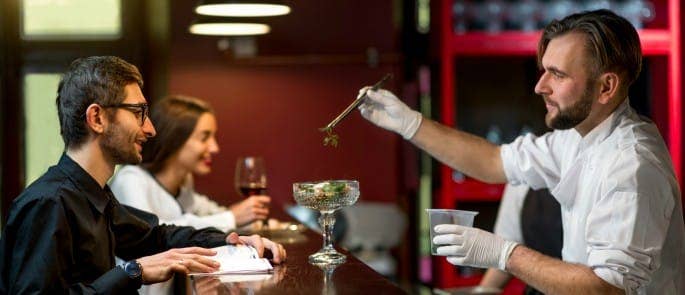 ---
Interview Questions for Serving Staff
Serving staff are the face of your business, they are the intermediary between bar staff and chefs and make the difference between a good and bad time for your guests. Good serving staff optimise the flow of your business; you want someone who recognises the need to stay busy and be prepared.
You're about to seat a table of 4, they have a child with them. How can you meet the needs of the child and make the group feel well cared for?
Your candidate should really ask you how old the child is, or they may just provide all the options in their answer. If the child is a baby or toddler, your interviewee should tell you that they'd ask the table if they'd like a high chair.
For older children, your interviewee should indicate that they'd greet them and ask their name. This establishes a good rapport. Parents are often worried about how family friendly a restaurant or bar is so this can help them relax. A good server might also ask the child if they'd like colouring pencils and paper and might offer the child a straw with their drink. They might also ask the parents if they'd like the child's food to arrive with their starters or main courses.
If a customer asked you to remake a salad without celery in it, what would you do?
Here you're looking for an awareness of allergen information. Celery is one of 14 known allergens, so it's vital to apologise and tell your guest that a new one will be prepared. When the chef remakes the dish, the server should also make sure that it has been remade rather than just removed. Any traces of celery left in the dish could cause an allergic reaction.
If your candidate says they would remake it and looks stunned at the question (I mean, it does seem simple), prompt them by asking why they would remake it.
Bonus points if they mention checking back in with the customer to make sure everything is okay.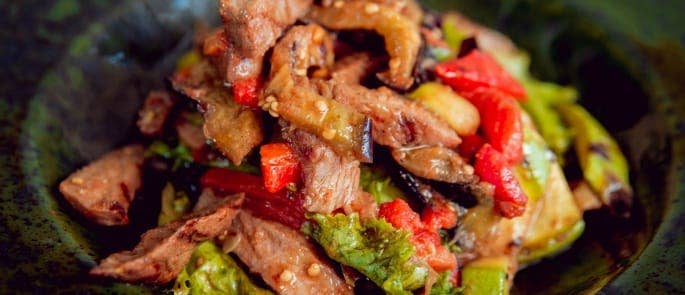 Do you think it's important to smile all the time?
If you phrase the question like this, rather than "why should you smile whilst you're at work?" you've removed their ability to figure out the answer you want.
If you ask for their opinion, you're more likely to elicit an honest answer because they can't figure out from the question what your opinion is. This is a great way to figure out the mindset of your potential hire.
What wine would you recommend for a Smoked Haddock Risotto or a Fillet steak, and why?
This is a trickier question aimed for a seasoned server. Generally, white wine is served with fish. Most restaurants will have a recommendation system in place. White fish can vary from light to medium-flaky through to strong flavoured and meaty fish. Customers will usually pick something that you offer if you mention a few.
Red wines are often paired with steaks, the type of steak will determine which wine is suitable. Some steaks are lean (eye of round steak, sirloin tip side steak, bottom round roast, top sirloin) these steaks ideally require a light or medium bodied wine, the fattier the steak (Porterhouse, Ribeye, T-Bone, etc.) the bolder the red needs to be as the tannins help to cleanse the palate. The customer will often be happy with your selection so try to offer a versatile red wine or offer 2 or 3 that would be suitable for most red meats.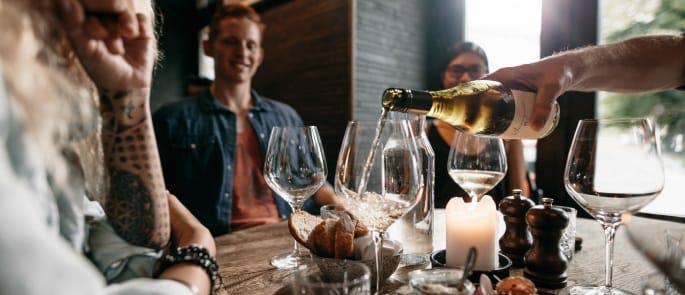 ---
Further Resources
Subscribe for the latest Hub updates! Tell us what you're interested in hearing about:
We will always treat your personal details with the utmost care and we will never sell your details to other companies for marketing purposes.