What Skills Do the UK Wish They Had Been Taught in Schools?
November 18, 2019
5 min read
We've all heard the phrase, 'every day is a school day' and this certainly rings true when it comes to work environments and living independently. There are, in fact, many crucial life skills that are simply not taught in classrooms. Here at High Speed Training, we've set out to discover what the UK population wished they had learned while still at school.
---
Essential Life Skills
We asked 2000 respondents to vote for the skill that, looking back, they wish they could have been taught in school.
Among the options were:
Budgeting and personal finance.
How the government works.
Coding and digital skills.
How to start a business.
About the environment.
How to manage your mental health.
There was a clear winner across all ages: the majority of UK adults wish they had learnt more about how to budget. More than a third of individuals acknowledged problems with managing their own personal finances and would have preferred to learn more about this during their school days.
According to our exclusive research, UK adults felt that their schooling did not adequately prepare them to manage their own mental health. Sadly, a better understanding of mental health was the second most popular subject that people wish they had access to as a child, accounting for one in five respondents.
On a positive note, there seem to be nationwide efforts and government initiatives dedicated to improving attention on mental health in schools. School staff are encouraged to facilitate healthy discussions and to help children seek support as early as possible.
---
Our award-nominated Mental Health Pack for Schools contains information and advice on managing wellbeing, both for staff and for students. The pack contains a quiz to test your knowledge of child mental health, tips for broaching the subject in the classroom and a template to guide you through creating a Mental Health Policy in your school. 
---
Current Trends and the Effect on the Curriculum
The research carried out by High Speed Training's Learning and Development team revealed that only one in 10 Brits wanted more education on the government, which is especially interesting following months of political uncertainty and speculation regarding the outcome of Brexit.
11% of respondents indicated they wish they had been more educated in coding and digital skills. This subject is now a core part of the curriculum for those in school today, as the digital sector grows year on year – accounting for 4.5% of all UK jobs in 2018.
Looking at current trends among the younger generation, sustainability and protecting the planet seem to be held close to the hearts of many millennials. However, just 4% of those aged 18-24 indicated that they wish they had been taught more about the environment during their school days. As the 'Greta Effect' picks up momentum, it will be interesting to see if this changes.
Interestingly, younger respondents were also found to be the least entrepreneurially-minded, with just one in 20 keen to learn more about how to start a business. However, one in five Generation Xers, who are possibly already well established in their chosen career paths, wish they had learnt more about the mechanics of a start up in early life.
It's clear to see that the British public think there are some key life lessons that are only learnt during adulthood. Traditional subjects, of course, have an important place in education. However, many people clearly see great benefit in preparing for certain life stages much earlier. There's no reason why we couldn't begin to learn about mortgages, budget planning and other imperative life lessons whilst still at school and with the support of teachers and parents. Learning is a continuum and, as online training providers, we are seeing many people seeking out ways to further their knowledge and invest in personal development, at any stage of their lives.
Dr Richard Anderson, Head of Learning and Development at High Speed Training
---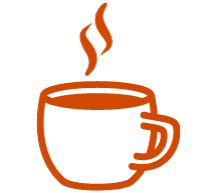 Further Reading