Manual Handling Training: What are the Regulations?
February 7, 2018
3 min read
The Manual Handling Operations Regulations 1992 define manual handling as:
'…any transporting or supporting of a load (including the lifting, putting down, pushing, pulling, carrying or moving thereof) by hand or bodily force.'
Under the Manual Handling Regulations, if your workplace requires manual handling activities then it's essential that everyone receives proper training and understands the associated risks.
This article will outline the importance of manual handling training, and answer some common queries surrounding manual handling regulations.
---
Why is Manual Handling Training Important?
In most workplaces, manual handling happens every day. Manual handling isn't just confined to construction sites and carrying bricks. It also occurs in places like kitchens, where staff need to carry heavy pans and large boxes of food. Even offices require some form of manual handling.
Manual handling training is equally important in all environments where manual handling occurs.
There are two main reasons why it is important:
Reducing Injuries
Manual handling training ensures safety and reduces the risk of injury. This applies to everyone on site: employers, supervisors and managers, staff, and site visitors.
The most common injury from manual handling is musculoskeletal disorders (MSDs). The term MSD refers to any injury, damage, or disorder of the joints or tissues in the upper or lower limbs or the back. The HSE report that 507,000 workers suffered from work-related MSDs in 2016/17 alone. Of this number, 45% (229,000) were MSDs in the upper limbs or neck.
Increasing Productivity
The HSE also report that 25.7 million working days were lost in 2016/17 due to work-related ill health. Musculoskeletal disorders accounted for 35% of this number.
Such a large amount of lost days significantly impacts productivity and output, as employees simply aren't in work to complete their jobs. Manual handling training is important for reducing this figure and improving overall productivity.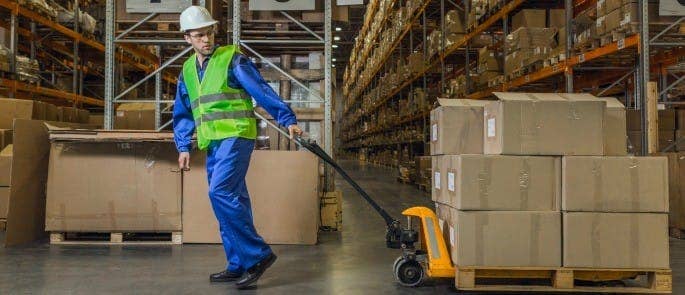 ---
Is Manual Handling Training a Legal Requirement?
Under the Manual Handling Regulations you are legally obliged to ensure all employees are trained and competent in manual handling. Staff should avoid manual handling and, if they can't, you must take steps to reduce the risk of injury.
This risk can be dramatically reduced if you carry out an appropriate risk assessment. A risk assessment involves examining what could cause harm to people and reveals areas for potential risk, which you should then work to rectify.
There are five steps to a risk assessment:
Identify the hazards. To achieve this, you should conduct a workplace observation, ask employees for feedback, and review accident and ill health records. You should especially assess the hazards that come with:
The particular task – Does it require more than one person? Does it demand awkward body movements like twisting?
Type of load – Is the load too heavy for one person? Do people need additional equipment to transport it?
The work environment – Is the floor uneven and slippery? Are there objects in the way that increase the chances of tripping? Is the lighting sufficient?
Decide who might be harmed and how. Look at each specific hazard and how they might harm staff. You should also take into consideration vulnerable workers, such as young workers, people with existing back problems, and pregnant women.
Evaluate the risks. You should evaluate the risks and decide whether you can eliminate the risk factors. If you can't, you should try to control them as much as possible.
Record your findings and implement them. It's recommended that you write down your findings to show compliance. This is required by law if there are more than five employees. You need to implement your precautions and show that the remaining risk is low.
Review and update. A risk assessment must never be conducted and forgotten about. You should frequently review the assessment, re-assess the risks to see if the level of harm has increased, and update accordingly.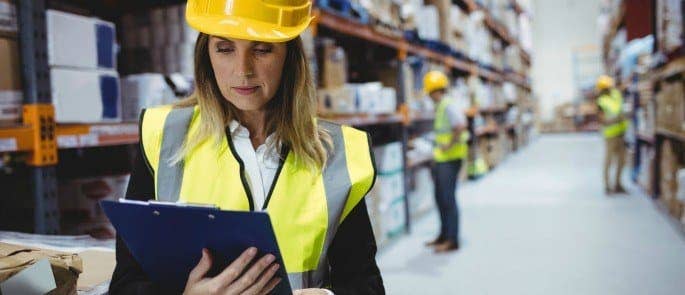 ---
Who Needs Manual Handling Training?
The manual handling regulations state that anybody who performs manual handling should receive suitable training. People whose work may require manual handling includes, but isn't limited to:
Warehouse and factory staff.
Heavy manual labourers.
Construction and building site workers.
Office workers.
Delivery drivers.
Kitchen staff.
Farmhands.
---
Does Manual Handling Training Expire?
Here at High Speed Training, we recommend that you refresh your manual handling training every year. This is in accordance with the Health and Safety Executive (HSE), who state that all health and safety training should be refreshed at least annually to ensure safety.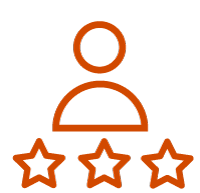 Need a Course?
High Speed Training offer a manual handling training course, which conforms to the manual handling regulations. It provides the necessary information and training for organisations to understand more about the risks associated with manual handling, how to undergo a risk assessment and how to ensure appropriate control measures are put in place.
---
What to Read Next: