Recognising Oral Allergy Syndrome (Pollen Food Syndrome)
June 23, 2023
5 min read
A food hypersensitivity is an adverse reaction to food, whether it's a food allergy, a food intolerance or an autoimmune disease, like coeliac disease. Oral allergy syndrome is a type of food hypersensitivity that can cause your mouth, lips and throat to become irritated when eating certain fruits, vegetables or nuts.
In this article, we'll look at the importance of being aware of and understanding food allergies and hypersensitivities, the symptoms of oral allergy syndrome and how treatment for this condition can be administered. Whether you suffer from pollen food syndrome yourself, know someone who does or work in the food industry, having an understanding of allergies and their symptoms can be life-saving.

---
What is Oral Allergy Syndrome?
Oral allergy syndrome, also known as pollen food syndrome, is a hypersensitivity to plant-based foods, such as nuts, seeds, cereals, herbs, fruits and vegetables. If you have oral allergy syndrome, then eating these foods can cause your lips, mouth, tongue and throat to feel irritated or itchy.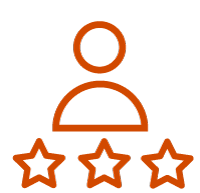 Looking to Learn More?
Our article on 'What is Food Hypersensitivity?' provides further information on this topic.
What Causes Oral Allergy Syndrome?
Pollen food syndrome is fairly common in the UK and, as its name suggests, is linked to hayfever (a sensitivity to pollen). If you're sensitive to airborne grass, weed or tree pollen in the spring and summer months then you're more likely to experience oral allergy syndrome, though the two aren't definitively linked and you can suffer from one and not the other.
The reason hayfever and oral allergy syndrome are often connected is because the protein structure of plant-based foods is very similar to that of tree and grass pollen, causing the immune system to trigger the same response when they are encountered by the body.
There are five main types of pollen that can cause hypersensitivity – silver birch (tree), grass, mugwort (weed), ragweed and latex. It's typically the nuts, fruits and vegetables associated with each of these that causes oral allergy syndrome.

---
Oral Allergy Syndrome Foods List
Any plant-based food has the ability to trigger pollen food syndrome, though it's more likely to elicit a response from the immune system if the food eaten is raw, fresh or in juice or milk form. You may also experience an allergic reaction when preparing plant-based foods, such as when peeling vegetables or chopping herbs.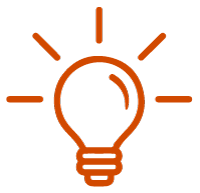 Did You Know?
Those with oral allergy syndrome can usually eat the problem foods in cooked form because the heating process changes the allergen so that the immune system no longer recognises it as a threat.
There are five main types of pollen that can cause hypersensitivity and it's often the nuts, fruits and vegetables associated with these that trigger oral allergy syndrome. Foods that commonly cause oral allergy syndrome, and their associated pollen type, include:
Pollen Type
Fruits

This includes whole fruits as well as fruit juices or smoothies.
Vegetables and Herbs

This includes vegetables used in juices or smoothies
Nuts

This includes whole nuts, chopped nuts and nut milks of any variety.
Seeds, Legumes and Cereals

Whether eaten on their own or mixed into salads, etc.
Silver birch tree pollen
Apples
Apricots
Cherries
Kiwi fruit
Mango
Nectarines
Oranges
Peaches
Pears
Plums
Strawberries
Tomatoes
Basil
Bean sprouts
Carrot
Celery
Coriander
Fennel
Green pepper
Mangetout
Onion
Oregano
Paprika
Parsley
Parsnips
Peas
Potatoes
Almonds
Brazil nuts
Cashews
Hazelnuts
Walnuts

Soya beans
Grass pollen
Kiwi fruit
Melon
Oranges
Tomatoes
Watermelon
Peas
Potatoes
Swiss chard
Beans
Lentils
Peanuts
Soya beans
Wheat
Mugwort and ragweed weed pollens
Apples
Banana
Melon
Oranges
Peaches
Tomatoes
Watermelon
Carrot
Celery
Chives
Coriander
Fennel
Green pepper
Mustard
Onions
Parsley
Parsnip
Aniseed
Peanuts
Sunflower seeds
Latex
Avocado
Banana
Kiwi fruit
Grapes
Lemon
Lime
Mango
Melon
Oranges
Papaya
Passion fruit
Peaches
Pineapple
Plums
Tomatoes
Peppers
Chestnuts
Peanuts

---
Symptoms of Oral Allergy Syndrome
The symptoms of oral allergy syndrome are similar to those of hayfever and often begin immediately after contact with the plant-based food. Symptoms are usually mild and will calm down within an hour, without the need for medical intervention.
Common symptoms of pollen food syndrome include:
Itchy lips, mouth, tongue, throat or ears.
Mild swelling of the lips, tongue or throat.
Redness around the mouth.
A runny nose, sneezing and itchy eyes.
More serious symptoms of pollen food syndrome are less common but include:
Stomach pain or nausea.
Vomiting.
Difficulty breathing due an allergic reaction.
If you or someone else experiences these more serious symptoms, then medical help should be sought as soon as possible.

---
Oral Allergy Syndrome Treatment
Most symptoms of oral allergy syndrome are mild and will subside on their own, without the need for medical treatment. You can ease an itchy mouth or mild swelling by stopping eating the food that's causing the symptoms and drinking water to wash away any residue left in your mouth. Like hayfever, taking an antihistamine tablet can also help to reduce any discomfort felt within half an hour or so.
If your symptoms don't improve after an hour, or they seem to be getting worse, then seek medical advice by calling your GP or contacting the NHS on their 111 advice line.

---
What to do When Having an Allergic Reaction to Food
In rare cases, someone may experience a severe allergic reaction or anaphylactic shock in response to certain foods. In these instances, an ambulance should be called straight away.
If the person knows they have an existing food allergy, then they may carry an auto-injector, such as an EpiPen, Jext Pen or Emerade Pen, in which case you can locate it for them and help them to administer it.
In all situations, if someone is having an allergic reaction to food, you should do your best to reassure them and keep them calm and comfortable until further help arrives.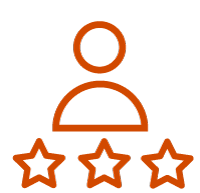 Looking to Learn More?
Do you work in the food industry and need to understand more about food allergies and how to respond in an emergency? Our Food Allergen Awareness Training will help you develop the knowledge you need to keep your customers safe.
---
In this article, you've learnt about the common causes and symptoms of oral allergy syndrome. Pollen food syndrome triggers a similar response by the immune system as hayfever, so the symptoms are usually mild and can be easily treated at home. We hope you've found this article helpful!
---
Further Resources: