Parents' Guide to Instagram
April 3, 2020
5 min read
Whether you're a parent, guardian, or teacher, or you just spend time around young people, it's almost certain that you've heard of Instagram (or Insta, or IG). Released back in 2010, the photo-sharing application has grown in popularity ever since, with over 1 billion active monthly users.
In fact, more than 500 million people use Instagram every day for an average of 53 minutes. 500 million accounts also use the Story feature every day.
Instagram allows users to interact with people from around the world and share photos and comments. With this level of interaction, of course, comes a degree of risk. This can be worrying for those who care for children and young people, and you may often find yourself asking whether Instagram is safe. This article will act as a parents' guide to Instagram and provide you with all you need to know about the popular app.
---
What is Instagram and How Does it Work?
Instagram is a social media network that primarily operates on photo sharing. Users can upload photos as often as they want, either to their profile permanently (unless they choose to delete them) or through stories that last 24 hours.
Instagram is incredibly popular to users of all ages. According to recent statistics, 13-17 year olds only make up around 6% of all Instagram users. The highest percentage of users are 18-24 year olds, who make up 30%, and 25-34 year olds, who make up 35% of all users. The popularity decreases through older age groups.
Instagram is popular for a number of reasons:
It's quick and easy to use.

It's a great way to see what your friends are up to and interact with them.

It allows for posting on multiple platforms. You can link your Facebook and Twitter account to it and publish your photos there directly from Instagram.

If you use Instagram to promote a brand or product, it can be a powerful way to reach a large audience.

It provides a great photo editing service.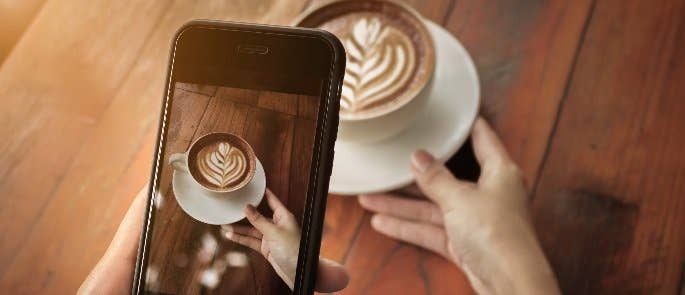 ---
Useful Instagram Terminology
Instagram operates through a 'follow' system: users can choose to follow their friends, certain business profiles, or whoever they want, to see their photos on their homepage. These users then become who they are following, and those who choose to follow them are their followers.
Each user has a username that they can choose, which becomes known as their handle. Instagram is mostly used through an app on phones, although it can also be accessed from a desktop.
Some useful bits of Instagram terminology are:
Post:

a post is what you upload to Instagram, which can be a single picture, a video, or multiple pictures and/or videos. Most posts have a caption.

Geotag:

this can be added above a post to show the location of where it was taken.

Like:

you can show that you like a post by double tapping it or pressing the like button (in the shape of a heart). The number of likes a post receives appears below it.

Comment: users can comment on each other's posts, and these comments then appear below the photo/video for other users to see.
Feed:

this is the homepage where you can see posts from those you follow. Every time someone posts, it'll appear here.

Bio:

the bio section on your profile, which is just below your name, gives you a chance to write a bit about yourself or your brand.

Filters:

when uploading a photo, users can choose to edit their photos and add certain effects (known as filters), such as giving them a warmer feel. You can also edit photos to increase and decrease brightness, exposure, sharpness, etc.

Hashtag (#):

when you put a hashtag in front of a word, it becomes blue and clickable. When you click it, you can see the posts of anybody else who's used that hashtag, and anybody who's searched the hashtag can see your post. This can increase likes and can be used to connect with others through trends and popular searches.

Stories:

each user has the opportunity to upload a story, which can be a photo or video. These appear at the top of their followers' feeds for 24 hours. Their followers can view them as many times as they want in this timeframe. Stories give users the options to add stickers, such as emojis, the temperature, their location, filters etc., or introduce some cool effects such as a Boomerang video.

Direct Message:

Instagram allows you to send photos specifically to one person via direct messages, instead of having to put them on your story or as a normal post. These can also be used to write text to other users.
---
Does Instagram Have a Minimum Age?
You must be 13 years old to create an Instagram account. However, like many other social media platforms, underage users can easily lie about their age if they want an account. Instagram will delete underage accounts if somebody notifies them.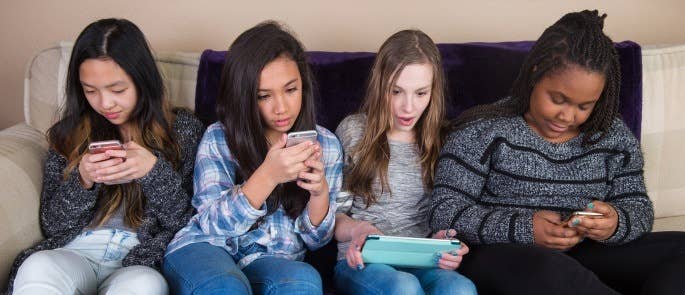 ---
Is Instagram Safe for my Child?
Instagram is a great app for children and young people to use and, as long as you teach them the general principles of internet safety, they can enjoy it as such. Some concerns for safety on Instagram are:
Mental Health
According to a study published by Royal Society for Public Health (RSPH) and the Young Health Movement (YHM), Instagram is the social media platform that has the worst impact on children's mental health.
Due to the app's primary focus on image, it can create themes of comparison, inadequacy, and anxiety in young people. Other effects include:
Body consciousness.

FoMo (fear of missing out). Young people may spend all their time checking for posts to ensure they're not being left out of anything.

Bullying.

Loneliness, especially if they frequently see posts of large groups of friends.

Lack of sleep, either from being up late on the app or due to other mental health conditions.

Crises in self-expression and self-identity.

Difficulty maintaining relationships.
You should communicate to your child that Instagram is only a snapshot of someone's life and isn't representative of everything.
Instagram is taking action itself to combat mental health struggles. Many people post pictures showing their mental health journeys and connect with other communities for support.
If you see a post on Instagram from someone who may need mental health support, you can report it anonymously. When the person next goes onto the app, it will display organisations in their country that offer help. These resources are also displayed when someone visits a hashtag page for a sensitive topic.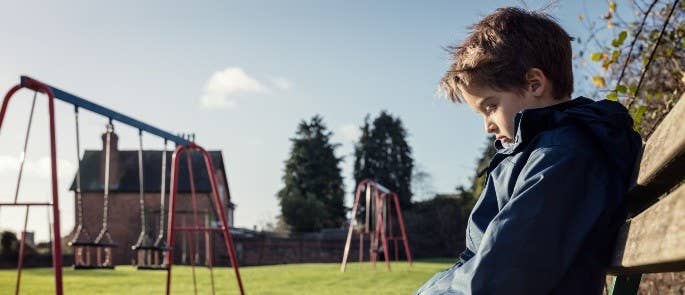 Advertising
Many large businesses use Instagram to sponsor and promote their product or service. These are usually targeted at a particular demographic, such as young people or people with a certain interest in the product, to have a greater chance of making a conversion.
A number of smaller businesses, such as an individual make up artist or a local bakery, also use Instagram to document their work. Whilst they don't necessarily target paid ads, they can follow other users to get more followers, and a higher chance of a new customer, on their page.
Exposure to Explicit Content
As well as advertising, people may also be exposed to particular influences through Instagram. Whilst Instagram does have a comprehensive policy on the kind of posts they allow and disallow, some may be seen before they're removed. It's important to remember that this is rare and on the rare occasions that explicit content is posted, it is usually taken down before many people have the chance to see it.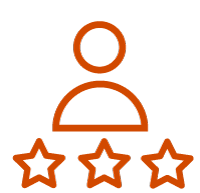 Need a Course?
Our Online Safety & Harms Course teaches you everything you need to know about the potential online risks and harms children face, how to recognise signs that might indicate online harm or abuse, and how to effectively address online safety.
---
Instagram Parental Controls
Although there is growing demand for Instagram to have parental controls, these don't exist as such. However, there are a certain number of controls that you and your child can take to make the application safer.
Under Data Protection laws, parents now have greater control over how sites such as Instagram process their child's data and whether advertisers can target them. If a child chooses to personalise Instagram ads to ones that are more relevant to them, then they can request your approval.
Should you see a picture of your child that you want Instagram to remove, you can report it on the app if you have an Instagram account. If not, you can fill in this form.
You can also help your child to change their account from a public profile to a private one, which we will explain in the next section.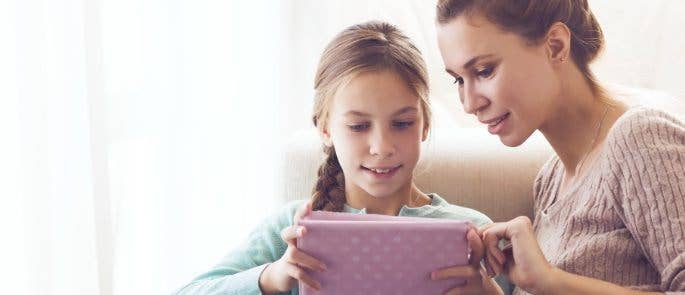 ---
Top Instagram Safety Tips
Instagram is a fun and popular app and, although we highlighted some risks of using it, your child can still enjoy it safely. In this section, we outline a number of tips that you can follow to ensure safety and enjoyability.
Private and Public Profiles
Anybody who's signed into Instagram can see the posts on someone's public profile. If you only want approved followers to view your child's post, you'll need to set their account to private. Once this is set, anyone who isn't a follower and wants to see your child's posts will have to send them a follow request, which they can either approve or ignore.
To set posts to private on an iPhone or other iOS device (like an iPad):
Go to the user's profile by tapping the button in the bottom right hand corner. The button is the outline of a person.

Click on the three horizontal lines in the top right corner.

Tap the settings cog.

Click onto 'Privacy' and then 'Account Privacy'.

Tap to toggle 'Private Account' on.
To set them to private on an Android device:
Go to the profile by pressing the button in the bottom right hand corner, the same as on iOS.

Tap the three vertical dots in the top right corner.

Click onto 'Account Privacy'.

Tap to toggle 'Private Account' on.
Following, Unfollowing, and Blocking
You can easily choose to follow or unfollow someone by clicking onto their profile and selecting the follow/unfollow button next to their picture.
If your child's account is set to private, you can remove people from their followers list:
Go to your child's profile.

Press 'Followers' at the top of the screen.

Find the follower that you'd like to remove and simply press 'Remove'.
To block a user and stop them accessing your profile and posts:
Tap their username to go to their profile.

Select the three vertical dots in the top right corner.

Tap

Block

.
If you later want to unblock a user, follow the first two steps above, and then tap Unblock.
Reporting
If you or your child discover inappropriate material on Instagram then you should report it. This includes things like nude photos, abuse, or extremist materials.
To report a photo, tap the three horizontal dots (on an iPhone and Windows Phone) or the three vertical dots (on an Android) above the photo you'd like to report. Then, tap 'Report'. 
To report a comment:
Swipe left on the comment you'd like to report.

Tap the exclamation mark (!) button.

Choose whether the comment is

Spam or Scam

or

Abusive Content

.
---
What to Read Next: