Parents' Guide to Twitter
April 3, 2020
7 min read
Social media platforms are a popular way for us to communicate. They allow us to share our thoughts, occasions, and memories, in a way that is relatively simple and free. Twitter is one such social media platform.
It's very likely that you've heard of Twitter – you may be a user of it yourself or you may have heard children and young people speaking about it.
Twitter was launched in 2006, and has grown in popularity ever since. In 2020, it has 330 million active monthly users from all around the world and, on average, 500 million tweets are sent every day. Both desktop and mobile devices can access the platform.
This article will act as a parents' guide to Twitter, but will be beneficial to anybody who works with, or looks after, children.
---
What is Twitter?
Twitter is a social media network unlike any other. It allows users to post short messages, known as 'tweets', which can be up to 280 characters long. Tweets can include text, pictures, videos, links, GIFs, and polls.
Twitter operates through a 'follow' system, which is like the 'friends' system on Facebook. You can choose to follow other users so that their tweets appear on your home feed. These users then become those you are following. Those who follow you are your followers.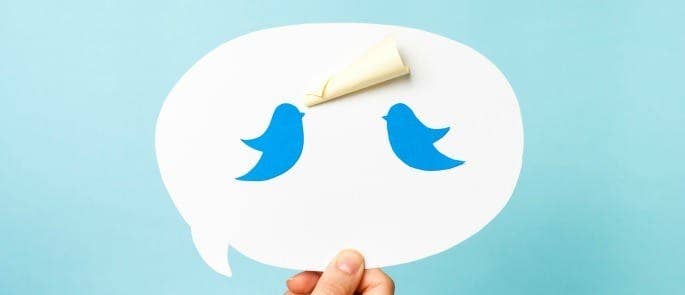 Some useful Twitter terminology is provided below:
Tweet: This is the standard message that must be 280 characters or less. It can include text and other media content, including photos, videos, and GIFs.
Retweet: If somebody 'retweets' a tweet, it means that they've shared it with all their followers.
Thread: If somebody writes a tweet, and then posts another tweet in response, this will appear as a thread. It allows a number of tweets to be connected and for people to provide additional content, context, or updates.
Like: Users can choose to 'like' another user's tweet. This will not appear on their followers' feeds, but can be seen on their profile under the 'likes' tab.
Home/Feed: This is a user's homepage. The tweets and retweets of those they follow are displayed here.
Hashtag (#): These are used to tag key words or trending topics. They encourage discussion and allow the tweet to be viewed by a larger audience.

Popular hashtags, topics, and news stories will appear in the 'Explore' section of Twitter.

Handle: This is a person's username.
Mention: Users can mention other people in their tweets by using the '@' sign, followed by the other person's handle. For example, @user123.
Direct Message (DM): This is Twitter's private messaging system. Messages sent via DM are only accessible by the users who send and receive them.
List: A list allows you to assign users to groups. Each group will then have its own feed of tweets. This acts as a filter; it allows users to choose and prioritise which tweets they want to see.
Moments: These enable users to group together multiple tweets and pictures into slideshow-type stories.
Bookmarks: You can add tweets to your Bookmarks if you want to go back and look at them again later.
---
Why is Twitter so Popular?
With 330 million active users per month, it's undeniable that Twitter is popular. But why exactly is it? We offer some answers below:
Quick and short updates. A 280 character limit forces tweets to be short and snappy – which is popular in the fast-paced, digital world.
It's up to date. Hashtags show the latest trends, and the 'moments' option shows current news stories from all over the world.
Interaction. Users can interact with both people they know and people they don't. Many celebrities have Twitter accounts; users can follow them, read the tweets, and choose to reply if they wish to. Many companies and organisations also have Twitter accounts. Users can follow them to receive updates and interact, such as if they have feedback or a complaint.
Connection. Interacting with others creates connections. Users can discuss common interests and opinions, such as their favourite band and opinions on a recent event, to build on or create new friendships.
Entertainment. Twitter can entertain users in many ways. Celebrities tweet about their lives, bands update their fans, comedians tell jokes, and any user's tweet has the ability to go viral through retweets and likes – entertaining thousands.
Simplicity. You can create a Twitter account in three simple steps. After this, its design is straightforward and leaves little room for error.
Low levels of commitment. You can tweet as frequently or as infrequently as you like, and you can follow and unfollow users at will. Interaction occurs with who you want, when you want.
---
Does Twitter Have a Minimum Age?
You must be 13 years old to create a Twitter account. Like other social media networks, however, an issue is that you can easily lie about your age.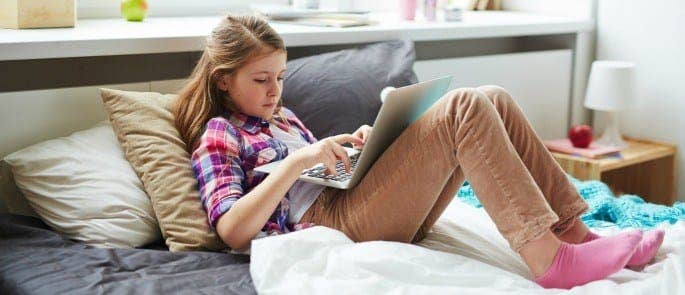 ---
What are the Dangers of Twitter?
Twitter accounts are automatically public, unless a user specifically makes their account private, meaning anybody can see their tweets, likes, and followers.
This means Twitter has certain dangers, like many social media platforms do, that you should be aware of.
Some of the dangers of Twitter include:
Cyberbullying. Any social media platform is a place where cyberbullying and harassment can occur. Bullies may take to Twitter to ridicule someone or write nasty comments about them. This could be done through the direct messaging system, by tweeting them directly using their handle, or tweeting about them indirectly.
Grooming. As we mentioned earlier, Twitter is automatically public and you can easily interact with strangers. Unfortunately, this means that groomers can easily contact and interact too, putting young users at significant risk.
Exposure to sensitive content. Twitter is a very flexible social network that allows users to post what they want. Because of this, users may be exposed to sensitive and explicit content.
It's a permanent record. Everything you do on Twitter is in the public eye. Even if you set your account to private, the tweets sent from a public profile will remain public. Ensure your child is aware that what they say on Twitter can affect their reputation in later years. Employers, educational institutions, and even credit accounts use social media platforms to see personalities and help them make their final decisions. Many people have lost job opportunities and university places due to past tweets.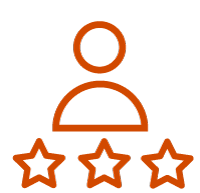 Need a Course?
Our Online Safety & Harms Course is designed to support education professionals, teaching you everything you need to know about the potential online risks and harms children face, how to recognise signs that might indicate online harm or abuse, and how to effectively address online safety in school.
---
How to use Twitter Safely
Millions of users enjoy Twitter safely. You should educate your child about the dangers of oversharing personal information online, such as their phone number and location. You should also warn them about the risks of posting images online, as these can be easily copied, saved, and distributed.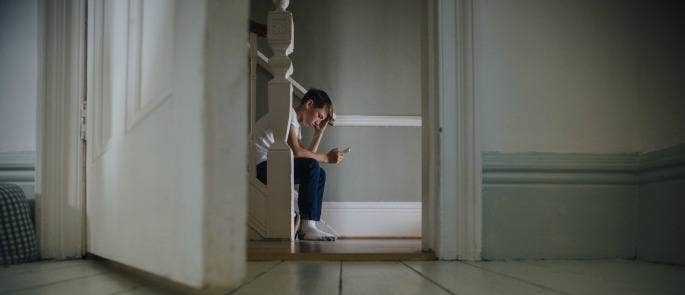 Blocking Accounts
Blocking accounts may be an option if you do not want a certain user to contact you or see what you are tweeting. Blocked accounts cannot follow you, view your tweets, or send you direct messages. However, if your account is public, a blocked user will still be able to see your tweets if they are logged in using a third-party account.
Blocking from the web
If you use Twitter on the web, such as on a laptop, to block a user you need to:
Go to the profile page of the account you wish to block.
Click on the more button. (This is represented by three horizontal dots)
Select Block from the menu.
Click Block to confirm.
Blocking from Twitter for iOS
If you access Twitter using its app for iOS devices, such as from an iPhone, iPad, or the desktop application on an iMac, to block a user you need to:
Go to the profile page of the account you wish to block.
Tap the three horizontal dots in the top right corner..
Tap Block.
Select Block to confirm.
Blocking from Twitter for Android
If you are using Twitter through an app on an Android device, to block a user you should:
Visit the profile page of the account you wish to block.
Tap the more button (which is represented by three vertical dots).
Tap Block.
Select Block to confirm.
Setting an Account to Private/Protected
Only followers of a private account can see the content. If you protect your tweets, you will receive a request when new people want to follow you, which you can either approve or deny. Your followers will not be able to retweet your content.
Protecting accounts from the web
If you use Twitter on the web, to protect your account you need to:
Go to the Settings and Privacy tab.
In the Privacy and Safety section, tick the box next to Protect Your Tweets.
Click the Save button at the bottom of the page. You will be asked to enter your password to confirm the change.
Protecting accounts from Twitter for iOS
If you use Twitter on an iOS device, to protect your account:
Tap the profile icon in the top menu.
Touch Settings and privacy.
Select Privacy and safety.
Under Tweets, and next to Protect your Tweets, drag the slider to turn on.
Protecting accounts from Twitter for Android
If you use Twitter through the Twitter for Android app, to protect your account:
Look at the top menu and you will see either a profile icon or a navigation menu (This icon is symbolised by three horizontal lines). Tap whichever icon you see.
Select Settings and privacy.
Tap Privacy and safety.
Under Tweets, and next to Protect your Tweets, tick the box.
---
We hope that this article provided you with a comprehensive guide to Twitter. Below is a list of further resources explaining internet safety and other social media platforms if you want to expand your knowledge of using social media safely.
---
What to Read Next: