How to Promote Your Food Hygiene Rating
June 3, 2019
3 min read
Congratulations on achieving a 5 in your food hygiene inspection! You and your colleagues have worked hard to ensure your business operates as hygienically as possible. As a leading provider of food hygiene training, we're a stickler for the rules, so we believe you should be extremely proud of your latest rating.
But are you making the most of this achievement? Are you aware of just how much potential customers are influenced by food hygiene ratings?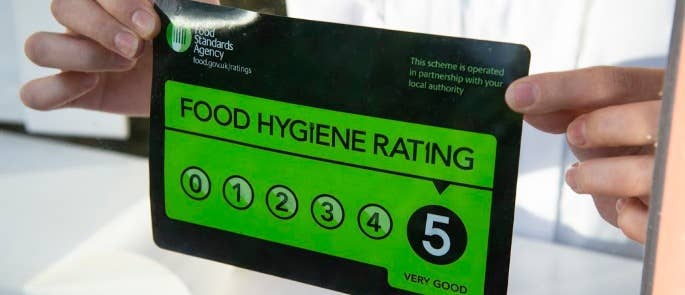 Read on to find out why your rating matters and how it can help you retain and attract even more customers.
---
Who Cares About My Food Hygiene Rating?
In short, your customers do. According to research from the FSA, customers are becoming increasingly interested in the hygiene of their chosen eatery, with 60% of consumers looking specifically for that green and black sticker to confirm they're in safe hands.
Interestingly, in England, it is not compulsory for food businesses to display their rating, despite it being a legal requirement in Wales and Northern Ireland. However, you may be missing a trick. According to Market Trade News, businesses who began displaying their 5 rating reported an increase in both reputation and customer confidence. The FSA echoed this finding, with one-third of businesses reporting a noticeably positive impact from visibly positioning their rating.
Just Eat have also recognised the growing consumer interest in food hygiene and recently pledged to completely remove zero-rated restaurants from their online offering. The plan extends to ensuring new sign-ups to the platform have a minimum rating of 3, firmly emphasising the importance of high hygiene standards in food premises.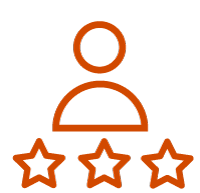 Need a Course?
Our How to Improve Your Food Hygiene Rating Course is designed for those who manage food premises, whether catering, retail or manufacturing, who want to improve their rating under the Food Hygiene Rating Scheme.
---
How Can I Let People Know About My Rating?
Here are 10 ways you can start showcasing your 5 rating straight away:
1. Stick it on the window – Only half of English food premises are estimated to be displaying their food hygiene sticker from the window, despite evidence suggesting it could improve your profits. Get ahead of your competition and make sure your rating is clearly visible from the outside of the premises.
2.Display on your menus –  Make sure your rating is visible on your menus, both online and at your premises.  Clearly displaying your rating online may help customers to decide in your favour over another eatery where this is not the case.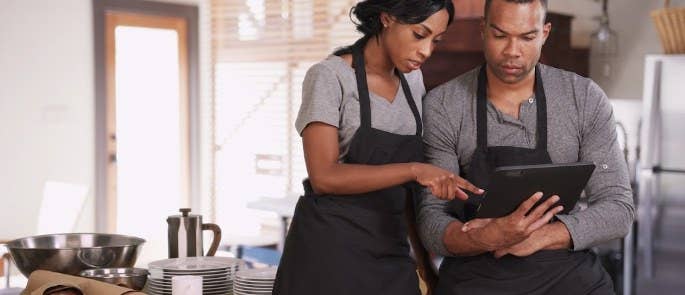 3. Facebook & Instagram – It is thought that 1 in 5 restaurant goers in the UK assess premises online before deciding to go. Help make that decision easier by, alongside #instagrammable foodie pictures, displaying your 5 food hygiene sticker prominently on your social media pages. Show some personality and share a team picture with your new rating.
4. Celebrate with your customers – Who doesn't love a bit of a party? Use your recent inspection result as an excuse to host an event. You could create a special set menu, offer a free welcome drink on arrival and create a community atmosphere celebrating (and publicising!) your success. Make sure you let people know using your social media channels.
5. Twitter – Depending on the size of your audience, you could set up a weekly or monthly tweet to serve as a gentle reminder that your business is ticking all the boxes. There are plenty of free platforms you can use to automate this, such as Buffer and Hootsuite. Use relevant hashtags such as #ProtectingYourPlate, which is frequently used by food safety bodies, to make sure your tweets get noticed.
6. Use your business story – Creating a story is an often-used marketing tactic and for good reason: customers feel invested in your journey. Contact your local paper with your recent inspection result but tell them why this means so much to your food business. A takeaway in Hull made local headlines recently due to their dramatic reversal of a 1 hygiene rating.
7. Reach out to food bloggers – Identify key food industry influencers in your local area and reach out to them to review your offering. Be careful, though, and do your research to make sure you connect to those that are most relevant, otherwise they won't be interested. They may be inundated with review requests, so make yours stand out by offering to give them a cooking masterclass with your house speciality.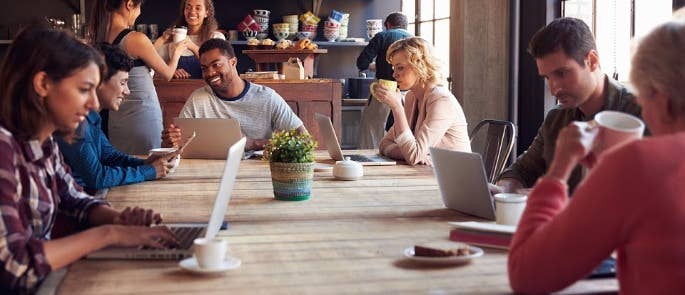 8. LinkedIn – Whilst LinkedIn may not be the most conventional of social platforms to reach customers, it can help you network with key players in the industry. Make sure your 5 rating is clear on your LinkedIn profile and get involved in industry discussions. You could share your top tips on how you prepared for your EHO visits which would help to establish your business as an authority. Similarly, a good rating could be a way of attracting new talent and adding new dimensions to your business.
9. Use Food Standards Agency resources – The FSA provide a toolkit of banners, posters and imagery that you can use to make the most of your food hygiene rating. Follow their guidance for displaying these on your website, social channels and in your premises.
10. Add your rating to online takeaway platforms – We've already highlighted how Just Eat are beginning to prevent listings with less than a 3 food hygiene rating. However, the ratings themselves aren't automatically visible to the consumer, leaving them to look up potential choices on the FSA website. Save them the trouble by stating your 5 rating in your restaurant's description on platforms such as Just Eat, Deliveroo, UberEats etc.
We hope you've found some actionable tips for making the most out of your 5 food hygiene rating. We'd love to see which ones you use, so feel free to tag us in your social media posts – @hst.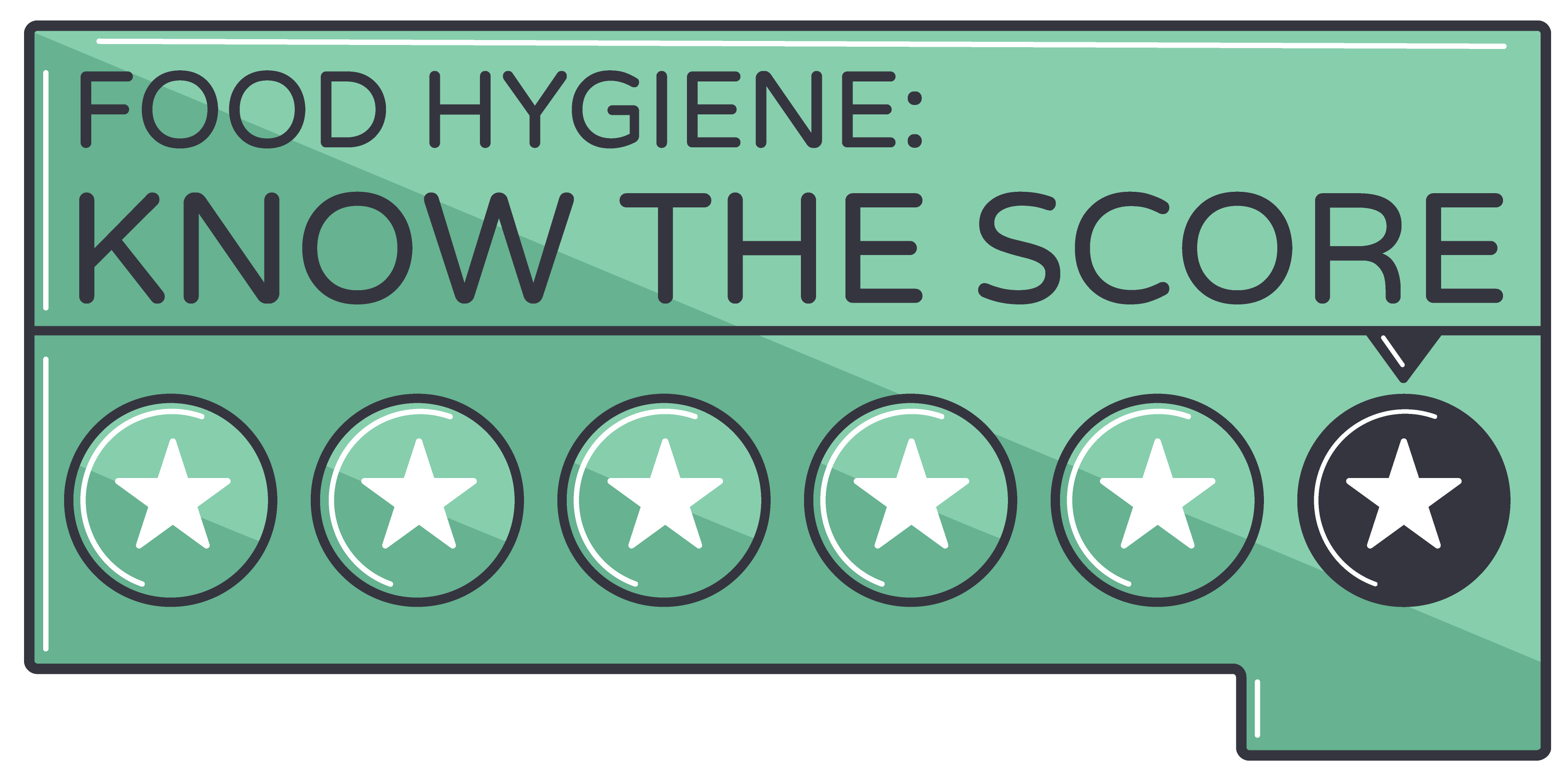 Would you like to learn more about the Food Hygiene Rating Scheme, why it matters for businesses & consumers and which UK cities are the most hygienic?
---