How to Prepare for an EHO Visit
March 24, 2017
5 min read
Environmental Health Officers (EHOs) are responsible for inspecting food businesses to ensure that they are complying with food safety law. If you own a food business (or work for one as a manager, supervisor, full-time or part-time employee), then you should expect an EHO visit at some point and have a clear understanding of exactly what they're looking to see.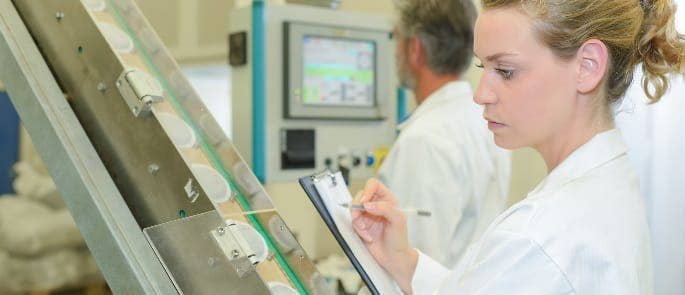 ---
When Can An Environmental Health Officer Visit?
EHOs can enter and inspect your food premises at any reasonable time and on any day of the week. They do not need to make an appointment with you, and they have the authority to turn up unannounced. You also cannot deny them entry as EHOs are legally obliged to inspect your premises. This is why it's essential that you strictly follow food safety law at all times and so are always prepared for an EHO visit. Depending on the type of food business that you work for, your EHO visit may be a yearly or six-monthly routine, or it may be much less frequent and a bit more impromptu.
Because Environmental Health Officers can visit your premises at any reasonable time, it's advisable that you always have someone on-site who is suitably trained in food safety management and who can answer any questions that the EHO has. The last thing any food business needs is an unexpected EHO visit when the staff members on shift have little knowledge and can't respond appropriately.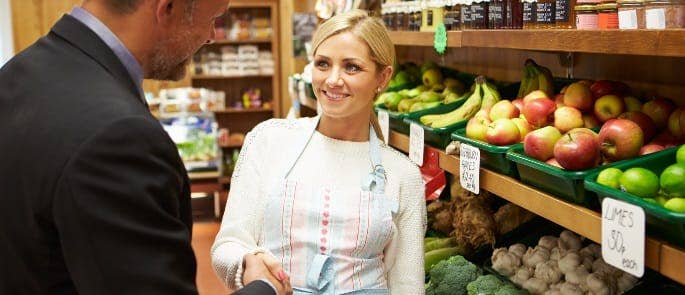 ---
What Do Environmental Health Officers Look For?
On an EHO visit, the inspector will look at a range of aspects relating to your food premises, the food you prepare, how you handle food, and your food safety management system and documentation. The Environmental Health Officer will look at:
Personal hygiene practices, including ensuring that staff members are following correct hand-washing procedures, and the use of appropriate protective clothing.
How you label food, including the validity of product/menu descriptions, health claims, and correct allergen labelling.
Equipment maintenance, including the cleanliness of appliances, fridge door handles and light switches, etc.
Pest control methods and their effectiveness, plus staff knowledge of how to identify and report common pests.
The methods used for preventing contamination (physical, chemical, allergenic and microbial).
Cleaning techniques and schedules, including the management of hazardous cleaning chemicals, the use of colour-coded equipment and the cleaning schedule.
Temperature control when storing, cooking, cooling, freezing and displaying food.
The condition of the premises, including the layout, design, construction, cleanliness and size of both permanent and temporary food preparation areas and staff restrooms.
The food safety management system, including ensuring that your business has an appropriate and documented system in place (such as HACCP), is following its principles effectively and has trained all staff members in food safety practices.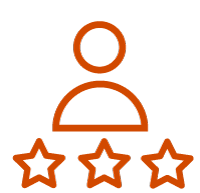 Need a Course?
Our Food Hygiene Training is designed to ensure a comprehensive knowledge of all food safety and hygiene procedures. The courses provide learners with up-to-date food hygiene information using a range of written text, interactive exercises and video content to ensure learners thoroughly comprehend their food safety responsibilities.
---
What Powers Do Environmental Health Officers Have?
If an Environmental Health Officer decides that your business isn't complying with food safety law and is putting the public's health at risk, they can take certain actions to minimise that risk and help you improve.
On your EHO visit, the inspector may provide you with advice to help you improve; this will concern:
Good food hygiene practice, they'll issue this to you either verbally or in writing, if they think that your business has room for improvement.
How to comply with the law and/or tell you exactly which law your business is breaking (if appropriate).
To help their investigation, an Environmental Health Officer might also:
Take samples and photographs of food for further analysis.
Seize or detain any foods that they suspect are unfit for sale or consumption.
Inspect any records and documentation held by your premises. This could include HACCP documentation, staff training records, cleaning schedules, supplier information, opening and closing check records, and allergen information.
If your food business isn't up to scratch, an EHO might issue you with the following:
A hygiene improvement notice or food labelling improvement notice, setting out what your business must do to comply with the law.
A remedial action notice which prohibits your business from carrying out certain activities.
A hygiene emergency prohibition notice which prohibits your business from carrying out certain activities and is confirmed by a court. In most cases, this closes the business down until further notice.
Recommend prosecution in cases where the food business has seriously breached food safety law.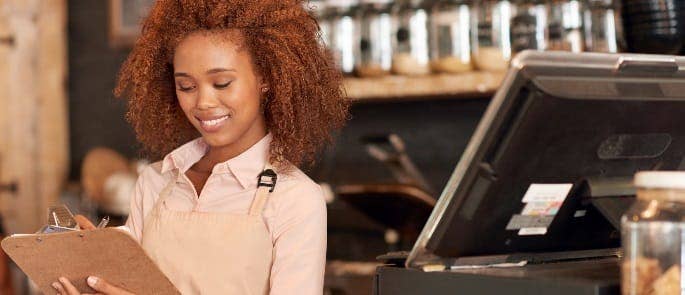 Real Life Examples
Take a look at the following real-life examples of famous food premises that were closed after an EHO visit:
Las Iguanas Restaurant, Liverpool
In 2016, the Latin American restaurant in Liverpool was shut down due to food hygiene concerns. The establishment was closed voluntarily by management after an EHO investigated claims that there were mice on the premises
Meal Machine Cafe, Birmingham
In 2009, this establishment was closed down by EHOs after the café catered for a West Midlands Police event and 47 police officers fell ill with food poisoning. EHO's prosecuted the business owner for four counts of breaking food hygiene laws, including the presence of Staphylococcus aureus organisms in food.
Angelo's Fish and Chip Shop, Oldbury
In 2017, the owner of this fish and chip shop was jailed for eight months. EHOs found filthy premises, leaking waste pipes and poor food handling practices. The establishment was visited four times before it was eventually shut down.
Greggs Bakery, Bournemouth
In 2017, EHO's closed this bakery outlet after an inspection revealed a rat problem in the alleyway behind the building. They closed the shop until pest control experts could deal with the problem.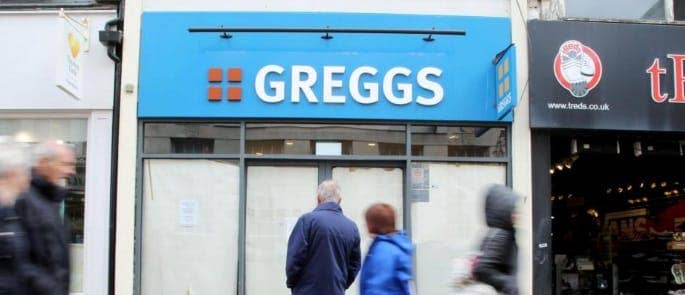 Image source: bournemouthecho.co.uk
---
Further Resources: