Self Inspection Checklist for Food Premises – Be Prepared for EHO Visits
December 16, 2014
4 min read
When a food safety officer or EHO visits your premises to carry out a food hygiene inspection, they will give you a rating under the Food Hygiene Rating Scheme (FHRS). The aim is to achieve a level 5 rating, which shows the public that your food is prepared, handled and served in the most hygienic way possible. When an inspector visits, they'll be looking at three key areas:
How hygienically food is handled.
The condition of your premises.
How you manage and document food safety.
If you do not score highly on any one of these areas then your food business will receive a low FHRS rating. The main aim of this scheme is to help your customers choose where they should eat out or buy food from by giving them an accurate report on the hygiene standards of each food establishment.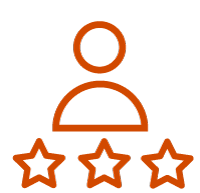 Need a Certificate?
Confidence in management of food safety practices is one of the key elements of an EHO inspection. You can show your High Speed Training certificate in an inspection to demonstrate your understanding of industry best practice. Browse our online Food Hygiene and HACCP courses today!
---
EHO Visit Checklist:
Use our checklist below to do a self-inspection of your own food premises before the food safety officer or EHO comes for their official visit. To achieve a 5 star food hygiene rating you'll need to make sure that you can put a tick next to each of the following:
Your Premises
Do you check your premises regularly for pests?
Do you have a pest control system in place?
Do you have separate sinks for dish washing and hand washing?
Do you regularly clean behind equipment?
Do your fridges and freezers have thermometers?
Do you have clean and tidy storage areas?
Do you maintain equipment regularly?
Food Safety Management System
Do you have a food safety system in place (HACCP/SFBB)?
Can you provide evidence of all your food safety procedures?
Do you have a cleaning schedule?
Do you cook and hold food at the correct temperature?
Do you use food probes and keep them clean and calibrated?
Are staff fully trained?
Do you follow the correct hand washing procedures?
Food Safety Procedures and Practices
Do workers change into protective clothing before work?
Do workers keep their hair back and/or wear a hair net or hat?
Do you have a first aid kit in the workplace?
Do you keep staff sickness records?
Do you have a stock control procedure?
Have you got colour coded chopping boards?
Do you follow safe thawing practices?
Do you have separate preparation areas for raw and ready to eat foods to prevent cross contamination?
Is there soap and paper towels in the toilets?
Do you use single-use cloths?
Are temporary food preparation areas kept in the same condition as permanent ones?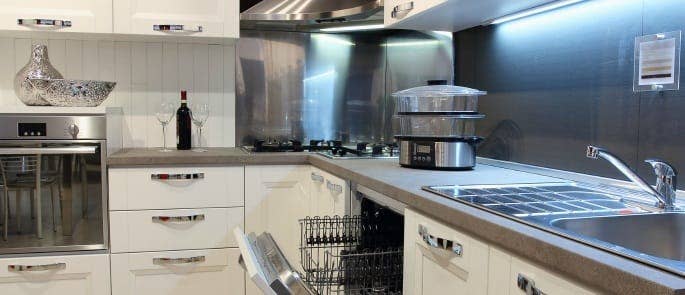 ---
Implementing a Successful HACCP System
HACCP (Hazard Analysis and Critical Control Point) is a food safety system that is used for managing risks in the food industry – similar to doing a risk assessment. To implement a HACCP system you need to identify the hazards, determine effective control measures and make decisions about what is and isn't working. Having a successful HACCP system in place is essential if you are to prove to food hygiene inspectors that you are doing everything within your control to ensure the food you sell is safe to eat.
There are 12 key steps to developing your HACCP system:
Assemble a HACCP team – put together a competent group of people who can cover all areas of the business and identify all of the hazards.
Describe the product – what products does your business produce?
Identify the product's intended use – what methods do you use when producing your product? What are the storage conditions and shelf life? Are there any legal requirements to consider? What are the risks at each stage?
Construct a flow diagram – draw an accurate diagram showing each stage of the production process.
Do an on-site verification of the flow diagram – check that your flow chart matches up to the production process by walking through it.
Conduct a Hazard Analysis – identify all the potential hazards at each stage of the production process and consider their control measures.
Determine critical control points (CCPs) – which points in the process are the most important in regards to food safety? Where can you prevent, eliminate or reduce a hazard before it affects the next stage of the process?
Establish critical limits for each CCP – how can you measure when a hazard has gone from acceptable to unacceptable?
Establish a monitoring system for each CCP – how can you ensure that your control measures are keeping the hazards under control?
Establish corrective actions – what will happen if the critical control points fail and there is a loss of control?
Establish verification procedures – how can you confirm that your procedures are working correctly?
Establish documentation and record keeping – how are you going to record your HACCP system? This documentation will be seen by the food safety inspector and is an essential part of proving to them how you manage and document food safety in your business.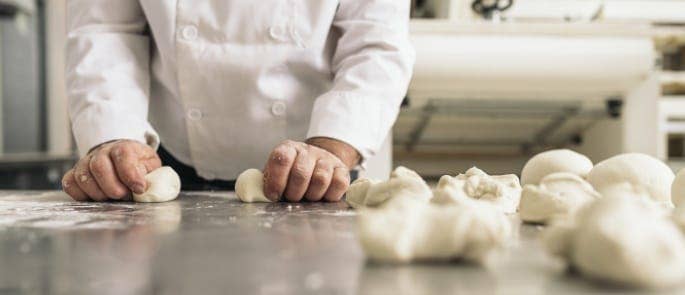 ---
For more information on HACCP, check out our HACCP FAQs or What is a HACCP Decision Tree?
---
Improving Staff Knowledge
Ensuring everyone that works in your food business has a good knowledge of food hygiene procedures is a sure-fire way towards achieving a top level food hygiene rating. Without appropriate knowledge on food safety, it is unlikely that you will score highly on your inspection, as staff will not be demonstrating best practice at the time of the visit. Workers need to be trained in:
Types of food safety hazard.
Correct cooking, holding, cooling and freezing temperatures.
How to prevent cross-contamination.
Stock rotation and use-by dates.
Food labelling and storage.
Cleaning procedures.
Personal hygiene.
Food safety legislation.
This knowledge can easily be obtained by taking a Level 2 Food Hygiene Certificate, which will provide an overview of all the essential topics for food handlers and ensure that you can prove you are complying with the law.
---
Further Resources: