Protecting the Public During Construction Projects
April 25, 2018
5 min read
Construction sites can be dangerous places. Often, they are home to large pieces of machinery, heavy objects, and moving vehicles. Those who work on construction sites must receive sufficient training to work in this environment and, as a site manager, it's your responsibility to reduce the risks so far as is reasonably practicable.
However, your responsibilities focus on more than your employees. It's also paramount that you prioritise public safety and ensure that work activities don't put members of the public in danger.
This article will cover public safety during construction and outline your responsibilities.
---
Public Safety During Construction
If you don't take adequate health and safety precautions, you put yourself, your employees, and the public at risk. Under section 3 of the Health and Safety at Work etc Act 1974, employers must ensure, so far as is reasonably practicable, that persons as well as themselves and their employees aren't exposed to health and safety risks.
The Health and Safety Executive (HSE) state that the public commonly suffer injuries on or near construction sites due to:
Tools and materials falling outside the site boundary.
Falling into trenches.
Being struck by moving vehicles.
It's your responsibility to reduce these risks and promote good health and safety on and around your site.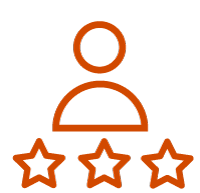 Need a Course?
Our Health & Safety Courses are designed to ensure that you understand the most common health and safety risks in your workplace and the control measures that are required.
Case Study
The following case study highlights the dangers of inadequate health and safety procedures. On 15th May 2012, a fence collapsed during a construction project and injured a 56 year old woman. She was passing the construction site, owned by Thomas Vale Construction, when a burst of wind caused the fence to fall and knock her unconscious. The woman suffered impaired balance, a loss of taste, smell, and hearing, and was affected for seven months.
The HSE found that the same section of the fence had collapsed two weeks before the accident, yet Thomas Vale Construction didn't hire an expert to fix it. Instead, someone who wasn't qualified reconstructed it, and failed to use concrete foundations.
For breaching regulations and failing to secure the safety of people in and around the site, Thomas Vale Construction had to pay £10,250 in compensation and received a fine of £20,000.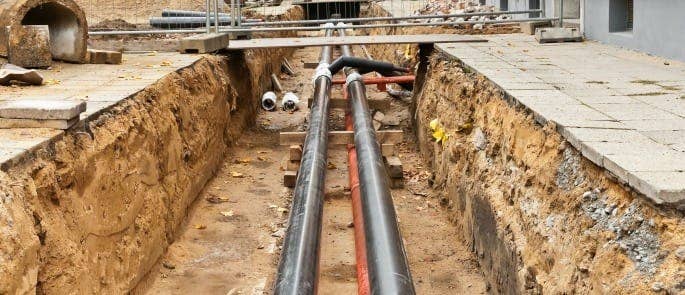 ---
Site Access in Construction
One way you can ensure public safety during construction is by managing site access. You must define site boundaries clearly and physically with suitable fencing. A fence can help to prevent people from entering the site and prevent particular objects from escaping.
To determine the fencing boundary, you should consider the form the parameter will take, such as material and height. You must then provide and maintain the fencing.
Different types of fencing suit different construction sites, so it's important you consider the best fence for your site. You should take into account:
The volume and type of site visitors.
The type of construction work.
Population of the area.
Location of the building and its proximity to other buildings.
Existing boundaries.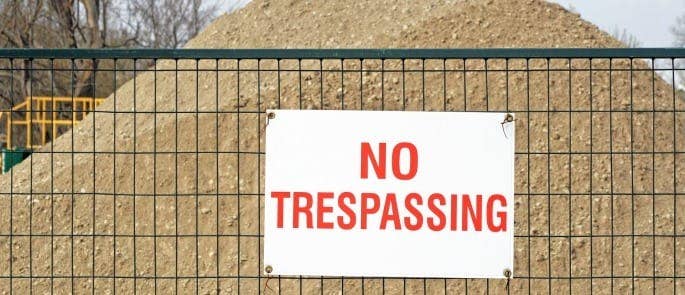 ---
What are the Main Hazards?
Some of the main hazards for the public on construction sites are:
Falling objects – You must make sure that objects from your site can't fall outside the boundary. For example, install netting or use toe-boards on scaffolds.
Scaffolding – You should always look at your surroundings when you build and dismantle scaffolds to ensure a member of the public isn't in close proximity. You also need to ensure that the scaffolding is properly constructed and maintained.
Vehicles – You must prevent vehicles that enter and leave the site from hitting pedestrians. Furthermore, if you obstruct the pavement during deliveries, you may force pedestrians onto the road where other vehicles can hit them.
Storing materials – If you stack or store materials outside of your boundary, then you increase the likelihood of a trip. Store all your materials within your site parameter, preferably in secure compounds.
Openings – People can suffer serious injuries if they fall into stairwells, manholes, or excavations from open floor edges. You must block these areas off with barriers or use a suitable covering.
Noise – Construction sites are noisy environments. It's vital that you consider the noise levels on your site and if these are damaging for close passers-by.
Hazardous substances and dust – If you handle hazardous substances, ensure you keep these away from the site parameter. Similarly, you should carefully watch the amount of dust that leaves your site and lands in other areas.
---
We hope that this article has been useful and outlined the importance of public safety during construction. As a site manager, it's your responsibility to be aware of the risks on your site to the public, and implement appropriate measures to control them.
---
What to Read Next: