Vegan Food Production: Guidance on Manufacturing Practices
June 28, 2021
5 min read
Vegan food offerings are ubiquitous on supermarket shelves and in other retail spaces. This trend is driven by the demand for free-from animal derived products, the recent focus on eating healthier and the perception of a 'greener' product profile. The vegan movement is showing no signs of slowing down; however, there is a growing concern from manufacturers to substantiate the vegan claims being requested by the marketing department and customers.
This article will suggest the good manufacturing practices (GMP) vegan manufacturers should have in place, explain the issues manufacturers may face, and outline how to avoid the pitfalls of cross-contamination by providing tips and advice on control methods.
---
What Should Vegan Food Manufacturers Consider?
Vegan foods do not have a legal UK or EU definition regarding what they can and cannot contain. However, voluntary claims on packaging such as 'suitable for vegans' are covered by Food Information for Consumers (Regulation EU No 1169/2011 written into The Food Information Regulations 2014).
UK laws are in place to prevent a consumer from being misled in The Food Information Regulations 2014 and Consumer Protection from Unfair Trading Regulations 2008. As vegans omit foods containing animal products from their diet, it can be assumed through these regulations that vegan products should not contain any animal products.
This lack of definition legally allows manufacturers to label animal-derived allergens – such as eggs or milk – as 'may contain'. Therefore, there is a wide difference in policies regarding vegan products, as some manufacturers have stricter guidelines for cross-contamination than others.
Though the law allows for precautionary allergen labelling, certain industry standards are not as lenient. Any cross-contact as a result of a claim could be considered as a major non-conformance and affect your certification grade.
There's a growing concern with consumers' confidence in products that claim to be vegan. This has the potential to tarnish a brand's reputation. Lack of customer understanding around the term 'vegan' also means that the claim can be interpreted in the same way as allergen food safety advice. This perception could potentially be fatal to someone with a severe allergy.
For more information on vegan labelling requirements and avoiding the pitfalls, read our article 'Vegan Food Products: What are the Labelling Requirements?'.
---
Good Manufacturing Guidelines for Vegan Products
Without a universal standard for what can or cannot be contained in a vegan product, manufacturers and consumers are turning to accreditation bodies to try to convey authenticity. Unfortunately for consumers, there are also huge differences between the requirements for certification between each accreditation body.
Industry Standards
The BRCGS have released an additional module which can be added to an audit called 'The BRCGS Global Standard Plant Based Certification'. The principles of reducing cross-contamination between products with a vegan claim and products without are also within the the BRCGS Global Standard for Food Safety Issue 8.
Clause 5.4 'Product Authenticity, Claims and Chain of Custody' requires claims made about the method of production to be substantiated. It also needs a risk assessment to be completed in order for controls to be implemented where cross-contamination could occur. For this reason, cross-contamination of animal-derivatives and insufficient controls could impact a certification grade. For more information on the BRCGS, read our article on 'Our Guide to Understanding BRCGS'.
The Vegan Society is a widely known vegan accreditation body. They have fewer regulations in comparison to the BRCGS Global Standards, allowing products with a cross-contact of animal-derived ingredients to be certified.
Verification and Testing
In order to verify that any trace of animal products and animal-derivatives have been removed, there are a range of testing options available to manufacturers.
DNA-based detection such as a PCR test is frequently used in food production, however, they can only identify the specific genetic sequence being tested – such as a particular allergen – and are not able to identify contamination from an unknown source or a source that is not being looked for. Additionally, it is difficult with this type of testing to quantify the amount and to distinguish between ingredients with similar DNA, such as milk and beef or eggs and chicken. This makes identifying the exact source of contamination less clear.
Vertebrate testing can be achieved with a PCR test to screen for the presence of DNA from any animal with a backbone. One notable limitation of this method is that it cannot distinguish between animal and human DNA, therefore any human contact with the product, or the mishandling of the sample, will result in a positive test.
The ELISA test is commonly used in the food industry to detect levels of potential contamination. The ELISA test is able to identify and quantify molecules such as hormones, peptides, antibodies, and proteins. However, ELISA tests require specific lab equipment and are more costly to run than other methods of testing.
A lateral flow device test (LFD) is only able to confirm the presence or absence of the protein you are testing for. LFDs are popular in food manufacturing because they provide fast results and verification on the production line.
Prerequisite Programmes
Prerequisite programmes must be in place before a HACCP system can be implemented and should be internally audited, risk assessed and verified. This is to ensure they are effective at preventing animal products and animal-derivatives from contaminating a vegan product. The specific prerequisites that should be reviewed if you manufacture vegan products are:
Approved and trusted suppliers – Supplier questionnaires and audits are essential for finding out which raw materials and allergens a supplier handles – including any corresponding cross-contamination risks. It is also important to have systems in place to be notified of any changes if a supplier starts handling additional allergens or animal-derived ingredients.
TACCP (food defence) – In today's globalised marketplace, protecting consumers from food fraud and ensuring authenticity is an intercontinental task. The lack of traceability and insight into the ingredients contained in fraudulent food will mean that you cannot provide your customers with accurate information such as vegan and allergen-restricted dietary requirements.
Cleaning procedures – All cleaning procedures must be validated – using the tests mentioned above – to ensure they are effective at removing traces of allergens, animal products and animal-derived ingredients. Testing also highlights if any areas do not have effective cleaning methods, especially when machinery is cleaned in place and will not be taken apart as part of the cleaning procedure.
Product segregation – Ideally, vegan products should be manufactured in a segregated area of the factory that is dedicated to producing vegan products. In practice, this is not possible for every business; therefore, product segregation procedures must be in place to prevent cross-contamination. For example, some manufacturers use colour coding to ensure segregation of products and raw materials. The effectiveness of your segregation procedures must be demonstrable during an audit.
Product scheduling – Considered product scheduling can be used in factories which do not have dedicated vegan product lines. With this method, vegan products are prioritised first before products containing non-vegan ingredients, preventing the possibility of cross-contamination.
---
How Do Vegan Food Manufacturers Prevent Cross-Contamination?
Undoubtedly, one of the biggest issues faced by manufacturers is the threat of cross-contamination when it comes to vegan products. Manufacturing sites will have an allergen policy. However, sites which are dedicated to only producing vegan food products are more than likely to only allow staff to bring plant-based products to be served and consumed on site.
Risk Assessments
Ensure that the vegan claims on the product packaging are achievable by completing a risk assessment. Failure to demonstrate that you carry out adequate risk assessments, and can substantiate claims can result in major or critical non-conformance. Insufficient procedure also has the potential to affect the certification outcome depending upon the food safety risk to the consumer and/or failure to comply with legislation.
The vegan risk assessment should ask:
Does the lubricants used affect the authenticity of the claim?
Is PPE changed between producing a product with a claim and a product without a claim?
Does the process allow for mitigated animal-derived ingredients, or is it a continuous process?
Do the raw materials have cross-contacts which will affect the authenticity of the vegan claim?
What are the cleaning controls? How is cleaning validated to ensure it has mitigated any cross-contacts?
What are the separate storage controls in the warehouse?
Rushing the release of a vegan product on a production line which also handles animal products might be popular with the marketing and NPD department. However, an insufficient risk assessment and the failure to implement effective changeover procedures will harm your external audit grade.
---
Tips and Advice on Control Methods for Vegan Food Manufacturing
Many manufacturers are choosing to work with the Vegetarian Society or Vegan Society for permission to feature their certified logos on a product's packaging. This sends a clear message in terms of the ethical ideals and varied product choice the organisation is aiming for. However, a Vegan Society logo does not guarantee that a manufacturer is meeting cross-contamination requirements. This is because the Vegan Society certifies products with animal-derivative cross-contacts, such as 'may contain milk'.
If a customer has requested the claim on their packaging and your process is continuous, proof of vegan approval is needed. For example, the Vegan Society, or an email confirmation from the customer that they accept the product cannot be produced without cross-contacts.
This will count towards your due diligence and verification documentation. Claims and logos on packaging artwork that come from customers impact your process and you cannot shift the responsibility onto your customers.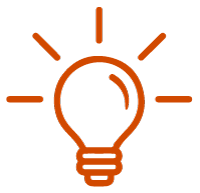 Need a Course?
Take a look at our food hygiene library where you can find Good Manufacturing Practices (GMP) training and HACCP courses.
A training plan should be continuously improved through reviewing the effectiveness of training and identifying gaps in food safety practices. Having comprehensive training for new employees, contractors and refresher training for existing employees should cover good vegan manufacturing practices, the vegan food safety policies and food defence.
---
We hope you found the above information useful. Should you wish to discuss your business needs further, or would like to know more about how our training can help you, please contact our friendly, helpful sales and support teams on 0333 006 7000 or email sales@highspeedtraining.co.uk.
---
Further Resources: