Vegan Risk Assessment & Checklist for Food Manufacturers: Free Templates
January 28, 2022
4 min read
Vegan foods are ever-increasing in popularity, both with vegans and those aspiring for a more plant-based diet. To ensure a product does not contain any animal-derived products, however, there is more than just the ingredients to consider.
This article will discuss the types of challenges manufacturers may face when producing vegan food products. We have also provided a free vegan food risk assessment and checklist to use in your own factory or premises to determine product authenticity.
---
What Makes a Product Vegan?
Vegan foods do not have a legal UK or EU definition regarding what they can and cannot contain. Though, UK law prevents a consumer from being misled in The Food Information Regulations 2014 and Consumer Protection from Unfair Trading Regulations 2008.
Therefore, any ingredient or food that does not contain animal-derived ingredients or has used animals in the development process of making the product can be authentically described as vegan. As vegans do not typically consume foods containing animal products – for example meat, fish, seafood, eggs, milk and honey – it can be assumed that through these regulations, vegan products should also be free from animal products.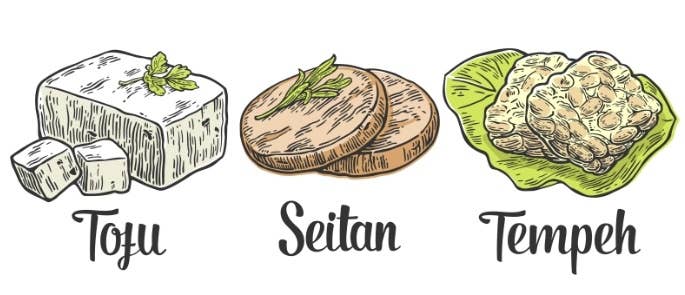 Common Vegan Food Products
Innovative vegan food products often contain a substitute in place of an animal product. Substitutes are used because:
The ingredient is functional. For example:

Replacing eggs in a cake recipe with a vegan egg replacement such as tofu, flaxseeds or tapioca starch.
Replacing gelatine with agar agar, pectin or modified maize starch.
Replacing egg white that is intended to be whisked with aquafaba (the starchy liquid from cooking legumes).

The ingredient is trying to replicate the texture of an animal product. For example:

Soya, seitan, Quorn and pea protein and wheat gluten food products, such as mince, burgers or sausages.
Jackfruit to replace pulled pork.
Milk alternatives, such as oat, soya, rice and nut milks.
Non-vegan ingredients
There may be some ingredients that you are less familiar with which can be derived from animal products. Listed below are some to look out for.
Lactic acid, which can be of animal origin or plant-based.
Albumin, found in egg whites.
Gelatine, from animal bones.
Lanolin, extracted from sheep's wool.
Omega 3, can be made from animals or plant-based.
E120 Carmine Dye, made from the female cochineal insect.
Lecithin, which can be made from animals, though it is mostly made from plants, e.g. sunflower lecithin.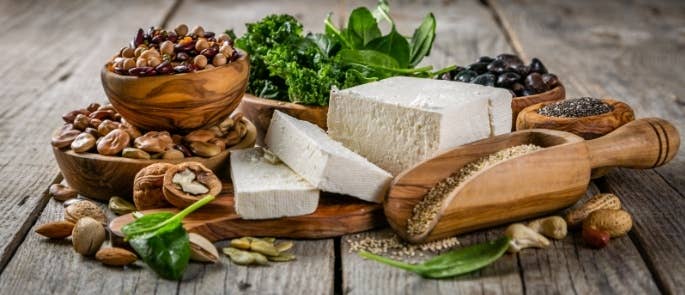 ---
Vegan Problems and Solutions in Food Manufacturing
There are a number of problems that may arise for manufacturers when creating vegan products. Below are some of the most common.
A lack of legal definition allows manufacturers to label animal-derived allergens – such as eggs or milk – as 'may contain'. Therefore, there is a wide difference in policies regarding vegan products, as some manufacturers have stricter guidelines for cross-contamination than others.
Though the law allows for precautionary allergen labelling, certain industry standards are not as lenient. Any animal product cross-contact during the manufacture of products with a vegan claim could be considered as a major non-conformance and affect your certification grade.
There's a growing concern with consumers' confidence in products that claim to be vegan. This has the potential to tarnish a brand's reputation. Lack of customer understanding around the term 'vegan' also means that the claim can be interpreted in the same way as allergen food safety advice. This perception could potentially be fatal to someone with a severe allergy.
Manufacturers must assess the whole farm-to-fork production process – including things that might not come readily to mind – such as machine lubricants and cleaning products. For this to be possible, a product must be fully traceable in regards to any potential animal-derived cross-contacts. You will need to work with your suppliers to get this information if you do not already have it. They must also be aware to inform you if there are any changes to their process or production which might result in a cross-contact.
Some manufacturing processes are continuous and the process does not lend itself to being able to mitigate allergens in between product runs. If your customer is pushing for a vegan claim in this scenario, their expectations need to be managed through communication.
Claims and logos on packaging artwork that come from customers impact your process and you cannot shift the responsibility onto your customers.
The Vegan Society, the Vegetarian Society and other industry certification bodies such as BRCGS all offer product authentication claims providing you meet their criteria. Each set of standards are different, some more flexible and lenient than others.
The BRCGS also offers an additional Plant-Based certification, though the Issue 8 standards already contain requirements to authenticate claims made on a product label. Recently the Co-op made the BRCGS Plant-Based Standard mandatory for their high-risk vegan suppliers. As consumers are becoming more and more aware – and veganism has grown in popularity – it is likely that additional supermarkets will implement tighter standards for their vegan suppliers.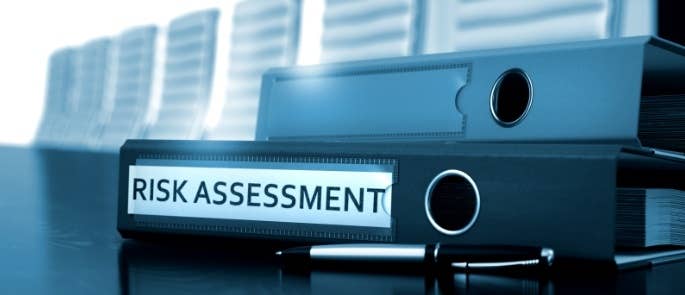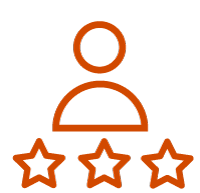 Need a Course?
Take a look at our HACCP, Introduction to Internal Auditing and Food Labelling Regulations courses.
---
Free Vegan Food Risk Assessment & Checklist
A risk assessment identifies any potential hazards, or in this case, assesses the risk of where and how cross-contamination could occur.
It is important to complete risk assessment documentation if you are producing vegan food products to demonstrate that you have considered and mitigated any possible risk of cross-contamination. It is possible for you to be asked to produce documentation during an audit if you make vegan claims on your packaging. As the criteria for vegan food and the 14 named allergens differ, only conducting allergen risk assessments is not sufficient to authenticate any vegan product claims that are made.
A risk assessment should also include:
Who might be harmed if cross-contamination were to occur.
What you are currently doing to mitigate the risk.
Any further action that might be needed.
The individual who will implement the further action.
A date the further action should be completed by.
An initial or acknowledgement when the further action has been completed.
We have provided a free vegan manufacturing risk assessment template for you to download and use.
We have also put together a vegan manufacturing checklist as an additional tool, so you can make sure every area which could contribute to cross-contamination is identified and managed. When assessing the risk of animal product contamination, it is important to consider more than the production itself. Also take into consideration the development, management, training, storage, cleaning and any machine lubricants that may be used.
Although there are many challenges that manufacturers face when it comes to producing authentic products for vegans, it is vital that the right steps are taken and food safety is always practised.
---
We hope you found the above information useful. Should you wish to discuss your business needs further, or would like to know more about how our training can help you, please contact our friendly, helpful sales and support teams on 0333 006 7000 or email sales@highspeedtraining.co.uk.
---
Further Resources