Why Your Business Needs an Intersectional Approach to Discrimination
March 14, 2017
5 min read
This article explains the benefits of intersectionality for your business and how to apply it to your HR practice. Intersectionality is about making equality practices work for everyone.
"If we aren't intersectional, some of us, the most vulnerable, are going to fall through the cracks." Kimberlé Williams Crenshaw
When some people face prejudice, the targeted characteristics overlap. This makes the manifestation of discrimination unique. For example, a woman with autism, a woman of colour or an older trans person can face prejudice due to their overlapping social identities. What's more, the way that a woman of colour experiences gender discrimination is different to the way that a white woman will experience it.
Therefore, HR personnel must make room for intersectionality within their practice. If you snub intersectionality, you're overlooking the reality of discrimination.
"Right now there is more attention than ever on 'reputation'" Companies care about "their role in society and what they are doing to support their employees." By adopting an intersectional discrimination policy, businesses can protect and nurture a culture of care and respect.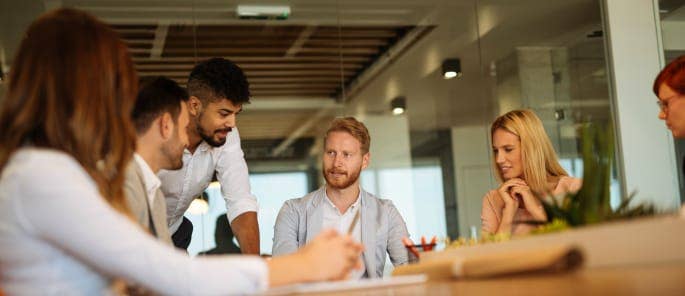 ---
What is Intersectionality?
'Intersectionality' is a holistic approach to discrimination prevention. Kimberlé Crenshaw, Professor of Law at Harvard University, designed it as a framework and analytical tool.
Crenshaw was struck by the way that different types of 'identity' (such as race, gender, and sexual orientation) overlap for some people. She saw how these identities came together to shape unique experiences of discrimination. More specifically, she saw that bureaucratic systems are not set up to handle these situations. Indeed, in the eyes of the law, these people suffer further injustice merely because policies do not fit nor understand their needs. So she created a tool to help people analyse and understand the complex reality of discrimination.
The Equality Act 2010 (which protects people against discrimination in the UK) has nine protected characteristics. If you don't know what they are, they're:
Race
Disability
Sex
Age
Sexual orientation
Religion (or lack of belief)
Gender reassignment
Pregnancy and maternity
Marriage and civil partnership
And these are treated like discrete identities – as though they never overlap when discrimination occurs.
Let's look at this in action.
Say you're an LGBT woman and your CV hints towards your sexuality (like involvement in a university LGBT society), this means you're 30% less likely to be offered a job than your equally-qualified heterosexual peers.
In fact, LGBT workers of colour are one of the most disadvantaged in America. They face higher levels of unemployment and poverty because their barriers are much bigger. These barriers are emotional too due to facets of corporate life like LGBT prejudice and a lack of representation of people of colour in business.
A lot of gay men, for example, find that their gender and sexual orientation intersect to make discrimination worse. Perceptions of gay identity as 'failed masculinity' mean that discrimination against gay men is often targeted at their gender.
Imagine you're a gay Muslim man. And you're a member of a sales team in a 'work hard, play hard' sales culture.
As part of the 'Lad' culture that happens in your office, you've seen outward expressions of homophobia. So you've kept quiet about your orientation. But remaining 'closeted' makes you feel like you're holding an essential part of yourself back and there's a nibbling sense of fear that someone will find out.
That's not all, though. You're already teased because you don't drink, and you think that not participating in drinking is holding you back in your career.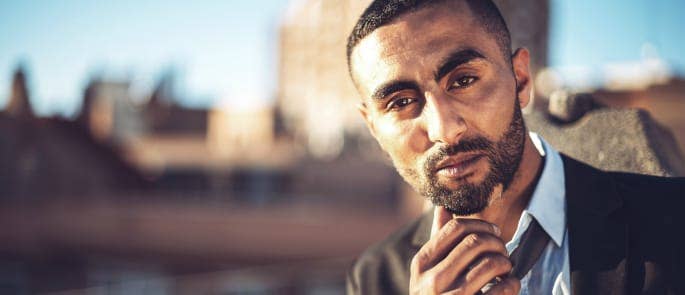 ---
7 Benefits of an Intersectional Workplace
Intersectionality is a tool to improve access, opportunity, and equality within the workforce. But we have to make sure we harness it strategically. Here are seven ways intersectionality can improve your business.
1. Maximises health and wellbeing within your organisation. 
When you integrate intersectional policies, you're taking a step towards fostering a safe and support community for colleagues.
2. Raises awareness of how discrimination affects everyone differently. 
Discrimination is not black and white – so the way we safeguard against it shouldn't be either. Intersectionality helps you meet the unique needs and experiences of individuals.
3. Helps employers adhere to the Equality Act 2010. 
Keeping intersectionality at the forefront of your HR agenda will ensure you adhere to UK equality legislation and steer clear of legal issues.
4. Promotes equality and diversity in the workplace.
People with differences bring something new to the table: unique skills and ideas. This is beneficial to the creativity and productivity of your business.
5. It's a forward-thinking approach to HR. 
Intersectionality lets you analyse your current policies and see where they are falling short.
The Ontario Human Rights Commission claim that "developing a framework for an intersectional analysis has the potential to be groundbreaking."
6. Creates a positive brand image. 
Every business wants a loyal following of 'frands' – that's loyal brand followers to you and me. Choosing to face the issues that affect vast tracts of the population – well, that's pretty brand friendly.
7. Ensures that ALL staff can be productive and work without worry and fear. 
If you make a point of being intersectional, you're showing you care. And you're making sure employees know that support is there.
---
How Can I Cultivate an Intersectional Workplace?
"We will never address the problem of discrimination completely, or ferret it out in all its forms, if we continue to focus on abstract categories and generalizations rather than specific effects. Egan v. Canada, 1995"
Get up to speed on training and awareness. Find the best way for you to learn, and do it! Face to face, online, through a book – however you want to, just do it. Take courses on equality and diversity, LGBT issues, and HR best practice.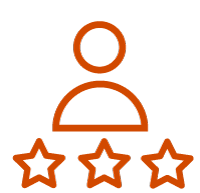 Need a Course?
Our Equality & Diversity Training looks at which behaviours are prohibited by the Equality Act and aims to help you promote a fairer, more tolerant and more diverse working environment.
Create clear policies on anti-discrimination. Once you've perfected your existing policies, you also need to be seen to walk the talk. This means calling out discrimination when you see it and following up on policies.
Represent and support employees at all levels. Adequate representation incorporates equality and diversity into the fabric of your business and ensures the interests of minority groups are represented.
Establish networks to support the development and opportunity available to minority groups – such as LGBT, black, and female employees.
Once you get your head around it, intersectionality is straightforward and obvious. And if the past is any indicator of the future (which all HR experts say it is), the most obvious-seeming and logical ideas are the ones that stick around.
So, I'll proudly proclaim it: intersectionality is here to stay. And it's here to increase opportunity and equality for employees who might otherwise fall through the legislative cracks.
---
Further Resources: