How Equality & Diversity Improves Your Workplace: Examining the Benefits
January 14, 2016
8 min read
Equality and diversity is a topic that's relevant for all workplaces, regardless of whether you employ two people or two hundred people, and irrespective of whether you work in an office, a warehouse or on a shop floor.
The aims of equality and diversity are simple: to ensure that everyone has access to the same opportunities and the same, fair treatment.
It sounds obvious to state that we all deserve to work in an environment that's free from discrimination, harassment, victimisation and bullying but, unfortunately, this isn't always the reality once you start to delve behind the scenes of a business.
What's more is that you may not even realise that your actions are denying certain people access to opportunities. You may not be actively disallowing people of a certain gender, race or religion from applying for a job or gaining a promotion but on closer inspection you may start to spot hidden barriers that inadvertently do so.
You're probably familiar with the old saying – that variety is the spice of life – and this couldn't be more applicable than in the workplace. If you actively promote equality and diversity (and have a policy to match) then your business will thrive and people of all backgrounds can come together and achieve success.
---
'Diversity: the art of thinking independently together.' – Malcolm Forbes, entrepreneur.
---
Surprising Equality and Diversity Statistics
As of September 2015, there were 31.21 million people in work in the UK. That's 31.21 million different opinions, ways of thinking and opportunities for new ideas.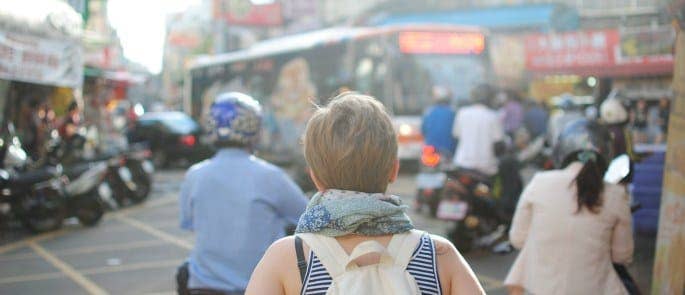 In the USA this figure reaches over 121 million people. However, large numbers of people don't necessarily equate to equal opportunities. In fact, a report by SHRM stated that 41% of their study respondents said that the reason their company had few diversity efforts was simply because they're 'too busy' to do anything about it.
In relation to culture and ethnicity, recent statistics also show us that:
In 2010, a report suggested that ethnic minority businesses contribute around £25-32 billion to the UK economy each year (Regeneris Consulting EMBAN Legacy Report).
In 2011, Black African women and White and Black Caribbean men were most likely to be unemployed in the UK (2011 Census).
Most low-skilled jobs are filled by Pakistani, Black African and Bangladeshi men (2011 Census).
Only 5.5% of directors in the FTSE 100 are from an ethnic minority (The Cranfield FTSE 100).
These figures may be shocking to some and unsurprising to others, but what's evident is that race appears to have quite an impact on who does and doesn't make the cut. Your equality and diversity policy will help to redress the balance and prevent statistics like these from becoming the norm.
---
'Strength lies in differences, not in similarities.' – Stephen R Covey, businessman and author.
---
Equality Act 2010 & Protected Characteristics
The Equality Act was introduced in the UK to eliminate unlawful discrimination, advance equal opportunities and promote good relations between people. The Act makes it unlawful for employers to discriminate against workers and puts an onus on businesses to prohibit prejudicial behaviour and make adjustments so that everyone has access to the same opportunities. All workplaces must comply with the Act and must be seen to be actively promoting equality and diversity amongst employees.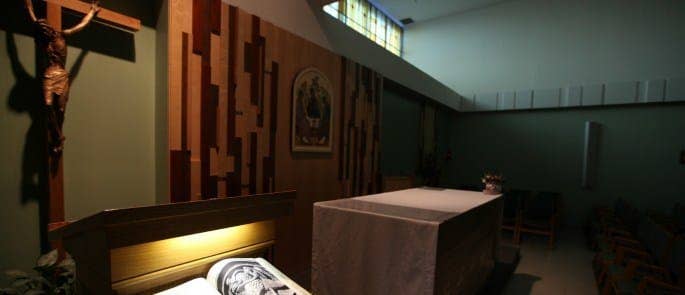 More specifically, the Act offers protection to people with one or more of nine specific 'protected characteristics'. This means that you cannot discriminate against a person based on any of these particular traits. Take a look at the list of protected characteristics below and consider which of them apply to you and your colleagues:
Age.
Disability.
Gender reassignment.
Marriage and civil partnership.
Pregnancy and maternity.
Race.
Religion and belief.
Sex.
Sexual orientation.
Try this: test your knowledge of equality and diversity law with our quick quiz.
---
'We may have all come on different ships, but we're in the same boat now.' – Martin Luther King Jr, activist and Baptist minister.
---
Improving Diversity in Your Workplace
Prosperous businesses don't create their success story and then add in a diverse workforce as an added extra. Diversity shouldn't be seen as a bonus or an advantageous attribute – it should be a given. People should expect their workplace to be diverse and offer equal opportunities for everyone.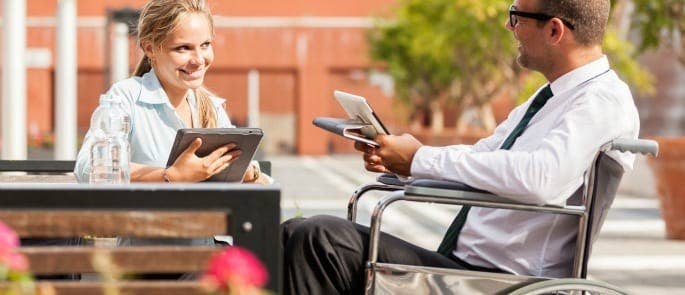 But why is it so important that you include diversity in the core plan for your business?
Diversity helps you to develop. Businesses can't continue to grow if everyone within them thinks the same, acts the same and has the same interests. You can't choose employees who all fit the same cookie cutter and expect the company to develop in the future. Diversity means that your business will be open to new ideas and new ways of thinking and you're much more likely to succeed.
Diversity is changing the face of businesses. It's also necessary to consider the pool from which you select your employees. In the UK, the working population is aging and there is a rapidly increasing amount of women and ethnic minorities entering the workforce. Gone are the days where the 'middle aged white man' is the epitome of business.
---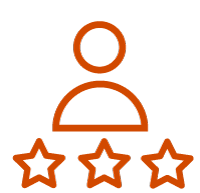 Need a Training Course?
Our Equality & Diversity Training has been designed to help learners understand more about their responsibilities for promoting equality and diversity in the workplace. It aims to help you promote a fairer, more tolerant and more diverse working environment.
---
Diversity helps you to reach more customers. Does your workforce reflect your customers and clients? Does the workforce match up with the demographic that you serve? Workplace diversity means that your staff members can relate to every one of your customers. If you have a range of people with a range of opinions then it makes it much easier to target a wider range of clients.
Diversity attracts workers. If people see that your company accommodates a diverse workforce then they're more likely to want to work for you. Offering benefits like a crèche for children and flexible working hours, plus being accommodating for religious holidays and cultural apparel, will open up job opportunities to more people than you can possibly imagine.
---
'We need diversity of thought in the world to face the new challenges' – Tim Berners-Lee, computer scientist.
---
Benefits of Diversity
When building a diverse workforce you should look to hire people of different genders, ages and races etc. but it shouldn't stop at physical characteristics. Your diverse workforce also needs to be diverse in the way that it thinks if a true variety of ideas and talents are to be brought to the table. There are so many benefits to having a diverse workforce, including:
You'll be able to recruit the top talent if your job applications are open to everyone, and not just a select few people.
Staff members will feel empowered that they've been hired based solely on their aptitude.
Your business will see an increase in creativity because workers from different backgrounds will approach problems and projects in different ways.
Employing people from different cultures may mean that your business benefits from diverse language skills, helping you to sell products and services internationally and provide enhanced customer support.
Employee turnover costs will be reduced if people feel comfortable, valued and happy in a workplace with an ethical culture.
---
'People may be said to resemble not the bricks of which a house is built, but the pieces of a picture puzzle, each differing in shape, but matching the rest, and thus bringing out the picture.' – Felix Adler, political and social professor.
---
Case Studies
The following case studies are examples of companies and schemes that have been incredibly successful in regards to developing equality and diversity in the workplace.
BNP Paribas
In 2014, Global banking company BNP Paribas announced the start of their annual Diversity and Inclusion Week. The week takes place in BNP Paribas offices around the world and includes over 50 events across 10 local offices within the UK. The aim of the week is to inspire and educate people about diversity and inclusion through a range of talks, events and panel discussions.
Vinay Kapoor, UK Head of Diversity and Inclusion at BNP Paribas said:
"Diversity and Inclusion is core to our culture. In celebrating the different backgrounds and perspectives of our employees we hope to engage and inspire everyone to bring more of what makes them unique to the workplace. This in turn helps us promote and maintain an inclusive workplace for the benefit of our employees, the communities we operate in and our clients alike. We strive to promote and maintain a diverse, inclusive and stimulating work environment where employees are treated with dignity and respect, valued for their differences in thought, background, experience, perspectives and are empowered to succeed."
---
Google
Search engine giant Google believes that the best way to improve gender diversity in the workplace is to start from the bottom, by employing more women in lower level jobs, rather than at the top and trying to employ women directly into management positions.
The head of diversity and inclusion for the EMEA region said:
"I think the key thing is to challenge the composition of the level below the senior executives and managers as they are the people who will be on the board in future. This level should be 50:50 men and women. And we are certainly going in the right direction here at Google."
In 2011, Google also created a project called CodeF; a career event and mentoring programme for female, undergraduate computer scientists. The programme lasted 12 weeks and had 8 mentoring meetings held in Google's offices as well as online. The project aimed to increase the number of women working in the technology industry. In the UK the scheme had over 200 female applicants, of which 50 were selected.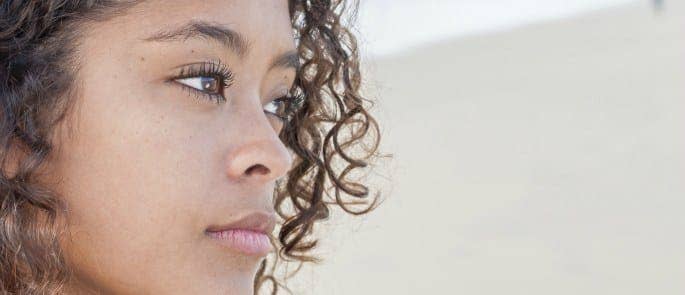 ---
The Top 50 Employers for Women 2016
This list is compiled each year by The Times in partnership with Opportunity Now and lists the top 50 organisations in the UK which have demonstrated gender equality as being a key part of their business strategy. The businesses featured all have a consistent commitment to progressing the careers of women in all areas of the workplace.
The 2016 list commends companies including Lloyds Banking Group, KPMG, Marks and Spencer, Royal Mail Group, Santander and the Royal Navy.
---
The LGBT Power List 2016
The LGBT Power List, put together by professional network OUTstanding, is a list of influential, executive-level business leaders who are openly lesbian, gay, bisexual or transgender. This year's list features the Top 100 LGBT executives, plus the 30 LGBT Future Business Leaders, alongside a list of 30 'Ally Executives' (heterosexual people who actively support LGBT people). At the top of the 2016 allies list is Salesforce CEO, Marc Benioff.
Mark Gorry, Chief Nuclear Officer at EDF Energy (Number 27 on the 2015 Ally list) said: "To me it's all about creating a culture of inclusion which is critical to building a responsible and sustainable business."
However, the LGBT Power List does provide us with a few statistics which show there's still a lot of room for improvement in regards to LGBT diversity in the workplace.
---
'Diversity is not a characteristic of life; it is a condition necessary for life… like air and water.' – Barry Lopez, author.
---
Developing an Equality and Diversity Policy
In order to show that equality and diversity are at the core of your business plan it's essential that you have an equality and diversity policy in place. Not only will this describe how you aim to encourage diversity in the workplace but it also demonstrates to your employees that you take it seriously.
Your equality and diversity policy should apply to every aspect of your workplace, from recruitment, salaries and benefits through to discipline procedures, promotion opportunities and after work activities. Your aim is to cover all situations so that inequality doesn't have chance to thrive anywhere within your business.
Once your policy is written down it makes it much easier to follow and employees, present and future, will have confidence in your commitment towards improving diversity.
To produce your own equality and diversity policy you can get started by reading our guidance and you can even download a sample template.
---
'It is never too late to give up your prejudices.' – Henry David Thoreau, philosopher.
---
Further Resources: