Is There a Difference Between Food Hygiene and Food Safety?
March 22, 2019
4 min read
You may have noticed people using the terms 'food hygiene' and 'food safety' interchangeably, and wondered whether there's a difference between the two. While they do overlap, they're actually not directly interchangeable from a compliance perspective. This is why it's important to recognise the difference between food hygiene and food safety.
Not only does this ensure you can properly follow the law, but it's also good business sense. A strong awareness of your duties will make you run your establishment effectively, meaning customers will trust you to serve the best quality food and will return time and time again.
This article will explain the main differences between food hygiene and food safety. Knowing this will help you to understand the best practices that you and your business must follow.
---
What's the Difference Between Food Safety and Hygiene?
The term 'food safety' encompasses all the important practices that businesses must follow to ensure food is fit for consumption. 'Food hygiene' is one of these important practices, which means it's a subcategory of 'food safety'.
Because food hygiene falls under the umbrella term 'food safety', food hygiene itself does not include all the other key areas of food safety. This is an important difference to be aware of, particularly when applying food management procedures to your premises. Food safety refers to an entire system of managing risks. Meanwhile, food hygiene refers to an individual set of practices for controlling only one aspect.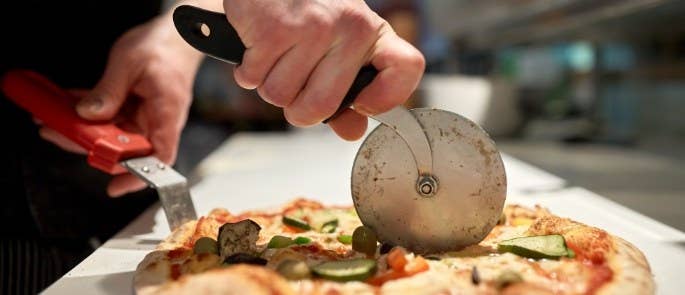 Knowing this will help you better determine what level of knowledge people in your business require and how to apply all the necessary controls. This, in turn, can help you make a more informed decision about improving your business's practices and what additional training you may need.
For example, those in managerial or supervisory roles need an understanding of how to implement a food safety system, such as HACCP. Conversely, someone working directly with food who is not responsible for putting management systems in place usually only needs food hygiene awareness.
An understanding of food safety is always recommended for everyone in food-related roles, so they can contribute to other essential areas. However, they won't need the same level of knowledge as those in management positions about other aspects of food safety.
These 'other aspects' that food safety encompasses, aside from food hygiene, are vital to follow. They help you to comply with the law and keep your customers free of harm.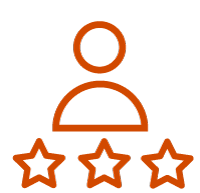 Need a Course?
Our Food Hygiene Training is designed to ensure a comprehensive knowledge of all food safety and hygiene procedures. If you are unsure which course is right for you, visit our Choose a Food Hygiene Course page to help you decide.
---
NEW! Have you seen our latest report, analysing regional standards of food hygiene across the UK?  Click on the interactive map and league tables to find out where your hometown ranks in Food Hygiene: Know the Score.
---
What is Food Safety?
Food safety refers to the management systems that establishments must have in place if they sell food. It ensures that the food in any establishment – from restaurants and supermarkets to delis, food trucks, and cafés – is safe to eat and as advertised. There are various pieces of legislation in place for food safety, but the Food Safety Act 1990 is the main framework for all food safety laws.
In England, Wales, and Northern Ireland, the Food Standards Agency is the governing body that works with local authorities to ensure businesses meet these laws. In particular, they measure a business's food safety system based on three key aspects: hygienic food handling, the physical condition of the business, and food management systems. These align with the requirements put in place by the Act.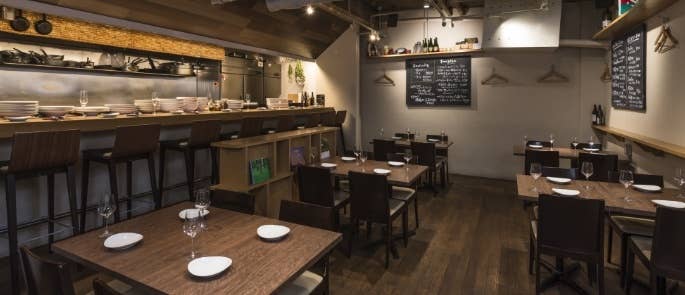 Under food safety law, the key elements of food safety are:
Ensuring everyone follows good food hygiene practices. This includes personal hygiene, safe handling of food, preventing cross-contamination, cleaning procedures, allergen control, safe storage of food, and cooking temperatures.
Implementing appropriate food management systems. This refers to the overarching system that keeps food and the premises safe and hygienic. The main aspect is HACCP, but it also refers to record keeping, labelling, traceability, supply and delivery, and staff training.
Maintaining hygienic premises. The maintenance of the building is another key aspect of risk prevention. This includes the general cleanliness and upkeep of the building, having an appropriate layout, suitable lighting, ventilation, pest control, and waste management.
As you can see, there are numerous areas that a business must consider to make their food safe. Food hygiene is just one of many, but it is vital.
---
What is Food Hygiene?
Food hygiene is an essential aspect of food safety. It refers to the processes that directly involve food – including storage, preparation, and cooking. Good practices in these areas ensure that customers receive food that's safe and as described.
The key elements of food hygiene are:
Personal hygiene. This includes handwashing, protective clothing, illness procedures, and other duties (such as avoiding smoking).
Preventing cross-contamination. This includes preventing bacterial, physical, chemical, and allergenic contamination, particularly by having appropriate equipment in place (such as separate cutting boards).
Cleaning procedures. Thorough cleaning of the kitchen, equipment, and kitchenware (including plates and cutlery) is vital.
Allergen control. All businesses must clearly explain which foods are allergenic and must prevent allergens from cross-contaminating other food.
Safe storage of food. This includes storage locations and containers, a FIFO system, labelling, and temperature control.
Cooking temperatures. Businesses must ensure they cook and hold food at appropriate temperatures to prevent bacterial risks.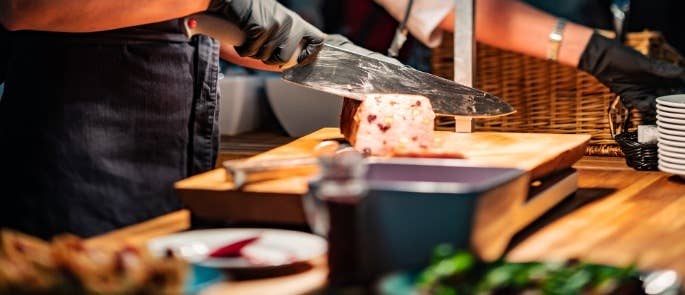 Anyone who works with food has a legal duty to understand food hygiene. However, the level of knowledge they require depends on their specific duties and how involved they are in food preparation. They may even need a wider understanding of food safety in some cases.
Not sure what level of food hygiene awareness you need? Check out our guide on What Type of Training Must Food Handlers Receive By Law?
---
As you can see, there is a difference between food safety and food hygiene, although they are closely interconnected. Knowing these differences means you can help your food establishment comply with the law and recognise what duties everyone needs to fulfil.
---
What to Read Next: