Home » Free Food Hygiene Worksheets for KS1, KS2, and KS3 Children
Teaching kids about good food hygiene practices is essential for ensuring that these practices become habit as they get older. There's no better place to instil this knowledge than in the classroom.
There are numerous aspects of food hygiene that they need to know: personal hygiene; common food hazards; and proper food preparation, cooking, and storage methods.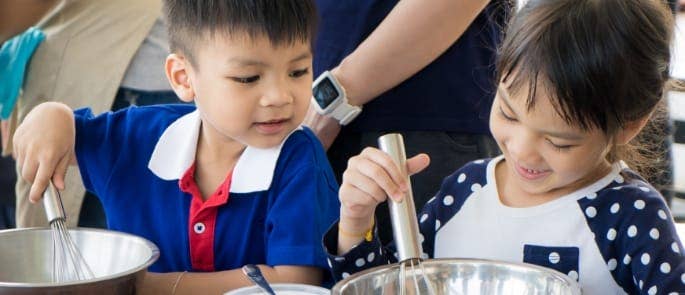 ---
Download our Free Food Hygiene Worksheets
Our PDF food hygiene worksheets are designed for KS1, KS2, and KS3 children. The information is tailored to suit each age group.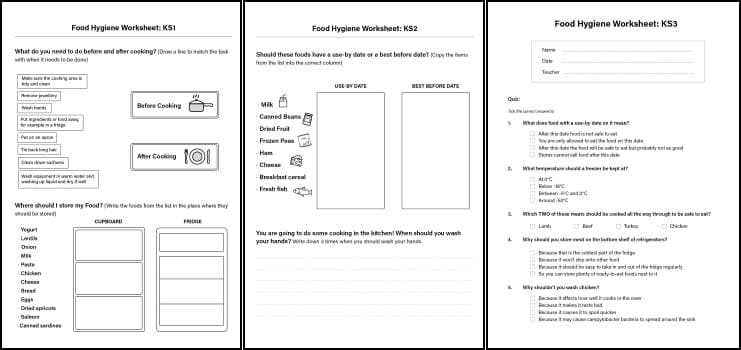 Set aside 20-30 minutes for the students to go through the worksheets. But be aware that lot of students might not have any previous knowledge. So you may need to have a short session on food hygiene a few days beforehand and organise classroom activities to practise what they've learned.
Let us know in the comments below if you like our food hygiene and safety worksheets, and if you'd like to see any others!
---
Further Resources:

Like this article?
Please share with your friends
Post Author
Liz has a degree in English and Creative Writing and is skilled at writing about technical subjects in a style that anyone can understand – she enjoys supporting people's learning. Outside of work, Liz spends her time on hobbies such as writing, reading, gaming, and fine art.